Case closed. Desktop too.
We posted earlier about our project to make a lockable enclosure for the reception desk of our home, the David Dunlap Observatory. We left that post with a pretty crappy picture. Protective plastic was still covering it.
Test usage showed an area for improvement. Sliding everything into place would work better with some handles.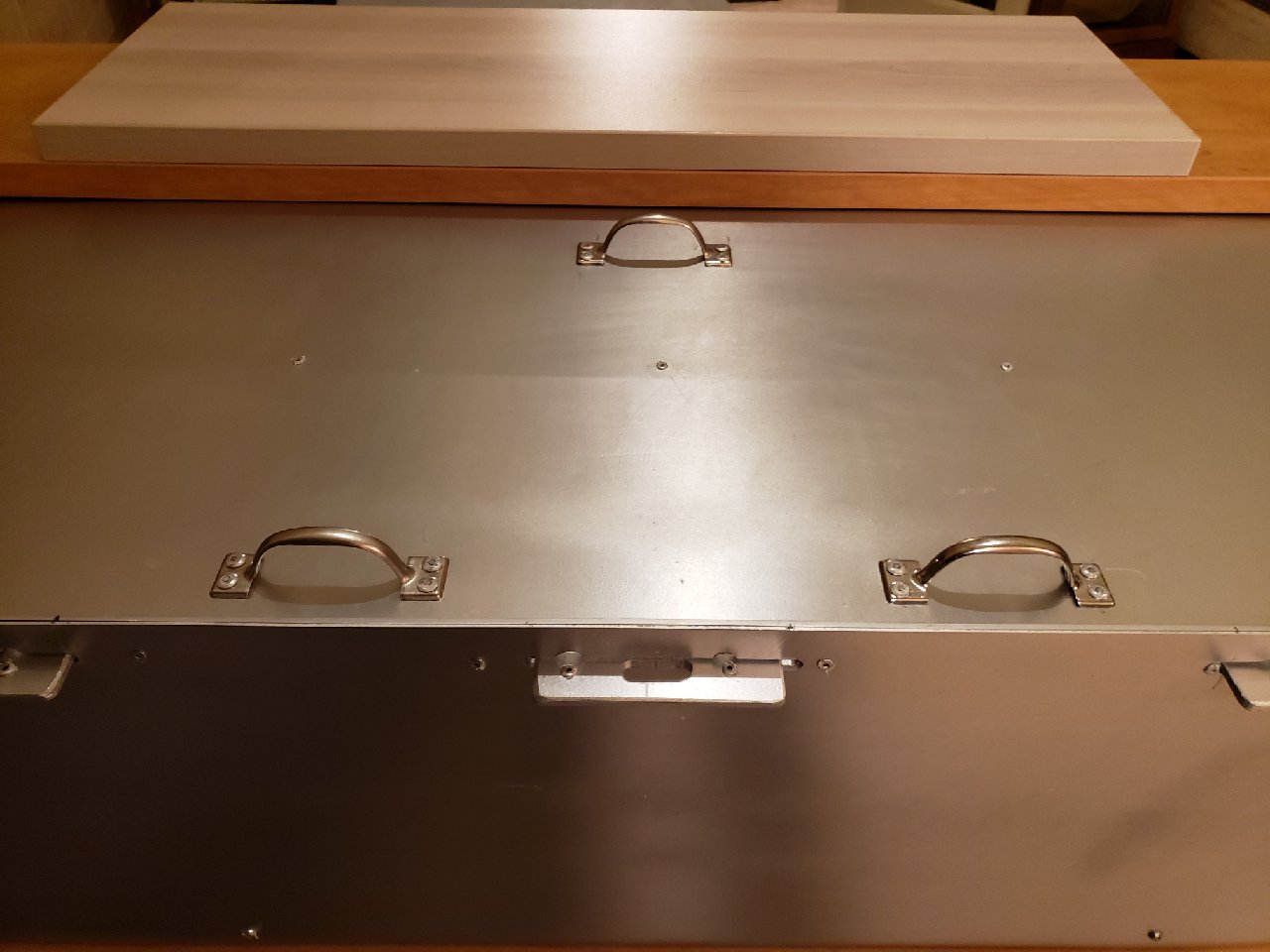 Two at the front to guide into the locking tabs so we don't hurt our dainty little fingers. Another one at the back to help slide it into the support brackets hidden under the top panel. All held in place with some strong rivets to prevent tampering.
A couple of coats rattle-can clear enamel and it's ready to go.
Here's the overhead view from our amazing drone-cam.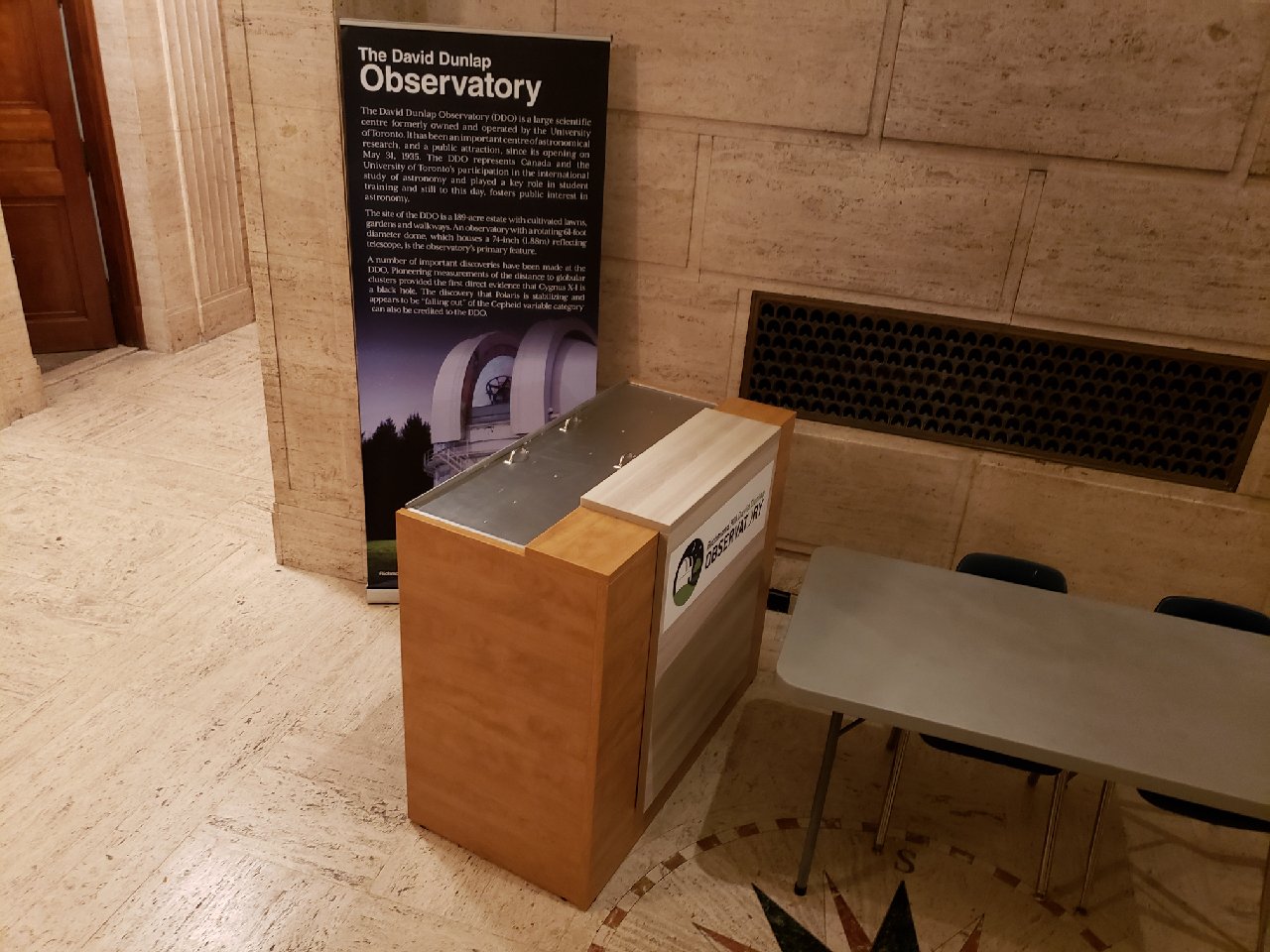 Well, not really. We don't have a drone. We just went up the stairs. But they're really cool stairs.