We just happened to pick this one
Our recent fix-it night posts here and here seem to have a common thread: crappy Crappy Tire tools that need repairing. This week… well, we didn't intend to pick on them. It was just the luck of the draw.
Small 12V tire compressors – the type that plugs into the cigarette lighter 12V accessory socket on your car – have cheap clips or screw-on ends to connect to the tire valve. Those ends are called air chucks. Probably because you need them to chuck air into the tire. The air chuck is always what seems to break on these stupid things. The rubber wears out on the clip types, the screw-on type doesn't seem to match the threads on the valve, or they just plain fall apart. The rest of the compressor is fine. Go to Canadian Tire – and just to show we're not picking just on them – Princess Auto or your other favourite hardware store, and none of them sell replacement parts. Hey, we try to buy local.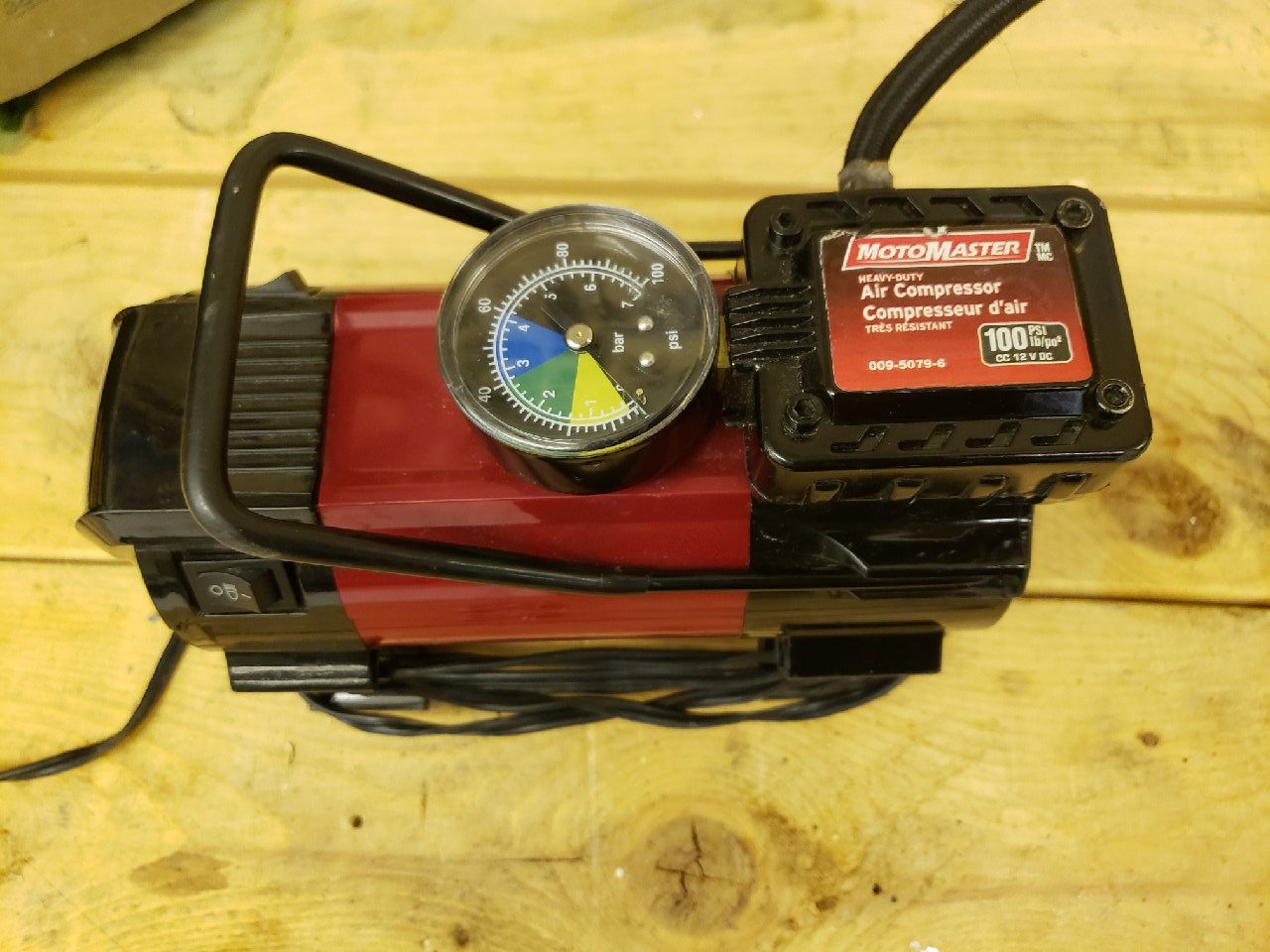 We have three with broken or very leaky air chucks. This is the one we grabbed for the repair. Anyone know what store sells the MotoMaster brand?
Fortunately, a certain large on-line shopping store has the part… once you figure out that it's called after typing in things like valve… clip… air… tire.
We found a pack of two of these premium metal units for pretty cheap. We just happened to have an extra hose clamp lying around.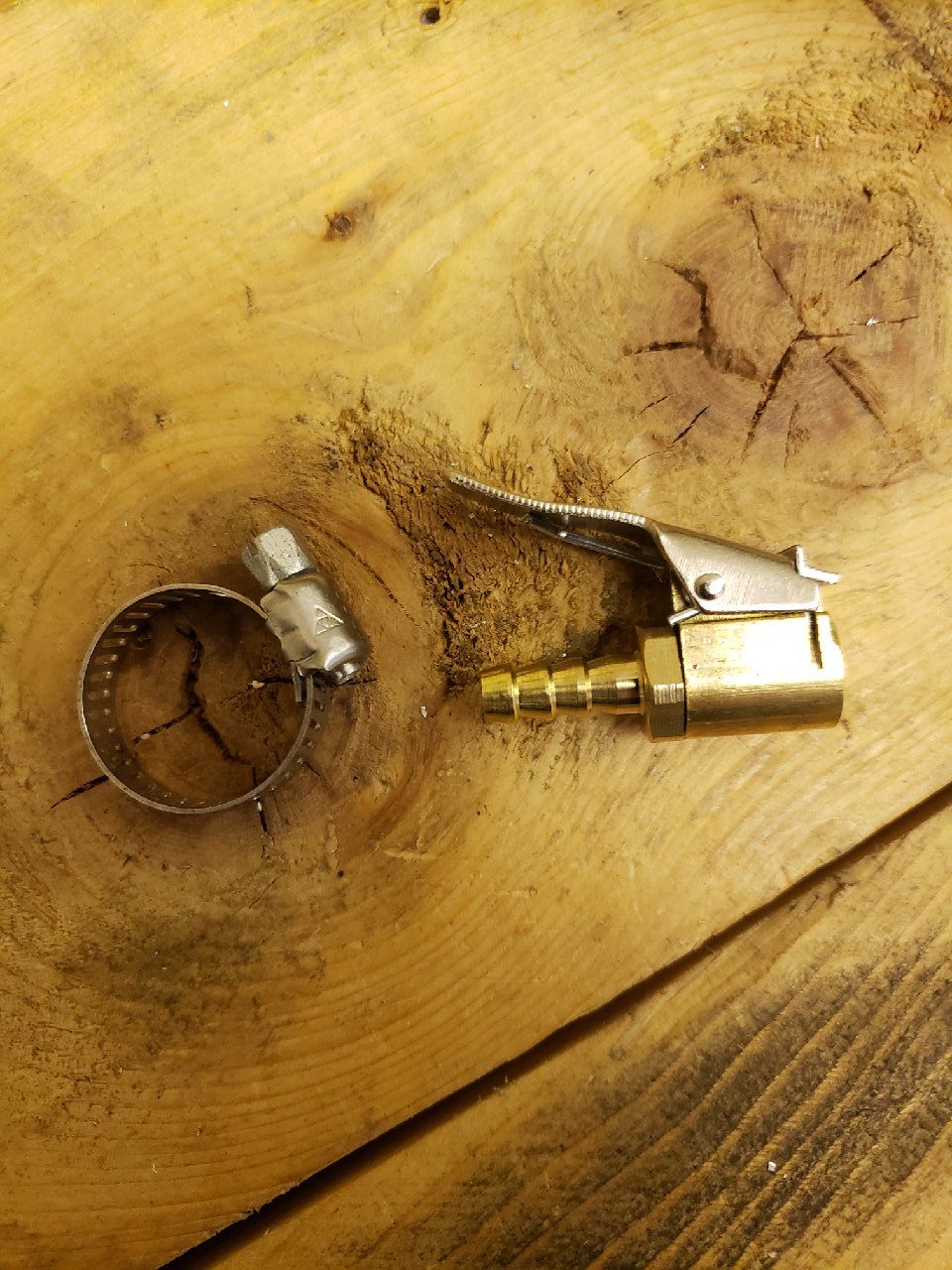 Next step is to get the old one off. You can try wresting with the crimped metal sleeve. That might be futile if glue was also applied. If you have enough hose, just cut it off.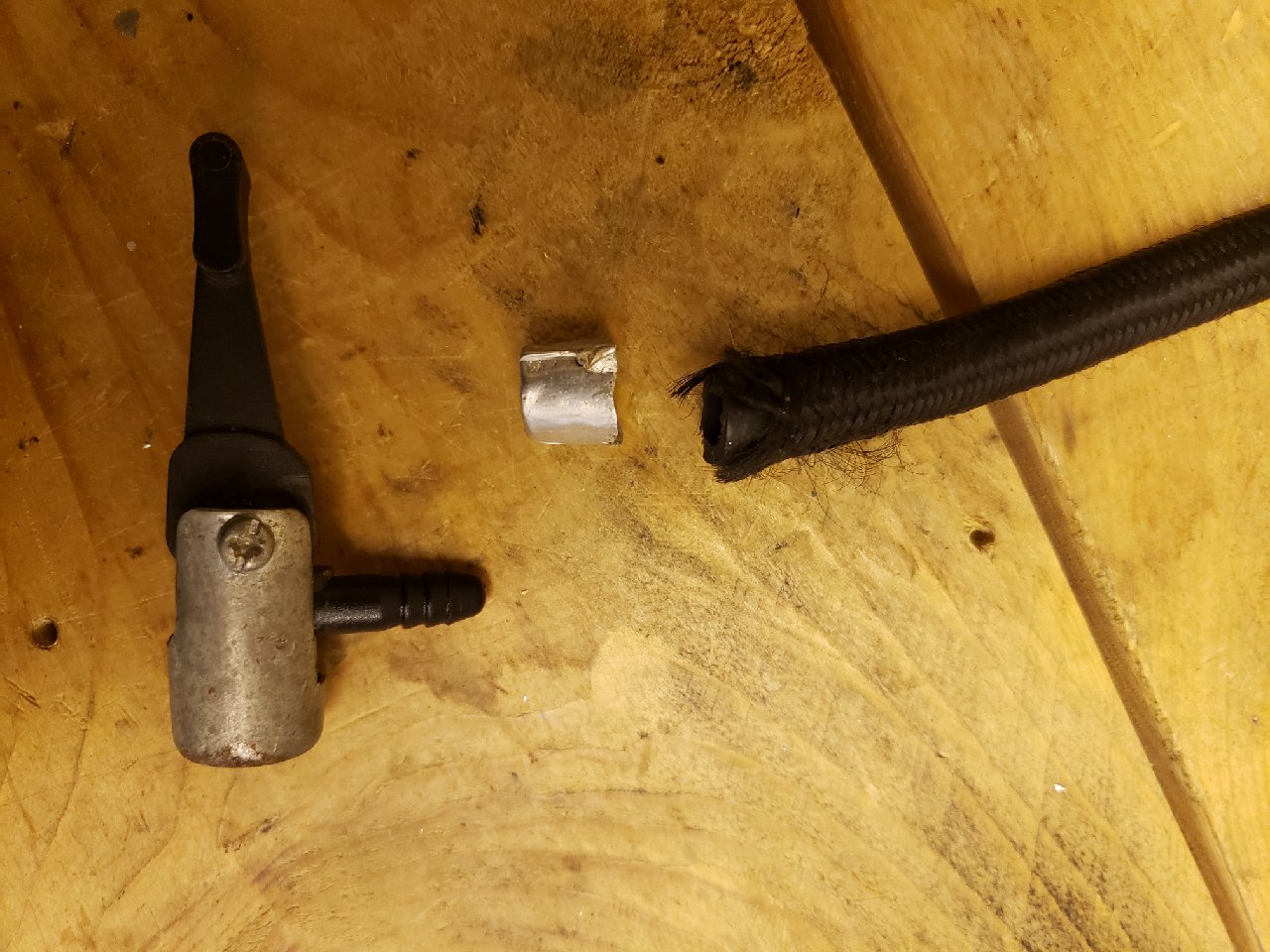 The old worn-out clip type air chuck. The rubber inside is hard and cracked, no longer providing a seal.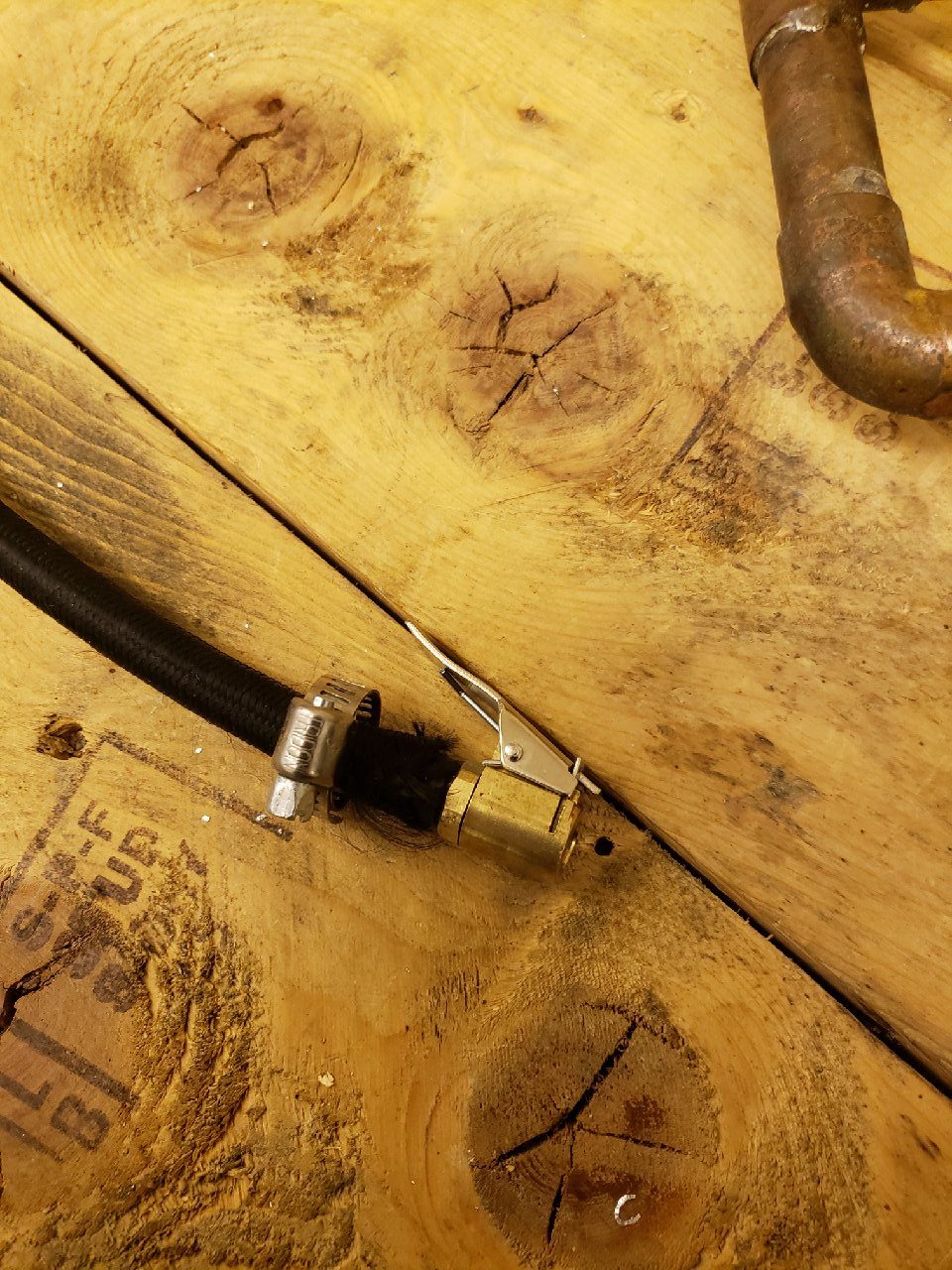 Be sure to put the hose clamp on the hose before inserting the tube of the new chuck.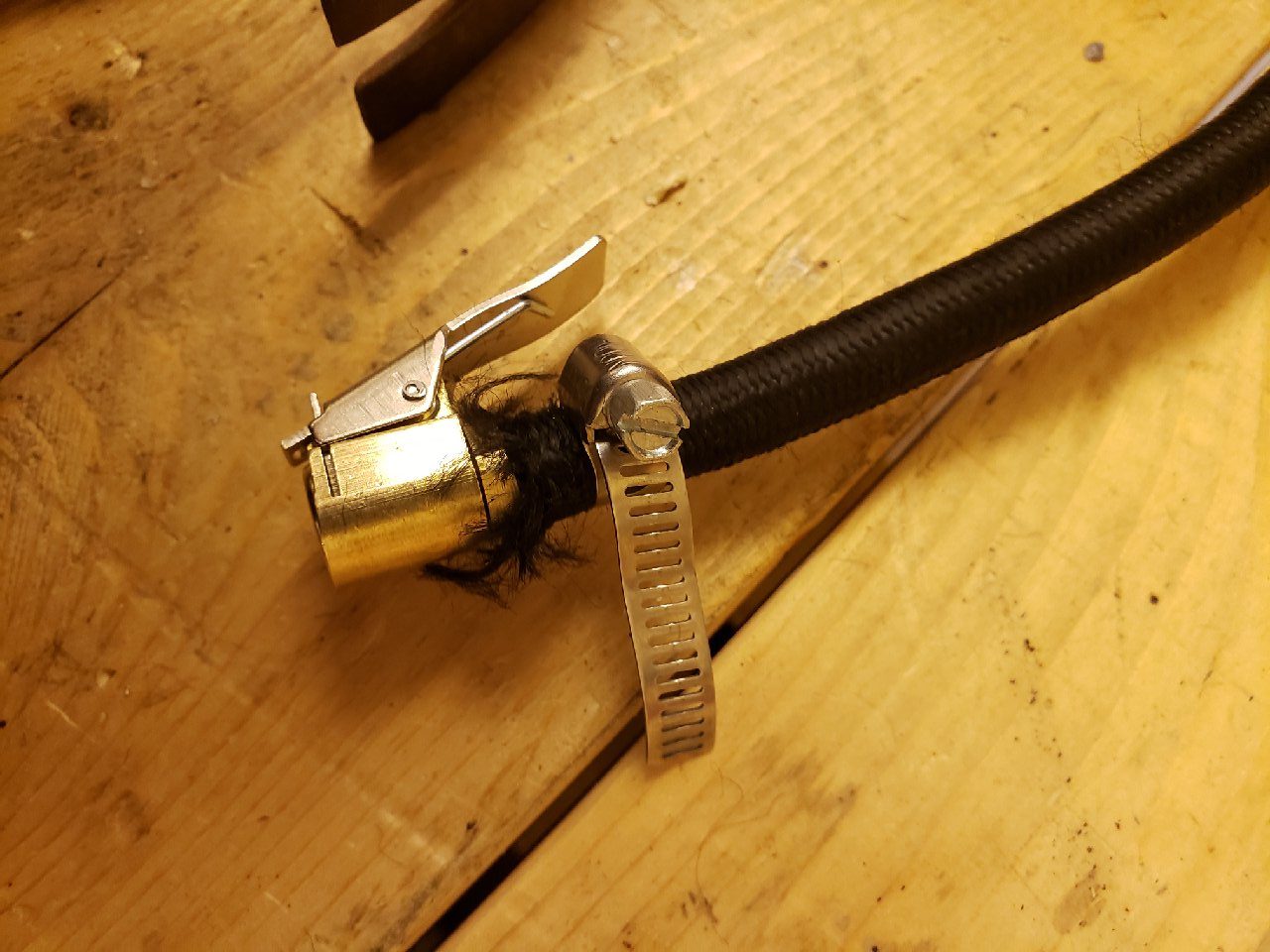 Tighten it up. This clamp might have been a little big… but it's what we had.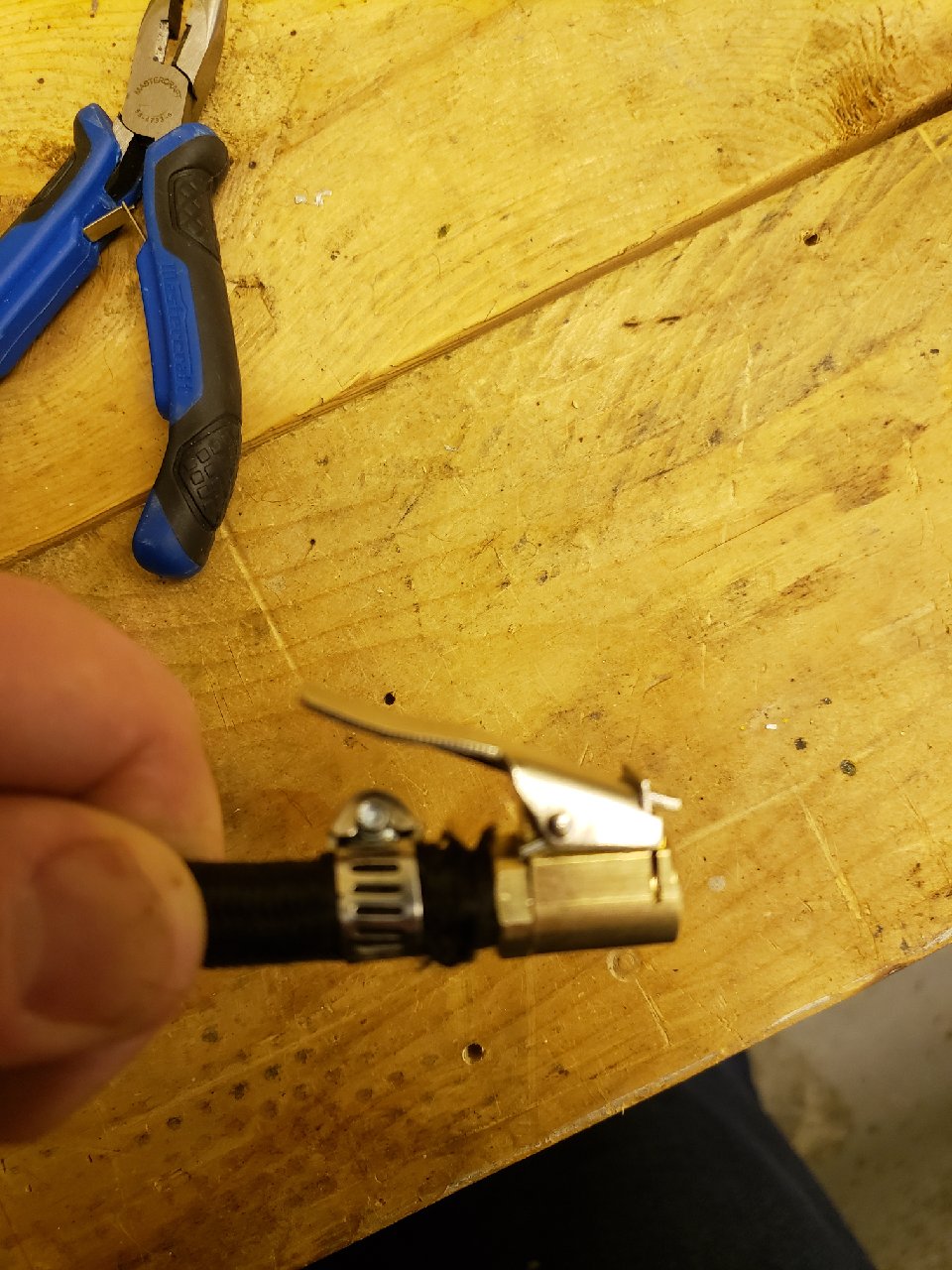 Cut off the end with a tin snip or a chisel, and it's better than new. In this case, way better than new with a far superior chuck.
Yeah, the two others we have are not MotoMaster brand. But we're pretty sure we bought them at Crappy Tire.