Last week we posted about our evening repairing crappy Crappy Tire tools. One tool could not be fixed. Here once again is our picture of a pair of side-cutters that broke simply doing what side-cutters are supposed to do.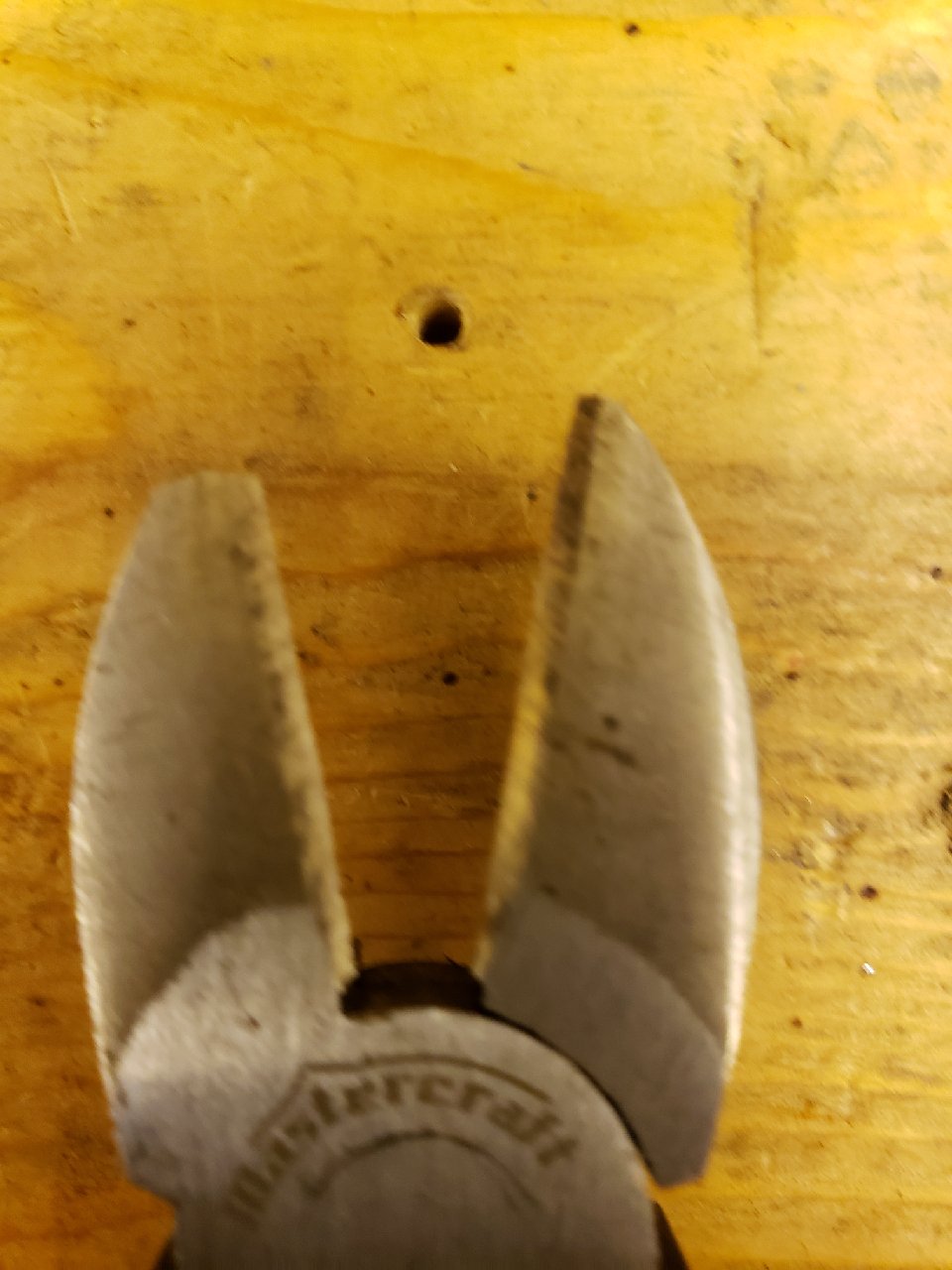 Reminds us of the old mechanic's joke about there being two types of tools – Snap-On and snap-off.
Can't fix… or so we thought.
Our metal master Miro wasn't there that evening. He read the post and sent in a message: "We can fix that!"
How? Welding?
Nah. It's said that sculpting is easy – start with a piece of stone or clay, and take away everything that doesn't look like your subject.
In this case, Miro ground it away.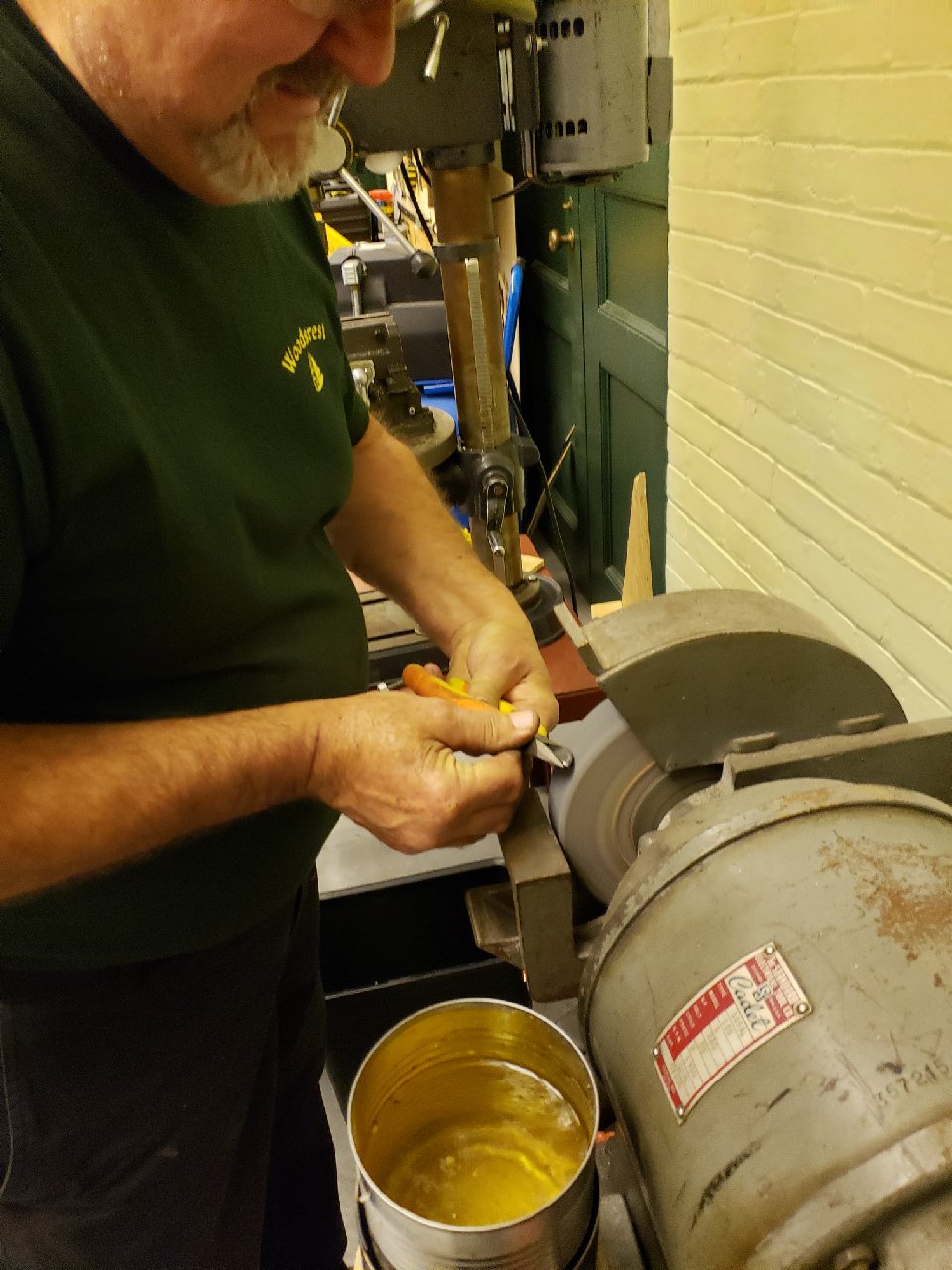 And kept grinding.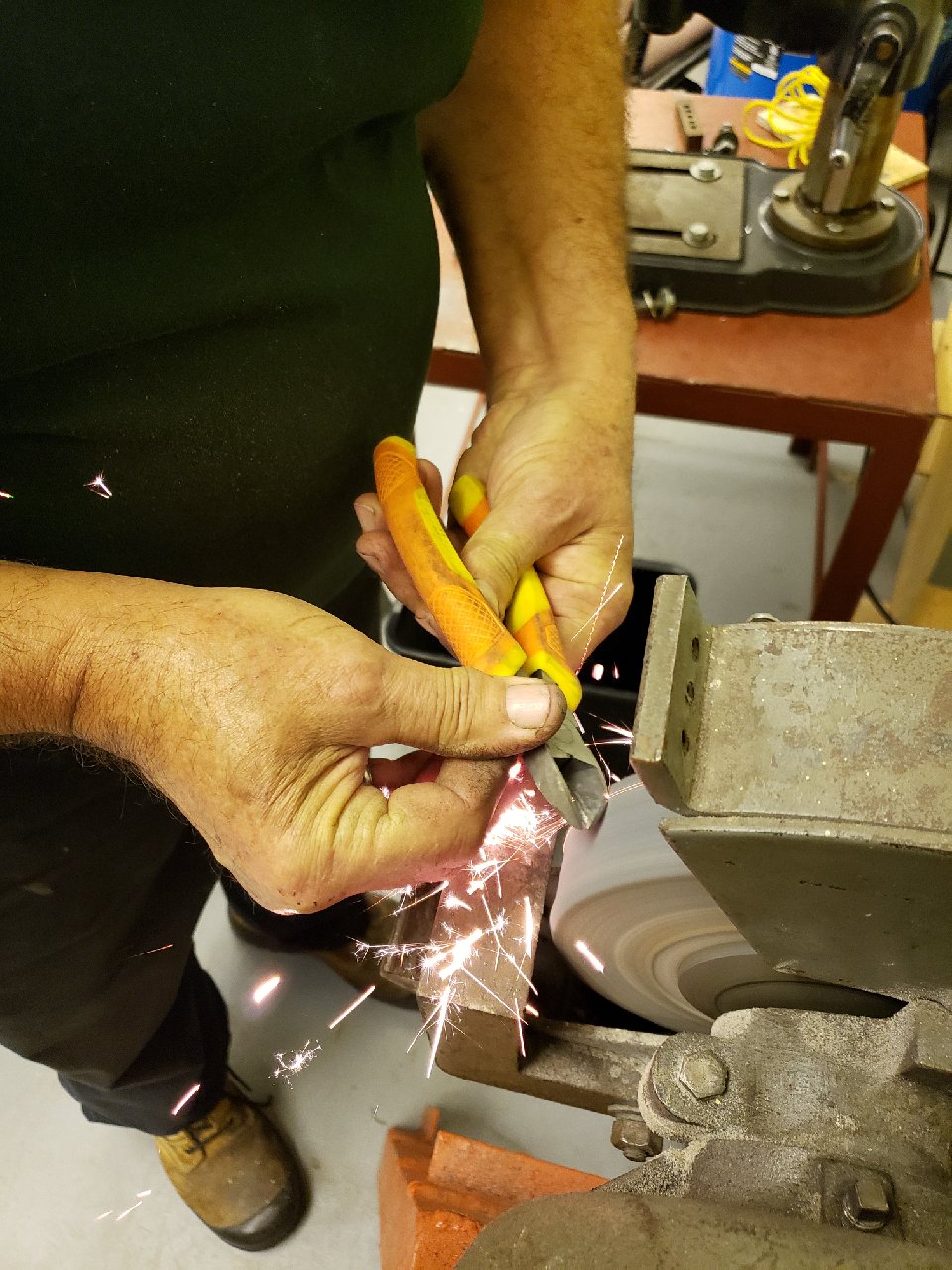 Until it looked like this.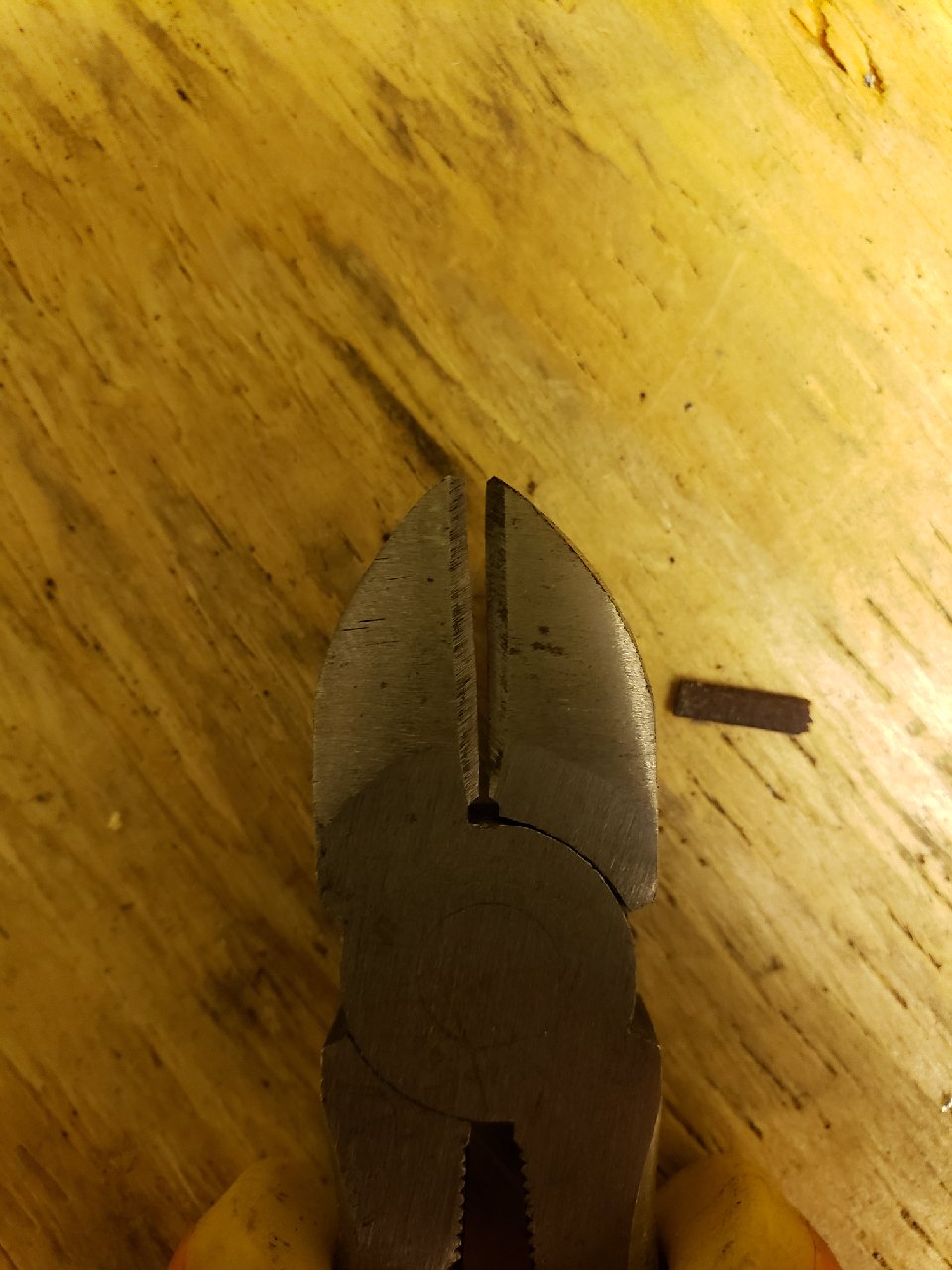 Compare that to the picture at the top!
The side cutters are now a little stubbier, but fully functional. They seem to cut better than before. Yes, it's the same side cutters. The Mastercraft logo appears to have left out of embarrassment.
We also brought in some old drill bits that we soaked in rust remover. That stuff works wonders. But how well will the bits work? Has the edge been deteriorated by the rust?
Ylab member Gilles brought us a pretty amazing drill bit sharpener from the golden age of Black and Decker. Search all you want at any of the local hardware stores and you won't find anything like this rig.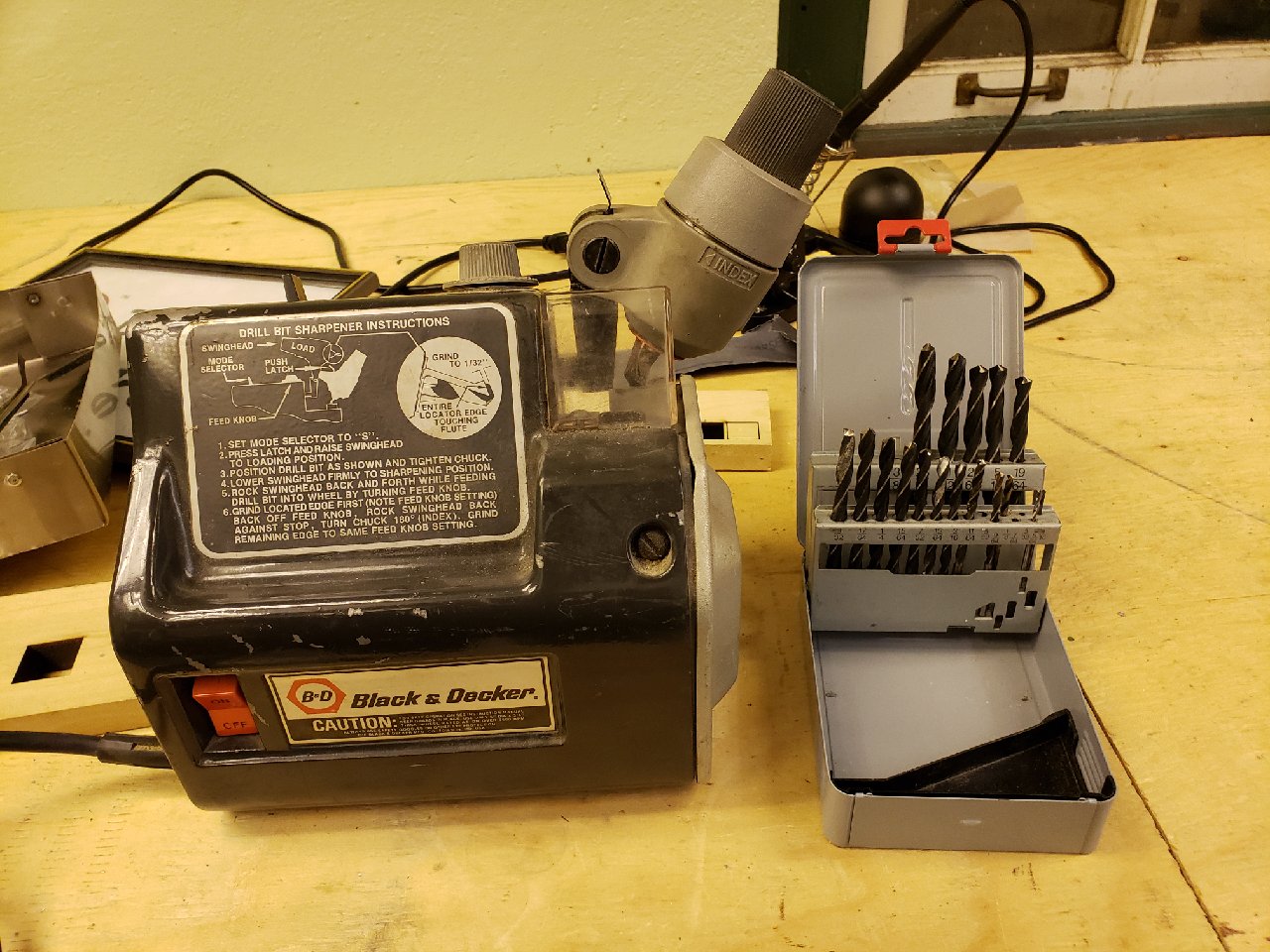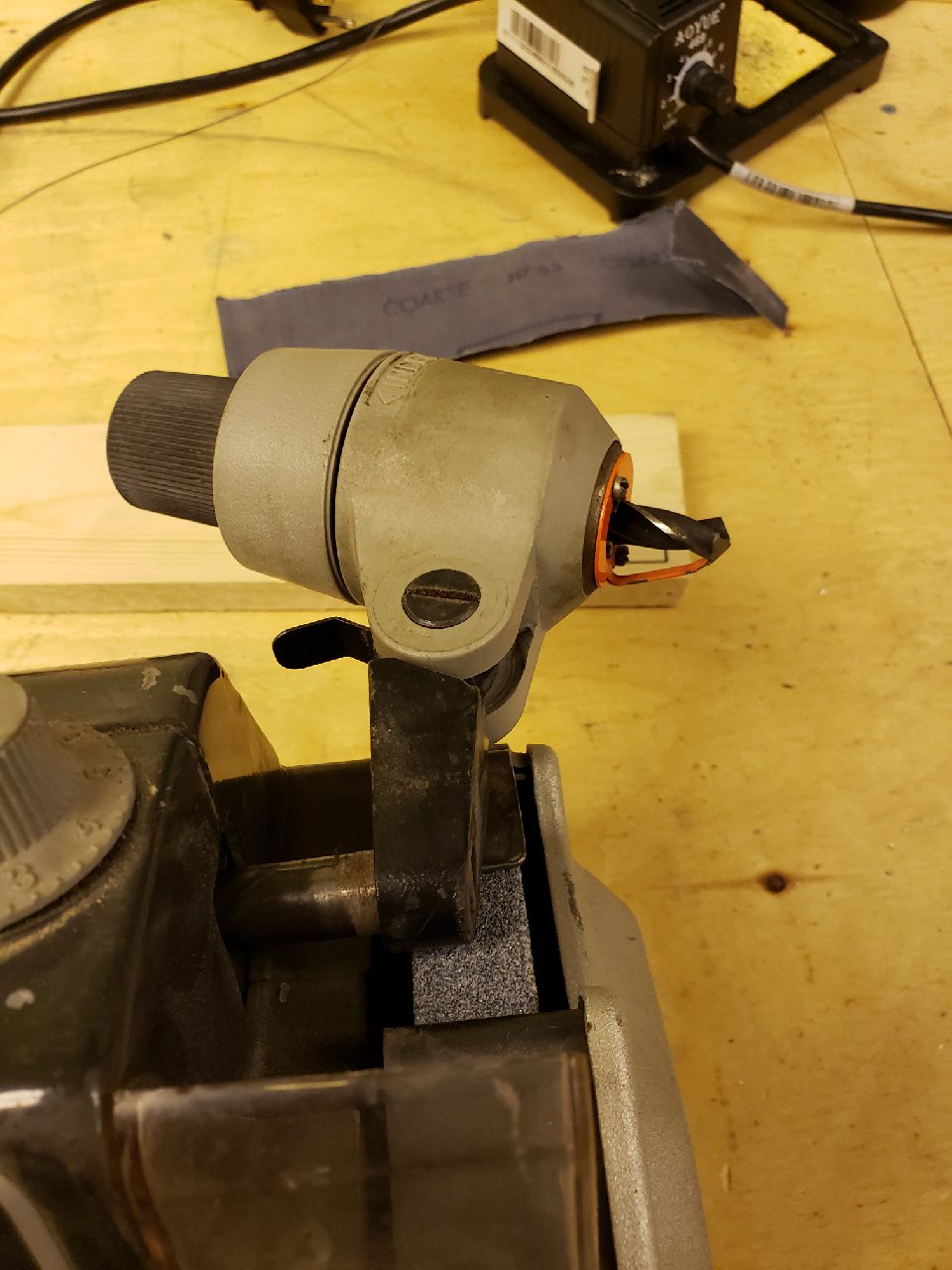 You pop the bit into the holder, and it holds it at the perfect angle for sharpening. The chuck has a nice indexing feature to rotate the bit exactly 180 degrees to sharpen both of the cutting edges. Nice depth control too so that the two cutting edges will be at exactly the same depth.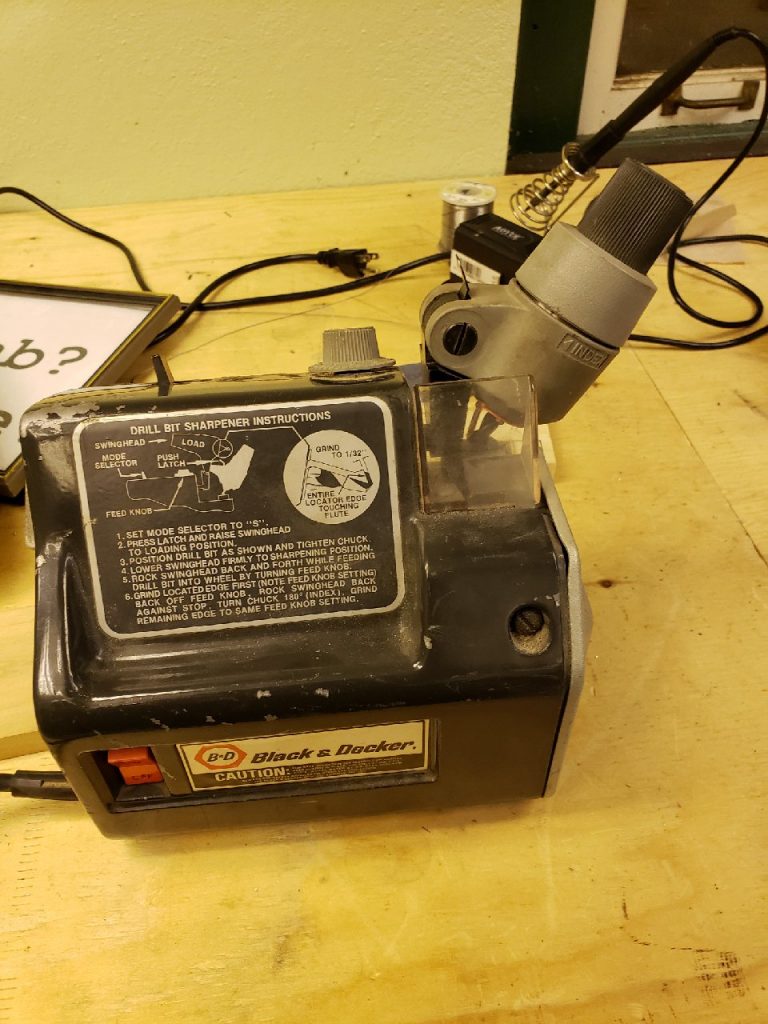 It only took a few seconds and the bit came out like new.
We sharpened up a few. Well, at least three. Because this is no two-bit operation.