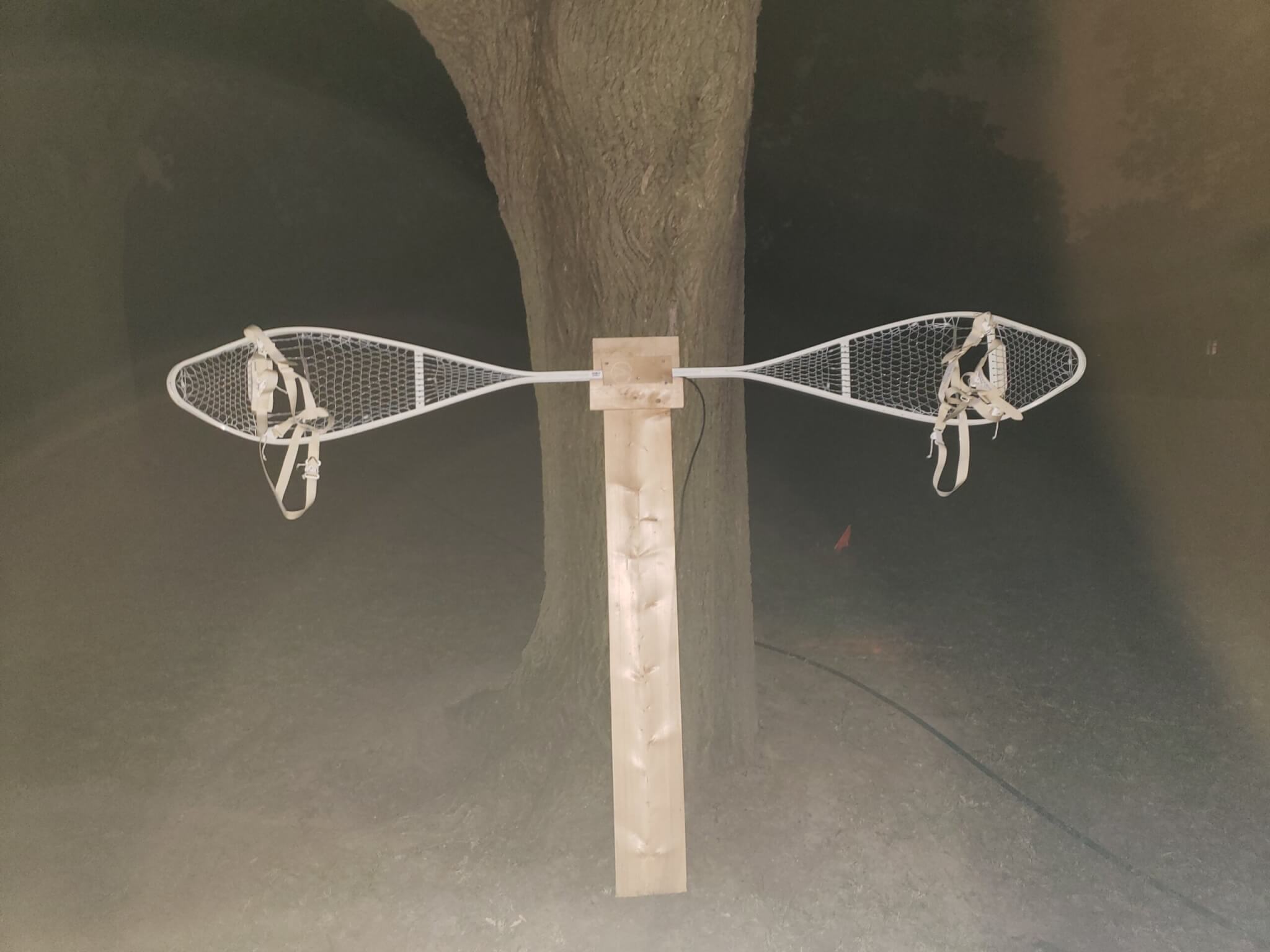 Can it get anymore Canadian than this?
Long-time members and readers may remember the Great Canadian Alligator Clip and how we put it to good use keeping some librarians nicely grounded.
What could we do for a patriotic encore?
The answer came to us from ylab friend John/VE3IPS. We were storing some old radios in a shed, and sent him this picture.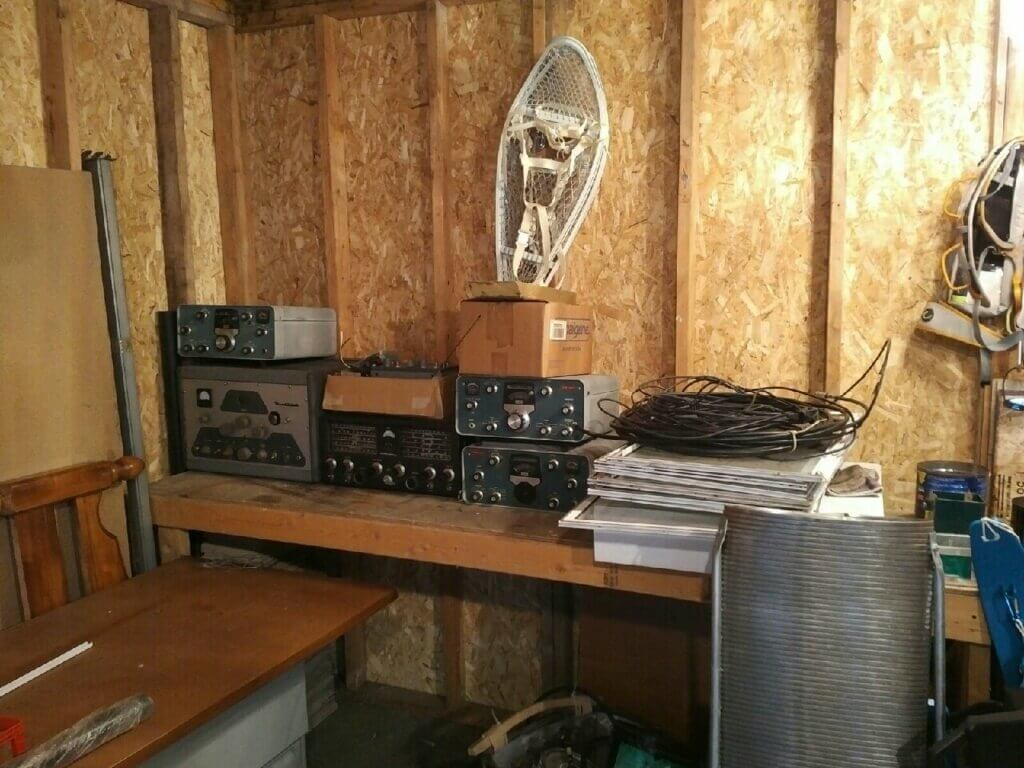 John's reply: "Luv the snow shoe antenna….40m is open. Work some"
40 metre? At that length? John may be the McGyver of antennas, but in this case, he's out of his mind… in a different way than he's usually out of his mind,
Nevertheless, challenge accepted.
A quick measurement of the length, a basic calculation, and we figured that the pair was not to far from the ideal length for a 6 metre dipole.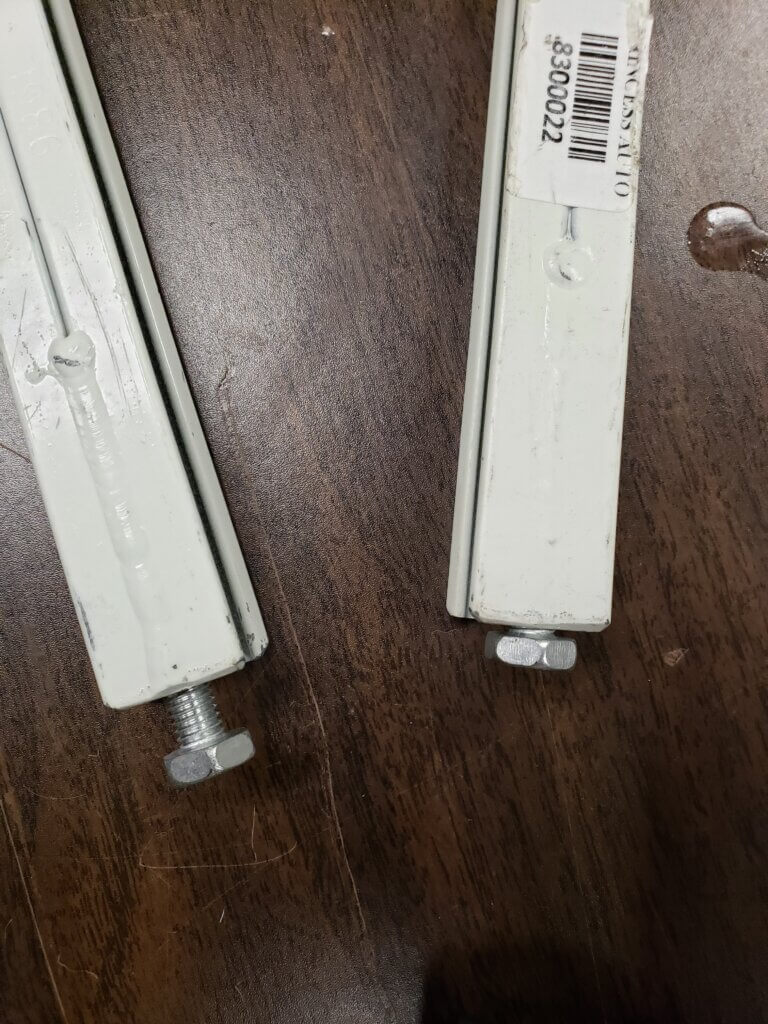 The tails of the snowshoes are hollow, and just a bit smaller than a half-inch bolts diameter. Perfect. The magnesium is so soft that with just a bit of torque, the bolts nicely tap themselves in.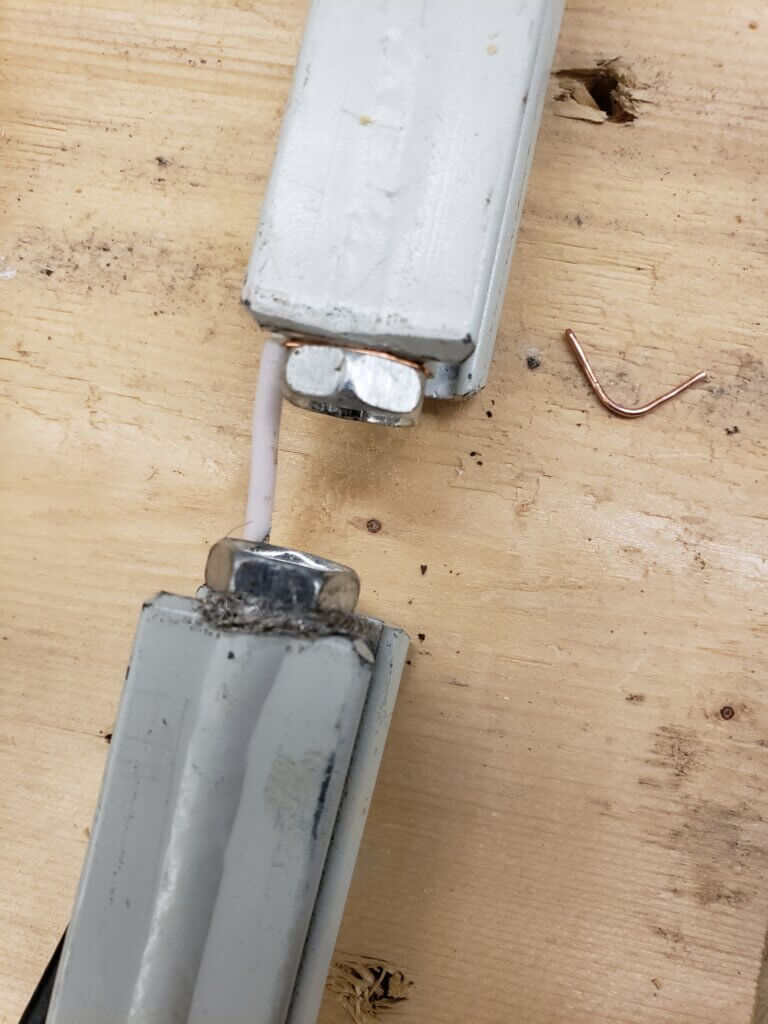 From there, strip some coax and tie in the ends of both shoes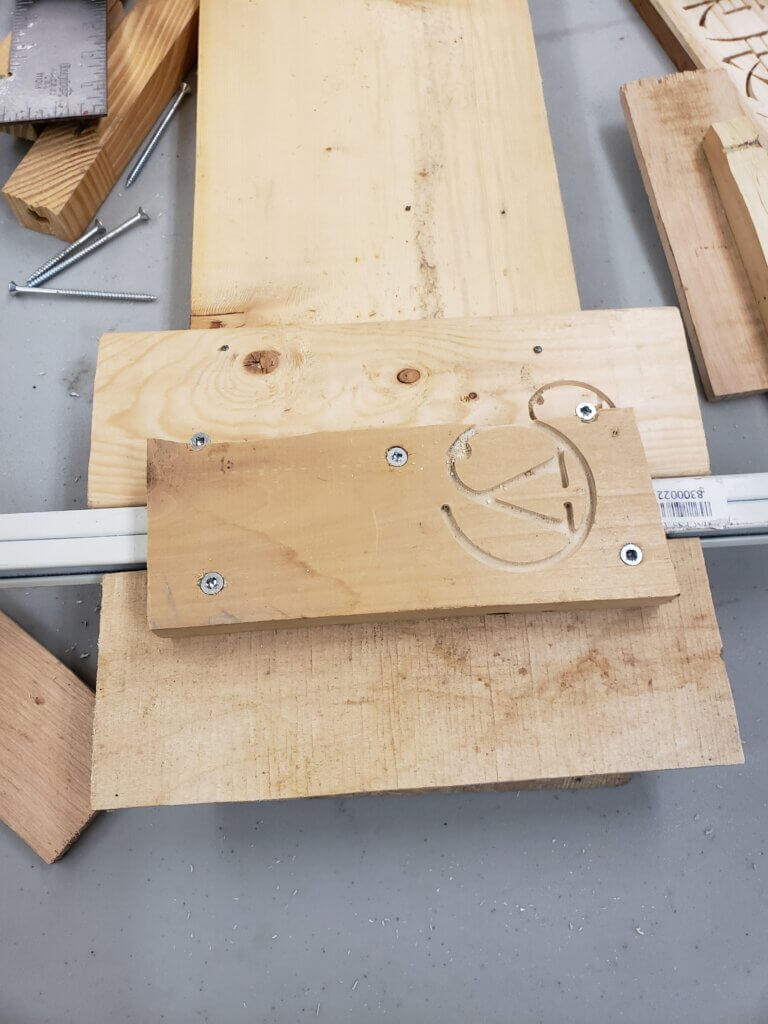 Now bolt the shoes to a stand.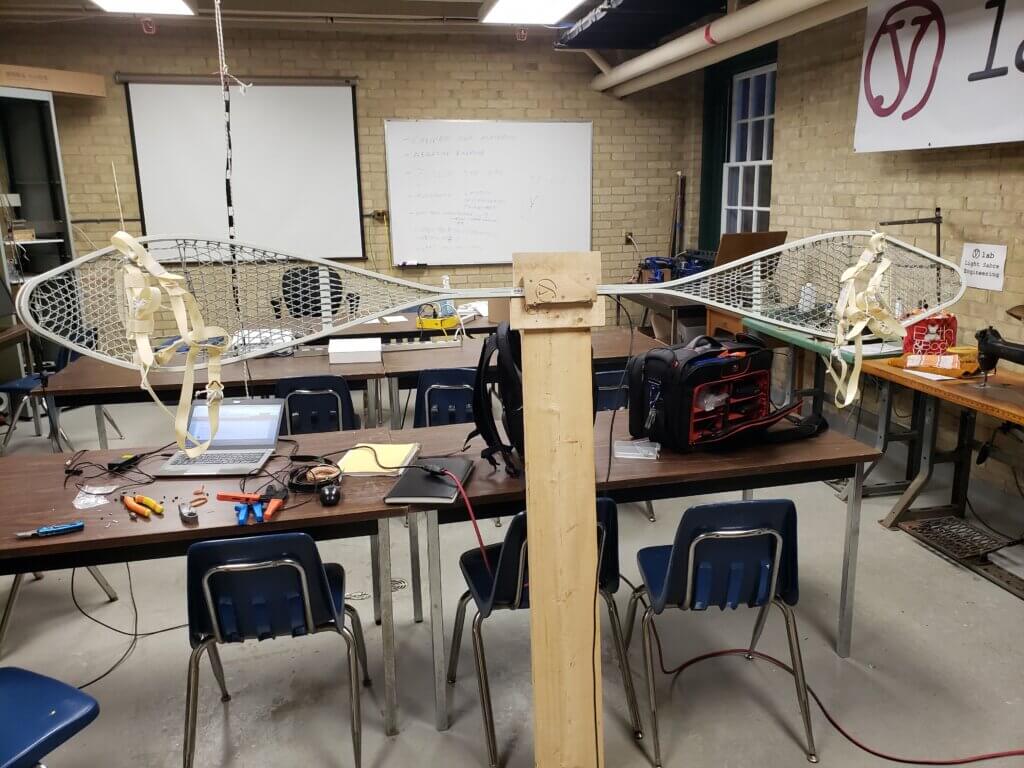 , and we have something that looks… nah, I can't call this reasonable.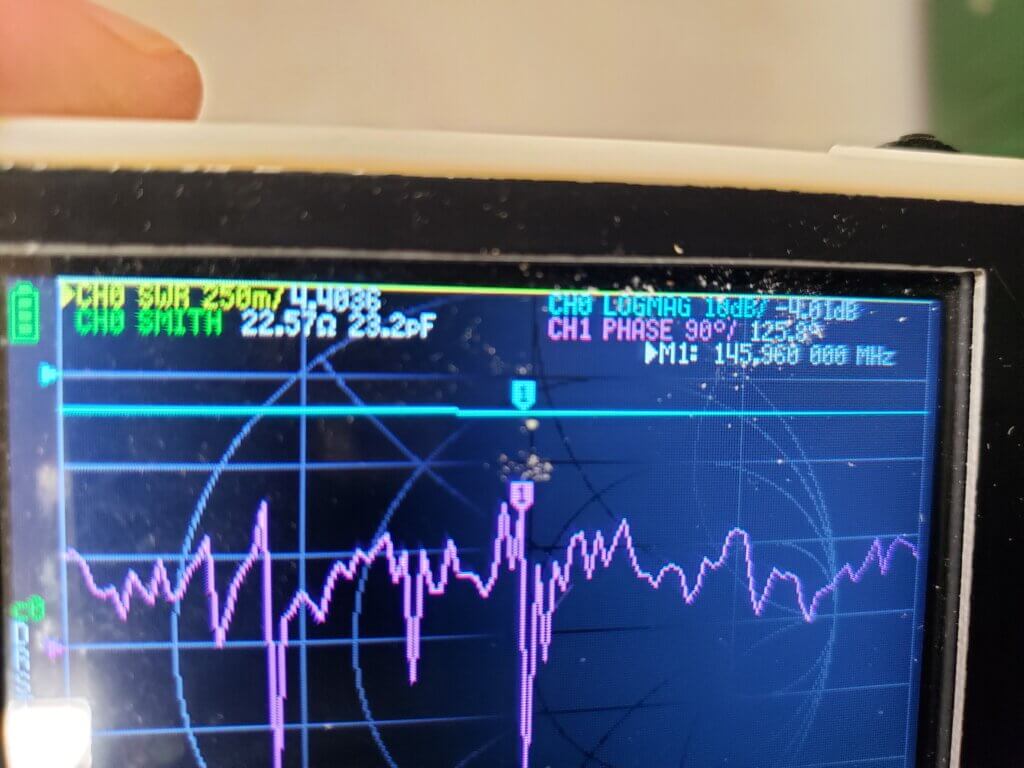 We hooked it up to our handy little nanoVNA, and it gave us an initial SWR of 4.4. But that's down in the basement, too close to other metal object. Tighten the connectors, a bit more jiggery-pokery of the cables, better location and we got it down to 2.3. Best result, as predicted, is on the 6 metre band.
Another radio friend John/VE3BOF brought in a more expensive SWR meter and confirmed the 2.3 measurement. And being the nice guy he is, he also brought in a radio that supports 6 metre.
We put the antenna outside on a cold snowy evening and to try it out. Sloth, expediency and the lack of a decent extension cable kept the antenna pretty close to ground level.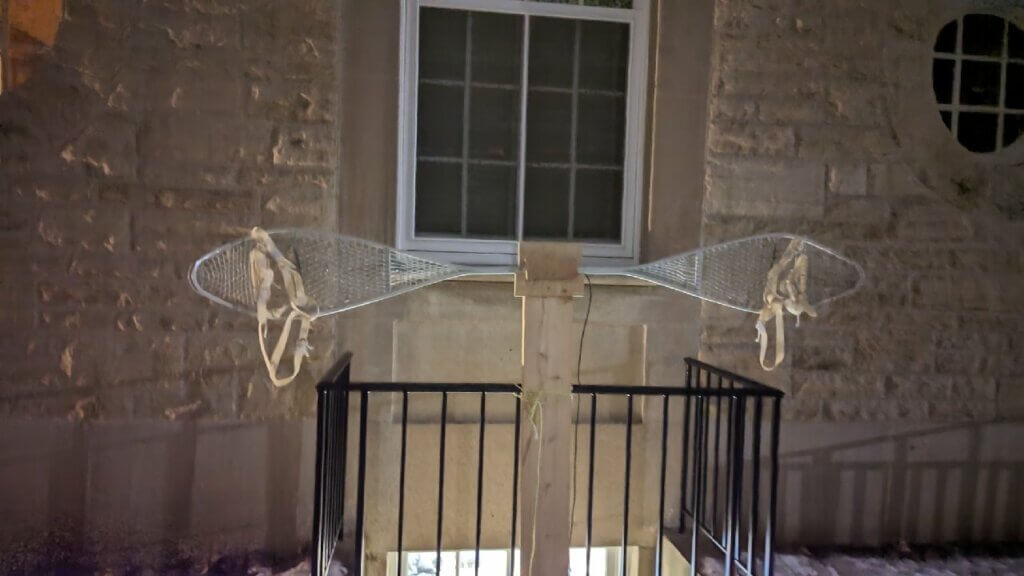 The results? We were receiving!
Transmitting was another matter. By dumb luck, VE3NRT was on a 6 metre net, operating from about 20 km away. With some repetition, he was able to hear us and make out what we were saying.
We're guessing the shape of the antenna, what with all the holes and different paths to the tip, made transmitting a bit of a disaster.
Would a higher location make a difference? That research will have to wait until spring. If you look at the bottom right of that last picture, there's some white stuff on the ground. Those snowshoes are going back to their original use.
Bottom line: if you want an emergency antenna, pack a roll of wire. You'll dramatically increase your chance of rescue. Unless, of course, you're in an area where a good pair of snowshoes would help you trudge out of there.