About Us
---
We are York Region's first maker space. We're all volunteer, non-profit and member supported, with a wide variety of interests.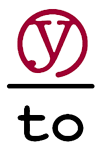 Y is for York Region. Above Toronto on the map.
We've been operating our maker space in the basement of the historic David Dunlap Observatory administration building in Richmond Hill.
Meetup.com group
Our discussion forum and most events are on our ylab meetup.com group. That's the best way to communicate with us. The meetup.com group membership is free, and that way you'll get any news and event emails.
Maker Space Membership
We offer three types of membership:
Class A / Full Membership, available on an annual basis
Class B/ Associate Membership, available on a 3-month basis
University/College Associate Membership, available on 4-month school term basis
Come out to an open house. We announce them on the ylab meetup group.
We have posted our membership documents here for reference. They were previously on the meetup.com group, but meetup no longer supports uploading of documents.
Location and Hours
We are currently open two to three nights a week for our paying members. Evenings can vary, and we communicate these to our members.
Check out our meetup.com schedule for open houses, classes and events available to non-members and members.
The Google Map for the David Dunlap Observatory is below, and the address is: 123A Hillsview Dr, Richmond Hill, ON L4C 1T3.
Organisation and Structure
Y Lab is incorporated as a non-profit. All our current members are unpaid volunteers. Class/seminar instructors may earn a fee for events they run.
Follow us on Twitter: @ylab_maker www.twitter.com/ylab_maker
Like us on Facebook: www.facebook.com/ylabmaker/
Want to get a hold of us?
Joining our ylab meetup.com group is the best way to contact us. You can also send us a message or contact us via social media. We'll get back to you as soon as we can, but please don't expect an immediate response as we all work day jobs.