Many pages on the Internet tell you how to make a spot welder from a discarded microwave oven. We always thought it was a crazy idea. And then a couple of the more experienced ylab members told us it made sense and would not result in electrocution or being nuked into a medium-rare meat sack.
That explains some of the microwave parts that were lying around our workshop.
Like any good project and action hero movie, there has to be a critical failure and despair moment. Ours happened during disassembly. Newer microwaves don't have the kind of transformer you need for the project.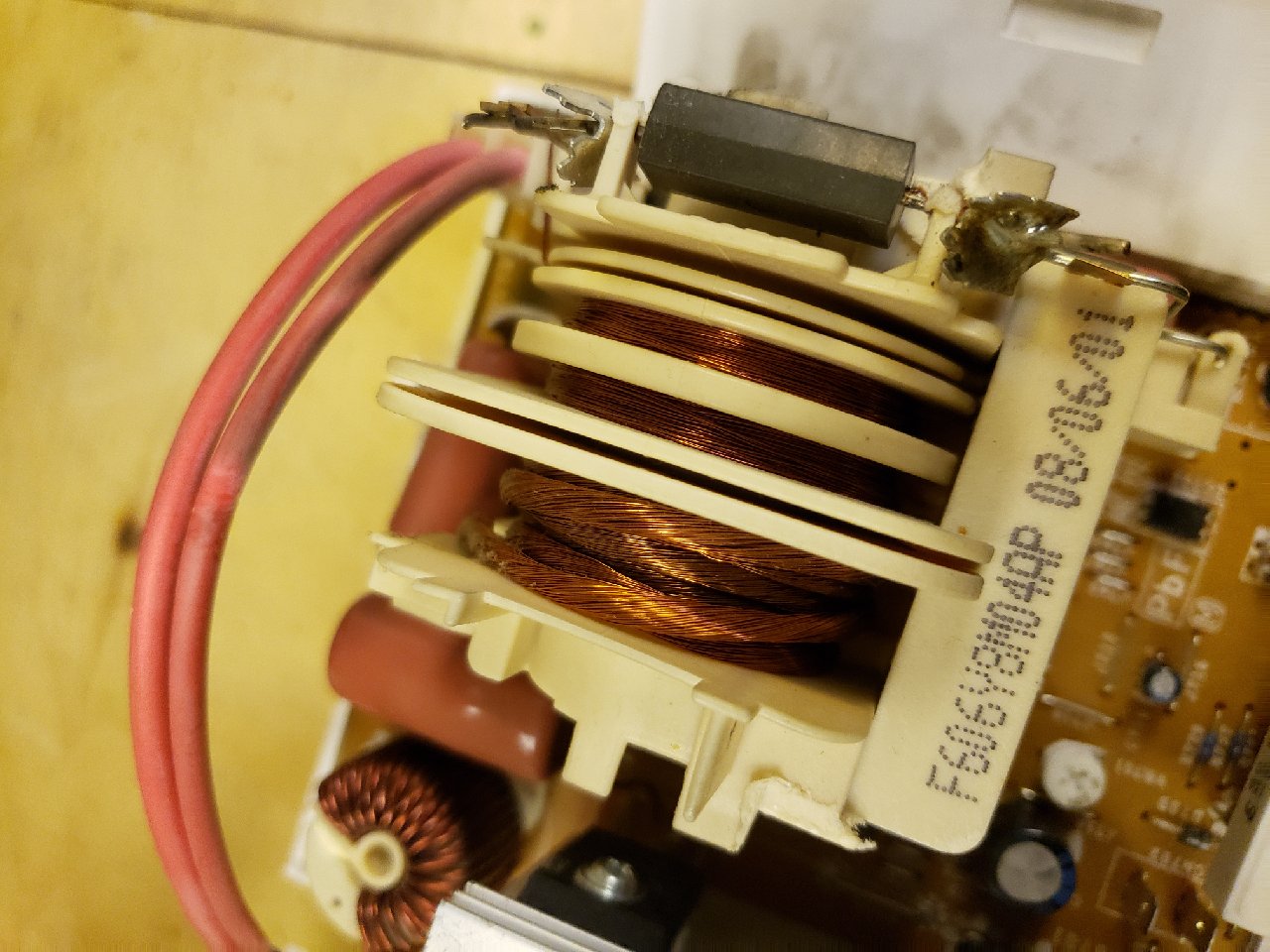 Yeah, manufacturers cheap-out nowadays. You gotta do something to get that price down to $79.
Fortunately, some of the ylab packrats better-equipped members have accumulated some gear over the years and may be under pressure to clean out basement/storage shed/living room/all of the above. A nice one was donated to the cause, along with some awesome copper channels for the spot-welder arms.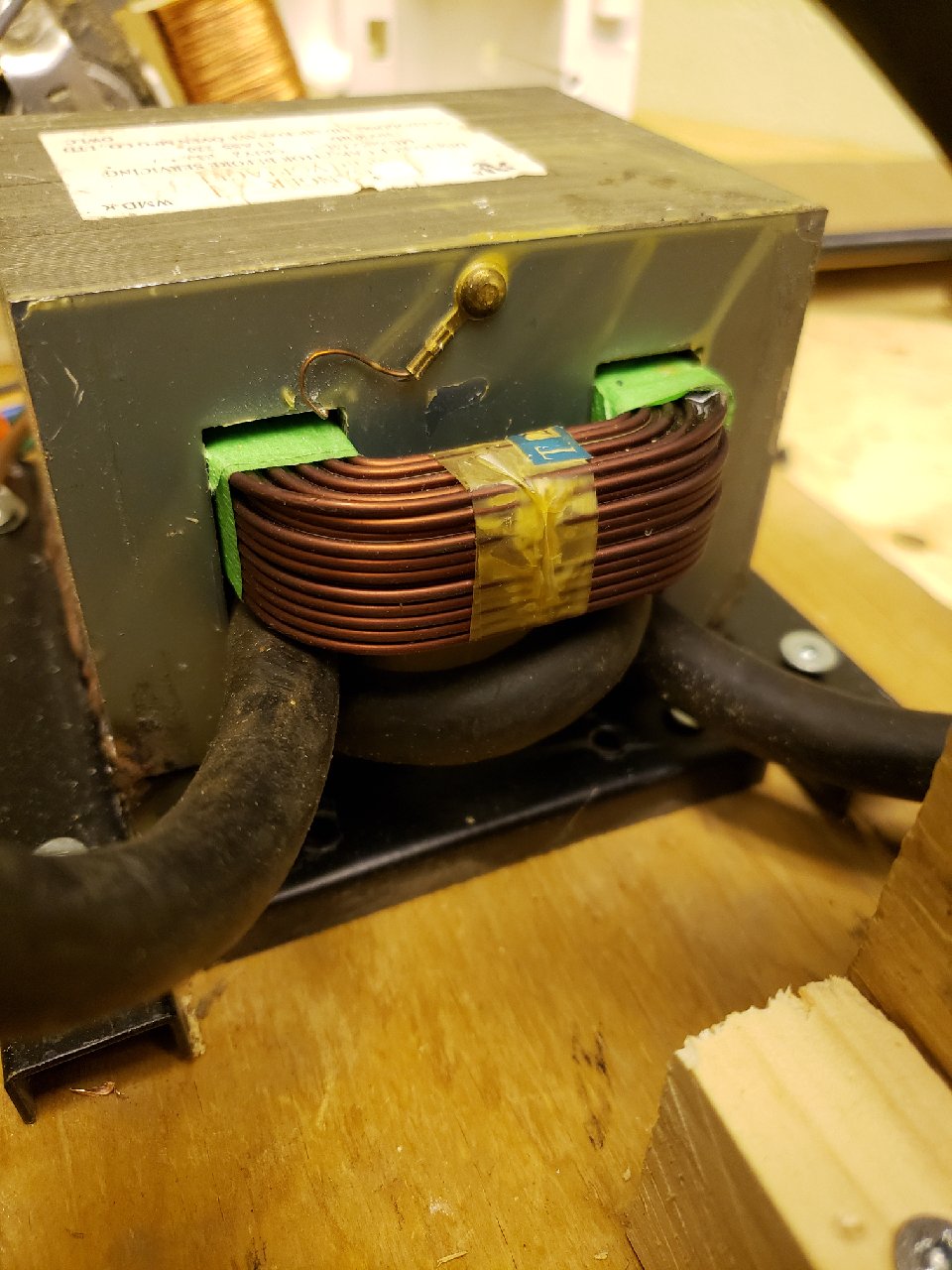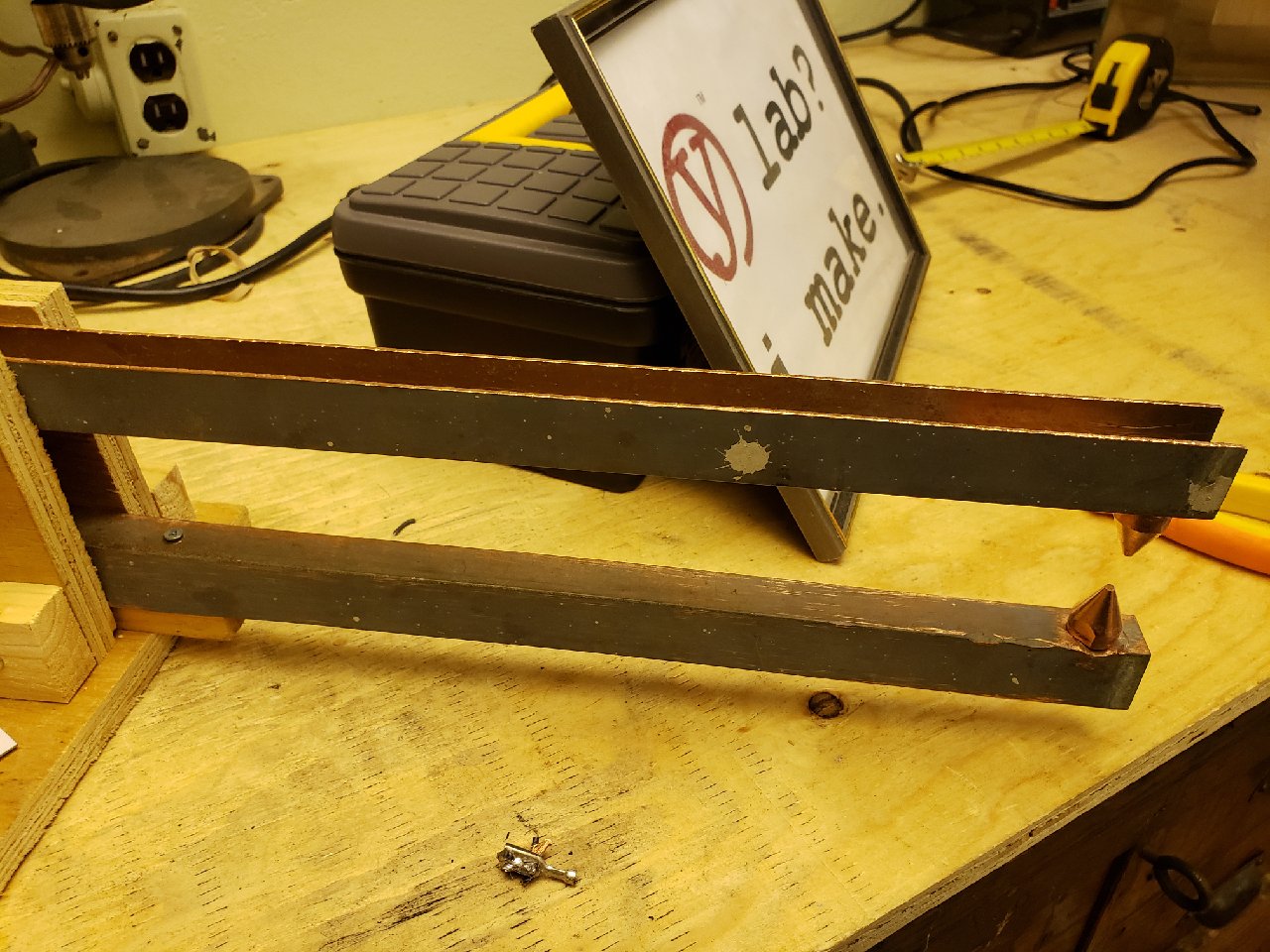 We won't get into the detail of how the transformer was modded because (a) other websites have that info and (b) please don't sue us. That big black cable may have been added as part of the process.
Since spot welder transformers allegedly produce some heat, we decided to make use of the microwave fan.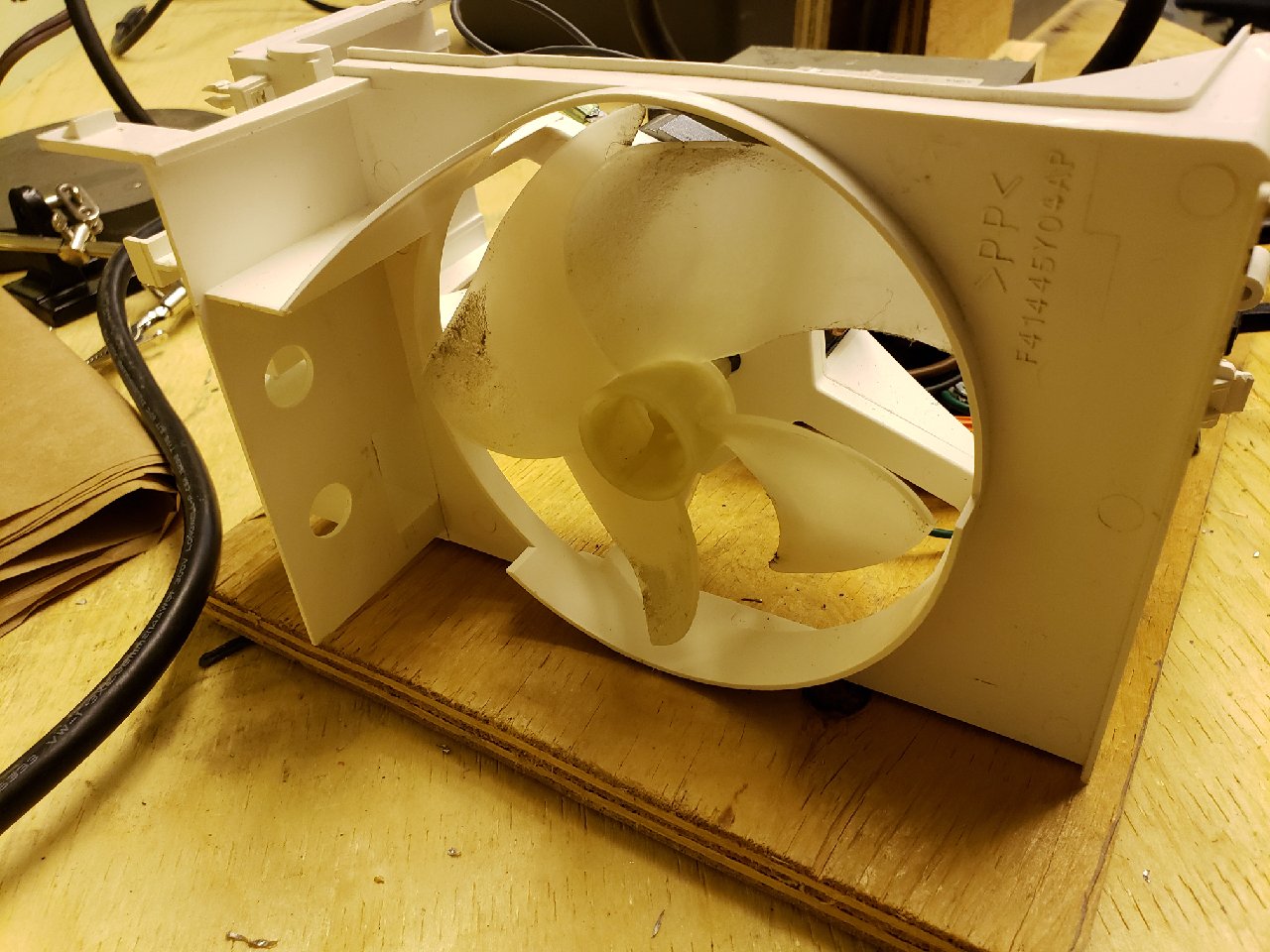 And that nice, shiny stainless steel enclosure… can't let that go to waste. A bit of sawing, bending and shearing later, we have a pretty good cover.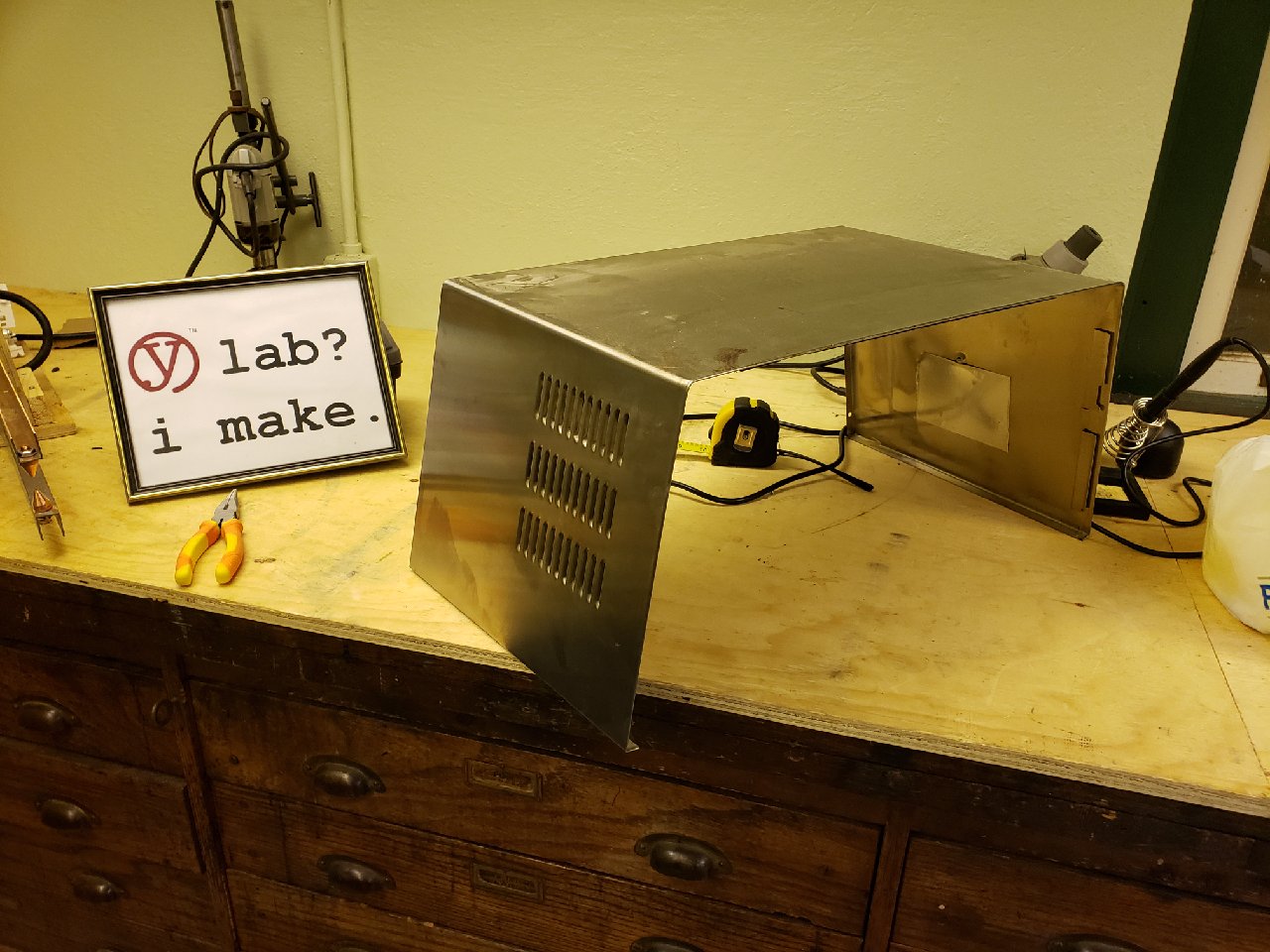 An old light switch a PC power cable, some drilling and tapping or the copper channels, and the project is moving ahead nicely.
Action hero movies always have moments of suspense. So we'll leave you in suspense and post later on how this wraps up. Because we haven't wrapped it up yet.
Because action hero movies have sequels.