For our last bit of catching up on what's been happening over the last few months, we get to show off some of the new materials ylab members have introduced to our maker space at the David Dunlap Observatory.
The laser cutter is always the touchiest thing. Before any new material goes on there, we look into the safety issues. The C in PVC stands for chloride. Not good. Similar issue with those nice chemicals in outdoor-grade plywood. Some of us recall – and frankly, wish to forget – that leather was deemed safe. Until we tried it. It smelled like a burning cow. Not the good BBQ kind.
But our members, if nothing else, are persistent. Member Dan of (a.k.a. Chewbacca) brought in some sheepskin that looked different enough to try. Great results for both cutting and engraving without affecting the local air quality index.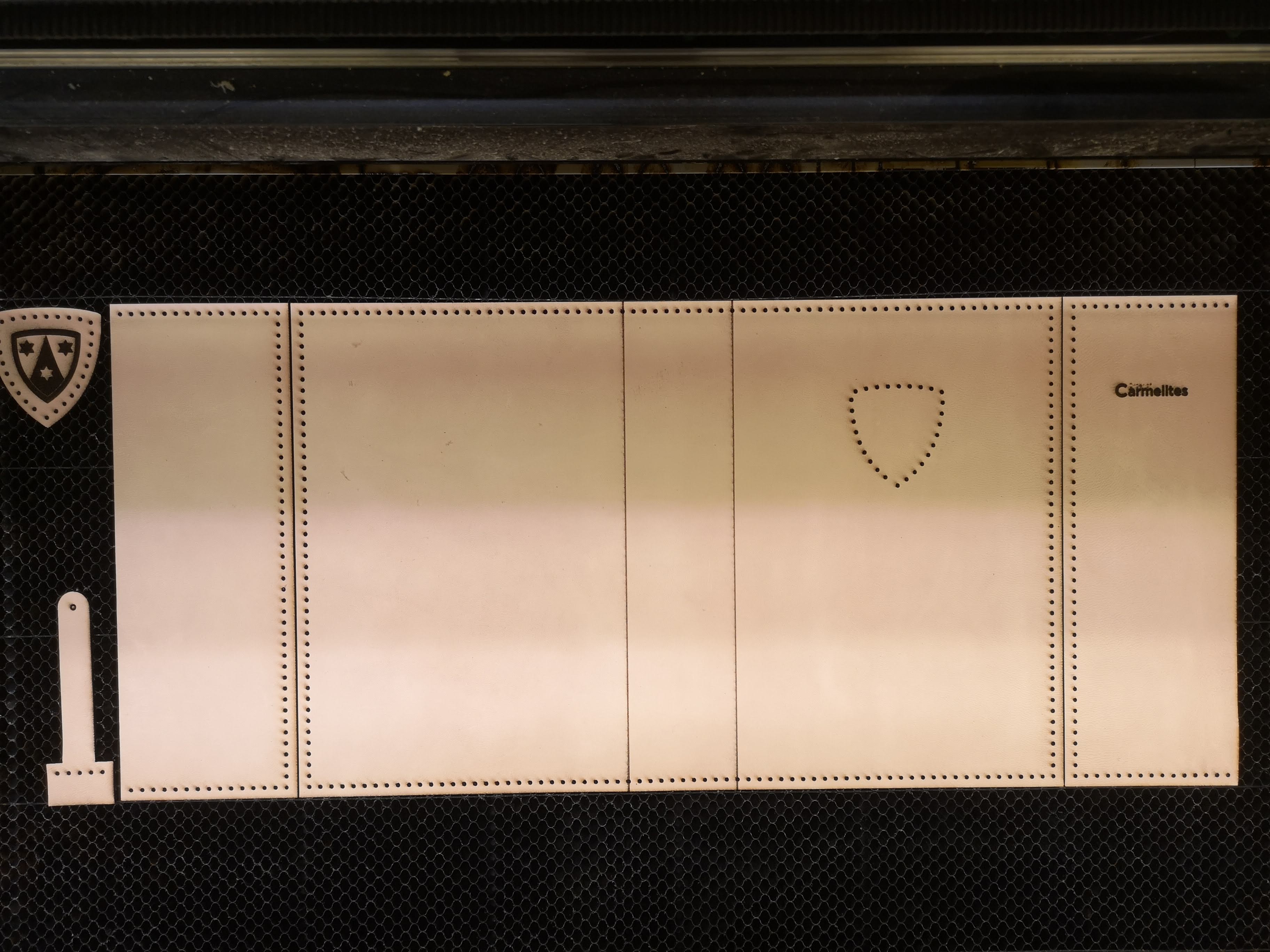 Sheepskin pattern all laid out after cutting. Way faster than punching in all those little holes/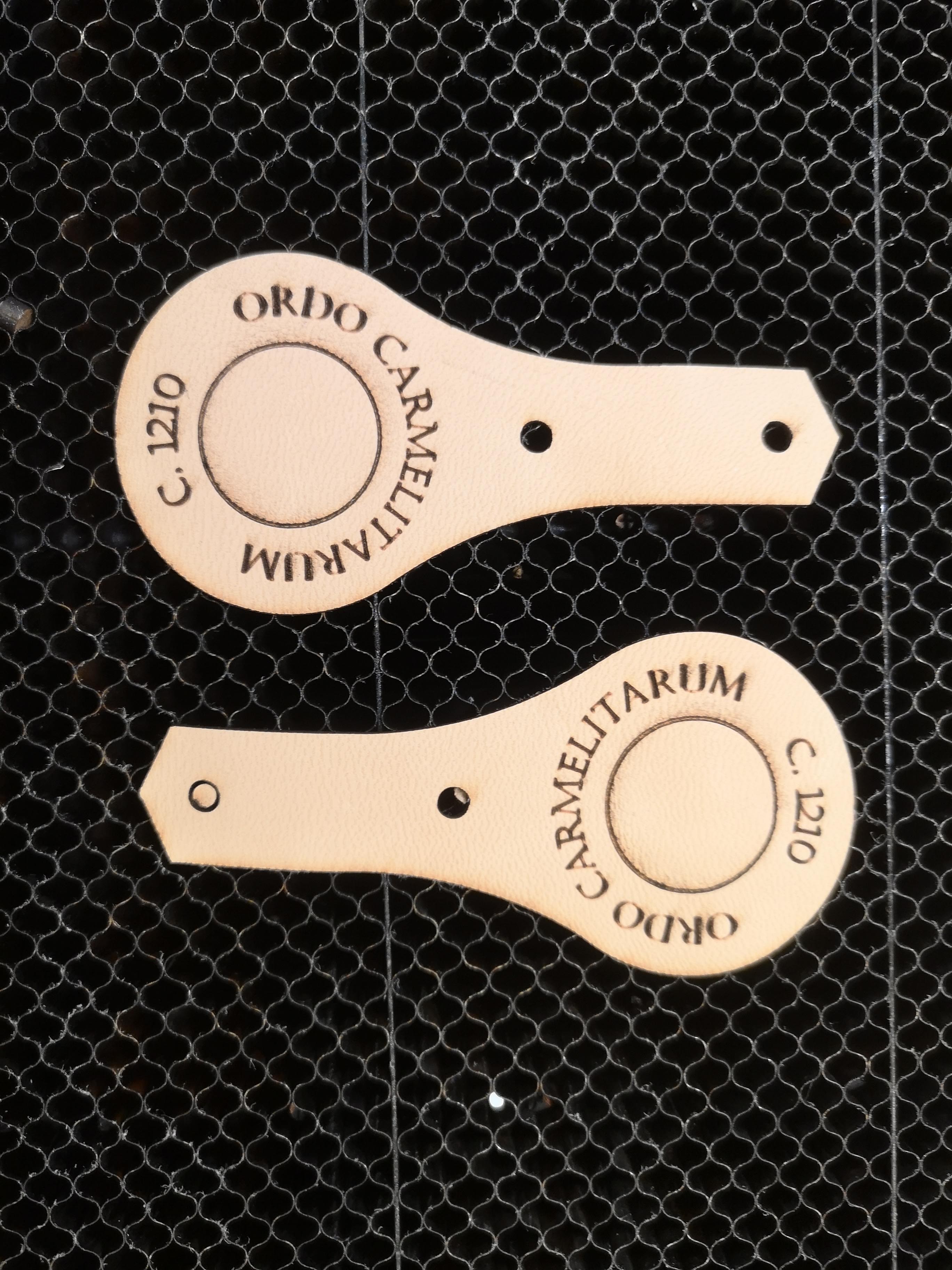 Engraving works!
Ylab members Bryan and Craig have been exercising our Qidi 3D printer. It's been stable through – the record so far – a 25 hour print job. But the result has always been that hard plastic stuff – ABS or PLA.
Bryan wanted something a little more flexible, and looked into thermoplastic polyurethane (TPU). It's a nice flexible material – kind of like silicone. Safety checks out. Temperature parameters check out – compatible with our 3D printer.
First test: big fail. We think the material, in its spool form, was not rigid enough to be pulled through by the 3D printer's printhead feeder gear. It melted but was not driven through.
But sheer bloody-mindedness diligence and persistence paid off. Bryan kept researching the issue, and found that, like other 3D printer materials, printing the right source and supplier makes a difference.
After a few tries, here's the result – a nice, flexible disk.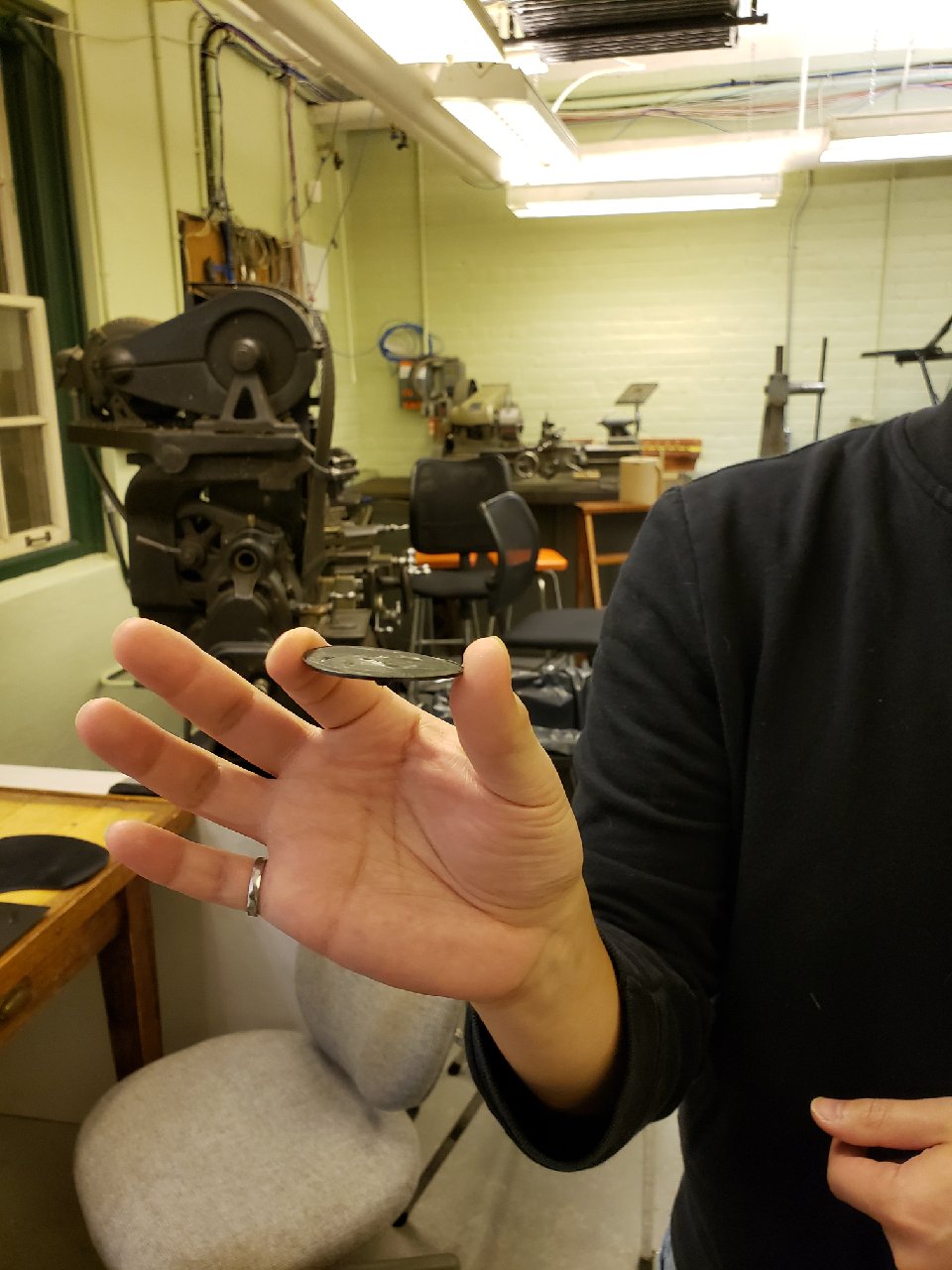 Will it bend?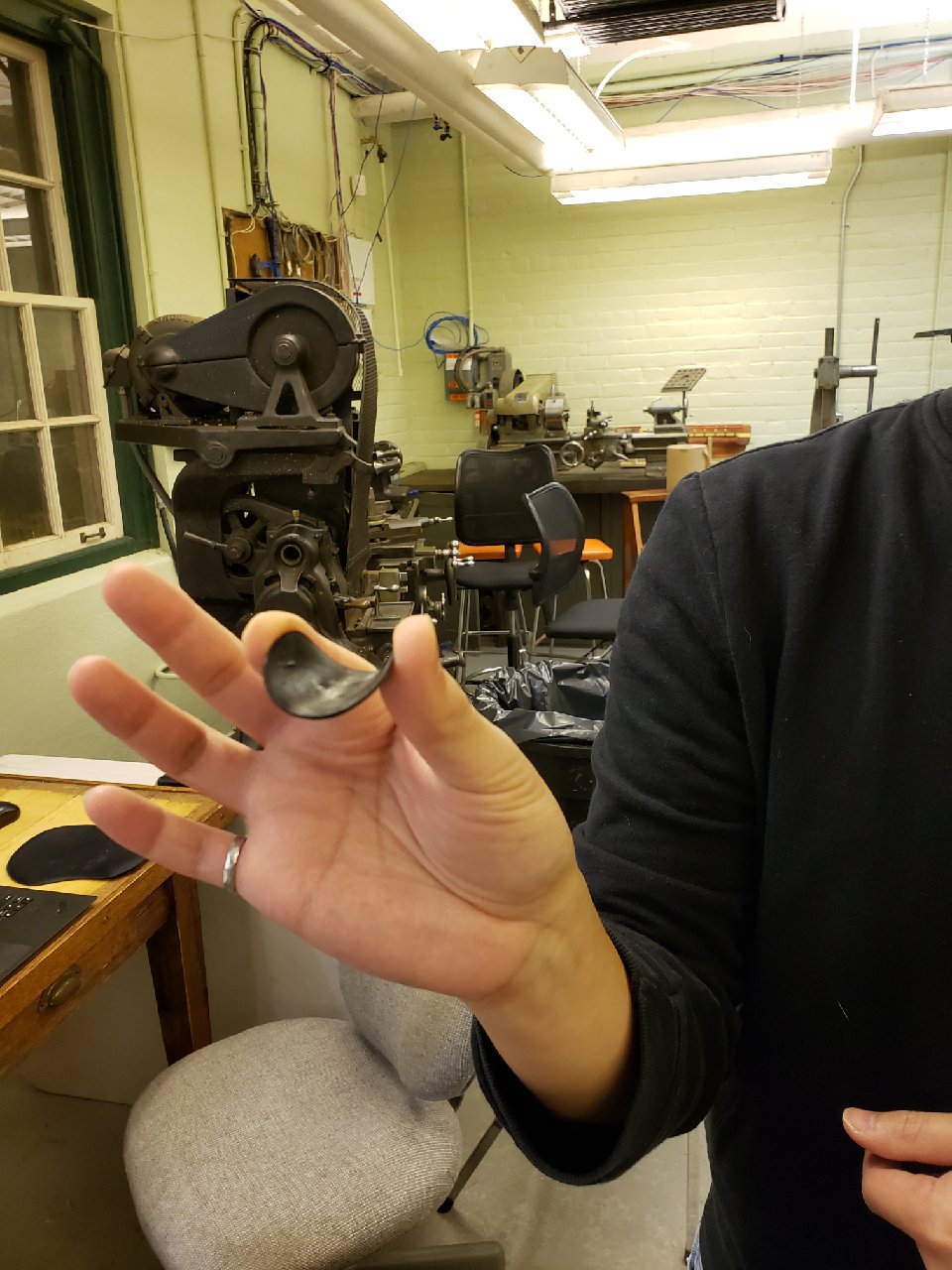 Yes it will!
Bryan says his next attempt will be using the dual-extruder feature for a combined print of rigid and flexible materials.
Our final material is simple foam. Even if it's safe, it can get all melty in the laser cutter. Melty good for 3D printer. Bad for laser cutter.
Ylab member Richard his own solution – a hot-wire foam cutter. Just hook up to DC power supply (we have that!) and it's good to go.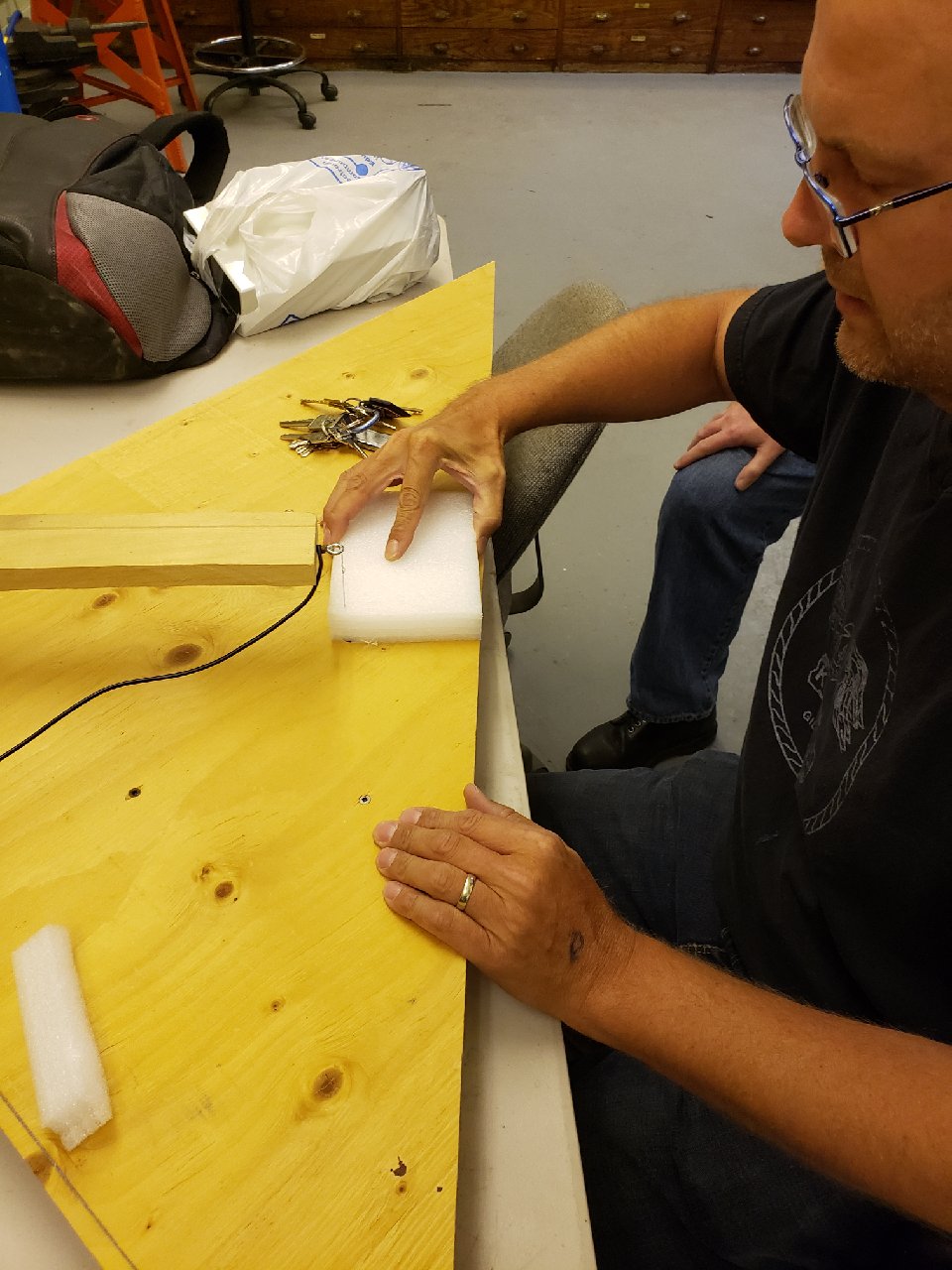 Looks like a really skinny bandsaw.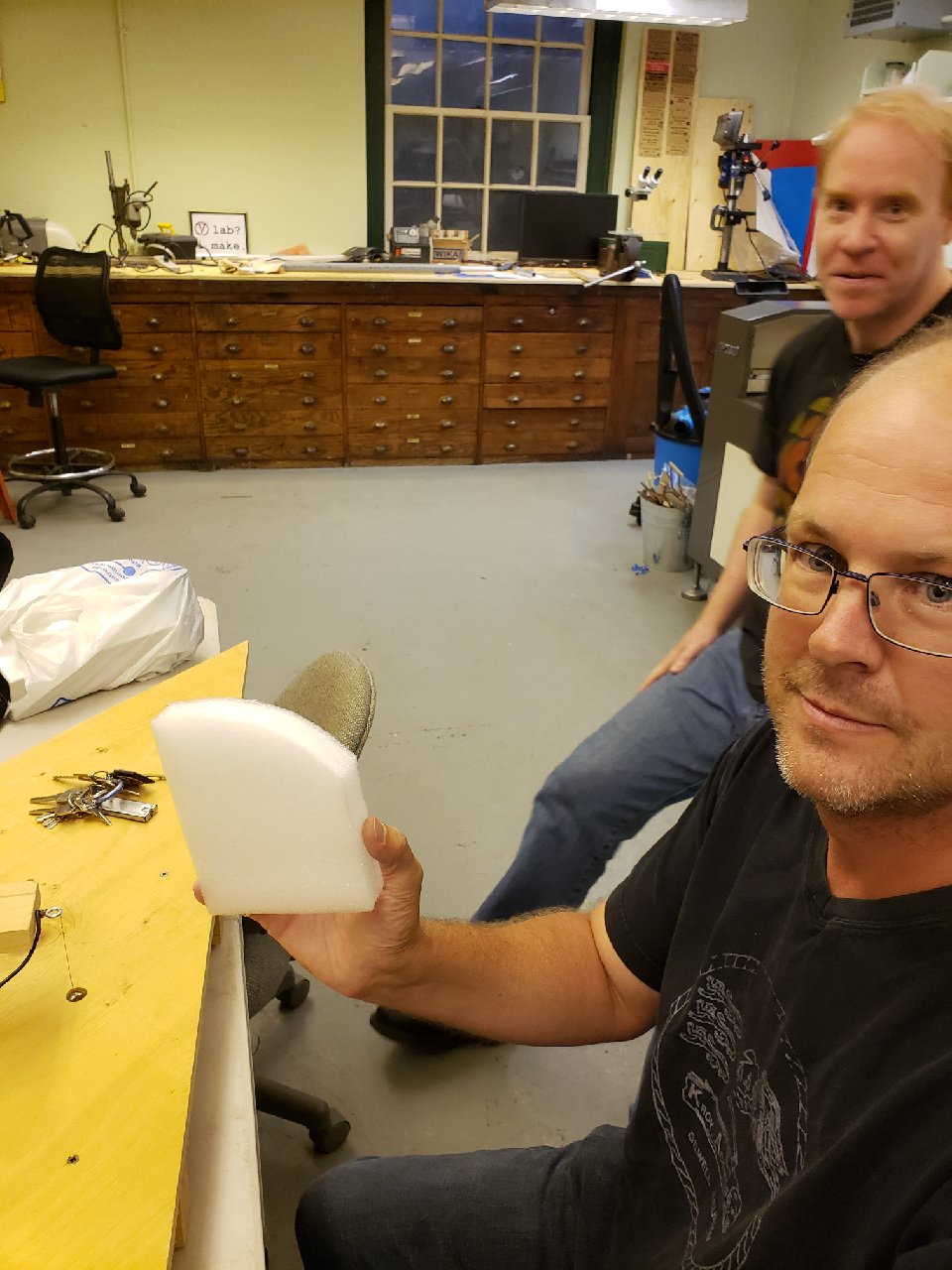 Fast, no mess and a perfect curve.
We'll be setting up classes and seminars for these new materials and featuring them at our open houses. Stay tuned.