Great to see many new faces at our amateur radio open house on Monday, June 25. In addition to the presentation and discussion around the various aspects of amateur radio, we had a great group of people from Toronto Mesh.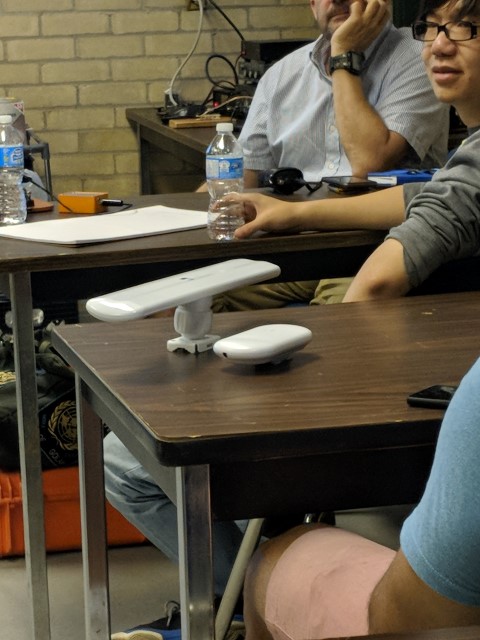 They are active in several areas of distributed mesh networks, and are putting a lot of effort into getting people educated. Some of them are playing a part in the our networks conference from July 13-18 that includes 2 days of seminars and 3 days of code sprints.
In addition to some classic ham radio decks, we showed off some really inexpensive technology like SDR (software-defined radio) USB sticks. Originally designed for terrestrial digital television, they can scan a full 6 MHz band, and are available with antenna and accessories for around $25.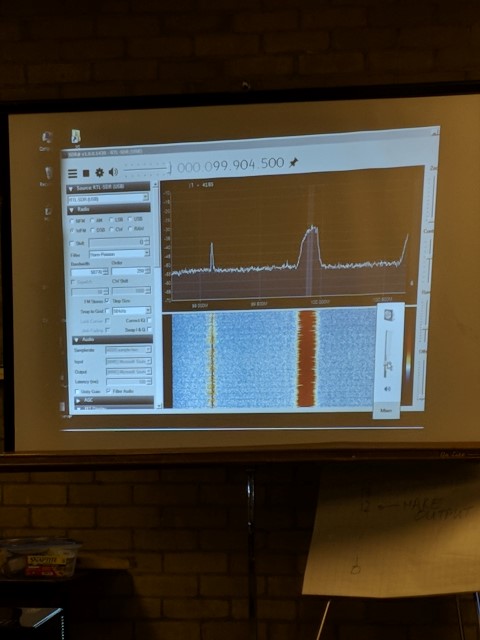 A copy of our presentation can be found here, and it includes links to the cheap radio sources and ylab Canadian ham certification material we covered in the presentation.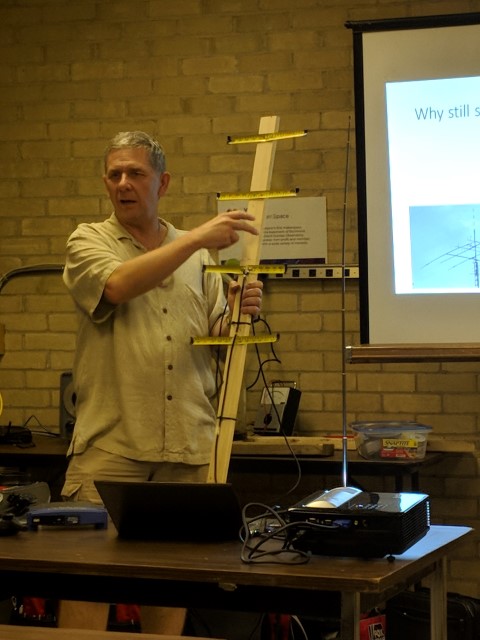 We're looking forward to more radio nights – and our next open house – Drone night – on Monday July 9.