On Wed June 20, we had our first maker space open house since the re-opening – and this week we're doing it again with an amateur radio technology night.
It was great to see some new faces last week with interest in satellite communications, traditional printing, robotics and other tech. Much to our surprise, all the demos went off flawlessly – laser cutter; 3D printing a new thinner-wall model of the DDO telescope dome; Craig's infamous electric chair and more.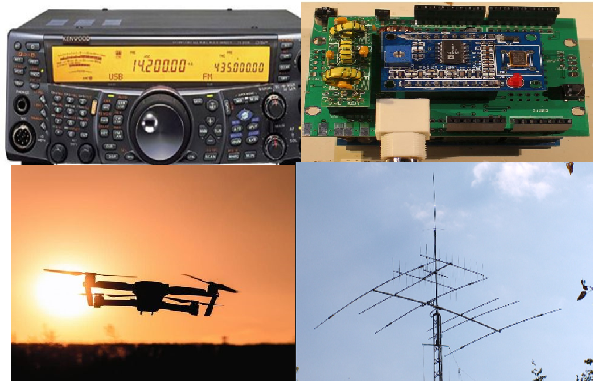 We're doing it again on Monday this week with our Modern Amateur Radio Open House (register here). Amateur radio encompasses the full breadth of maker technology and skills – from making physical components to Arduino and Raspberry Pi controllers to drone, robotics and satellite communications. We'll have a lot of old and new gear to show off and some friends from Toronto Mesh networks and from York Region Amateur Radio Club. This is no longer your father's – or grandfather's – old ham radio stuff.
We'll go over a lot of the safety issues and rules, and why licensing is a legal requirement for many activities.
We'll also be announcing some new monthly events for programming, radio technology and more.
And besides all that… it's a great summer night to come and see our home – the David Dunlap Observatory.