Over the last couple of weeks, we've been performing surgery on the light sabres people made in our class several months ago.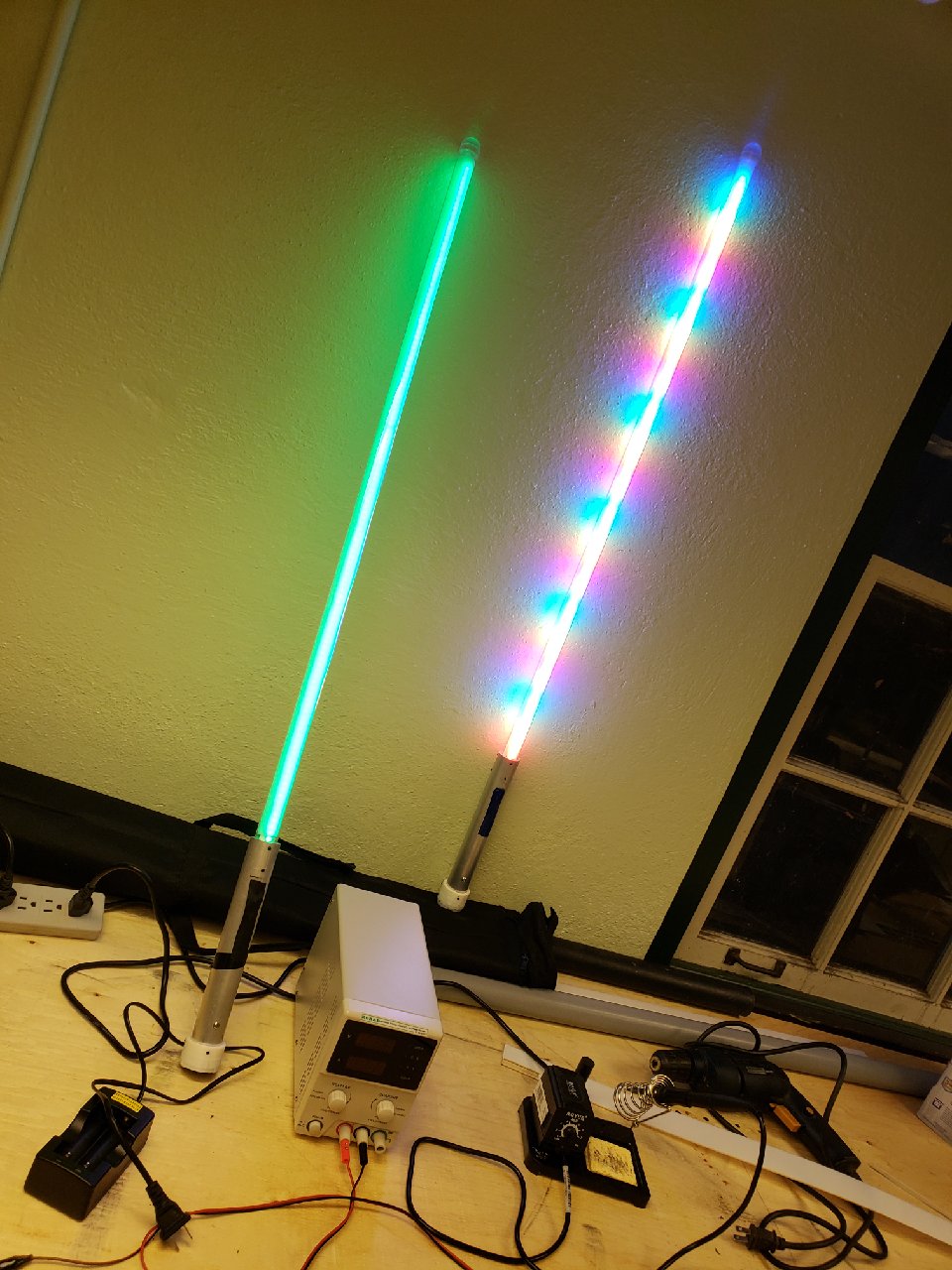 Our light sabres were designed by ylab member Richard. We have a custom circuit board with low-power ARM processor; multi-colour, 5V high-density LED strips; dual-channel sound generation with mini-SD card to load sounds; efficient power management; accelerometer to detect movement and collisions, and more.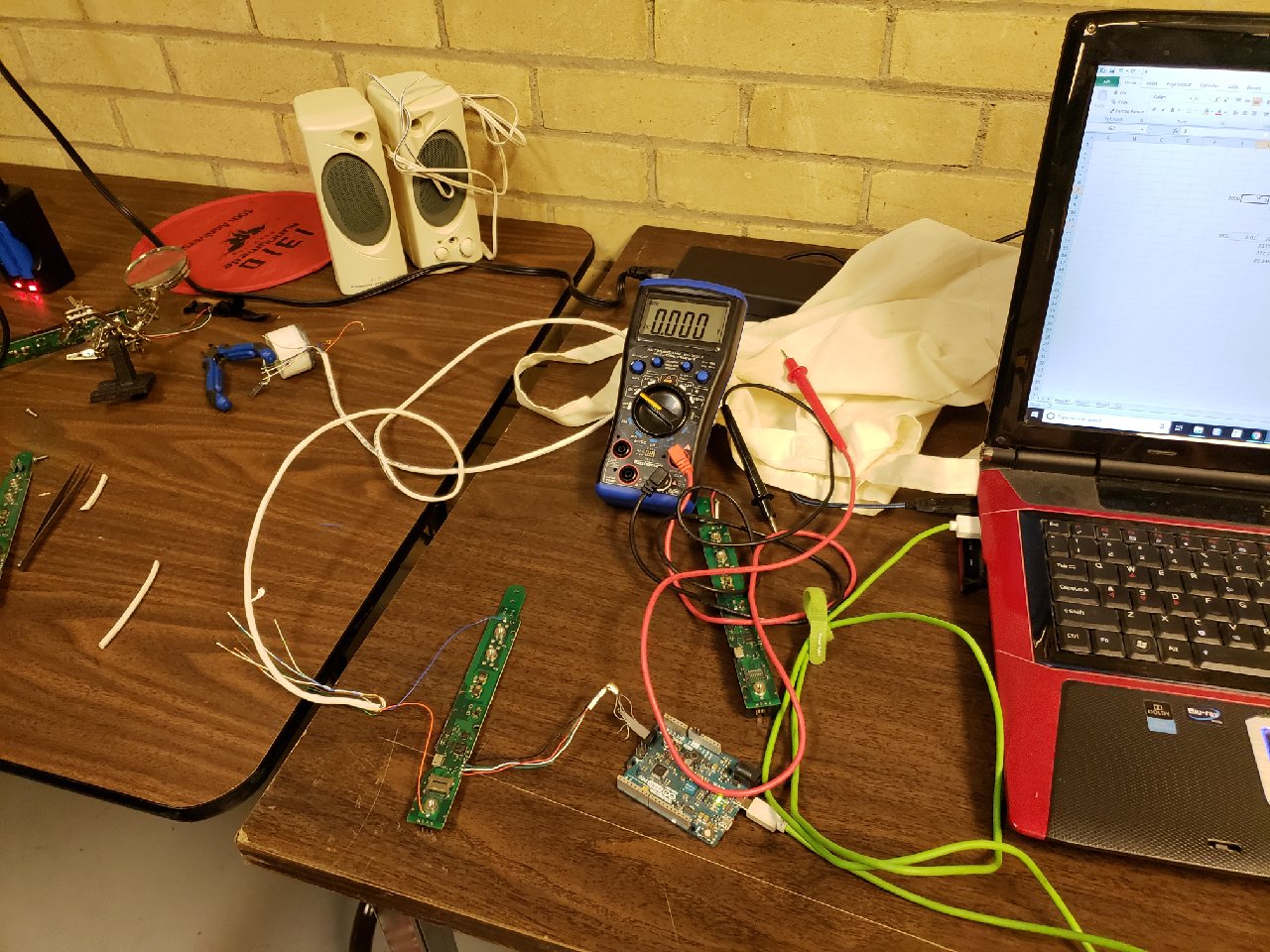 Our class included basic soldering for connecting the LED strips; drilling and tapping screw and contact holes for the aluminum hilts; laser cutting the support strips; and all manner of required assembly work.
That first class was a true maker project, with a fair bit of experimentation and lots of learning.
As the first generation design, there were some problems, and we've had some repair and rework sessions. Our latest was on Monday August 20. Repairs included some soldering, taping, software updates and making a splint for a broken support piece. All light sabres brought in left in working condition.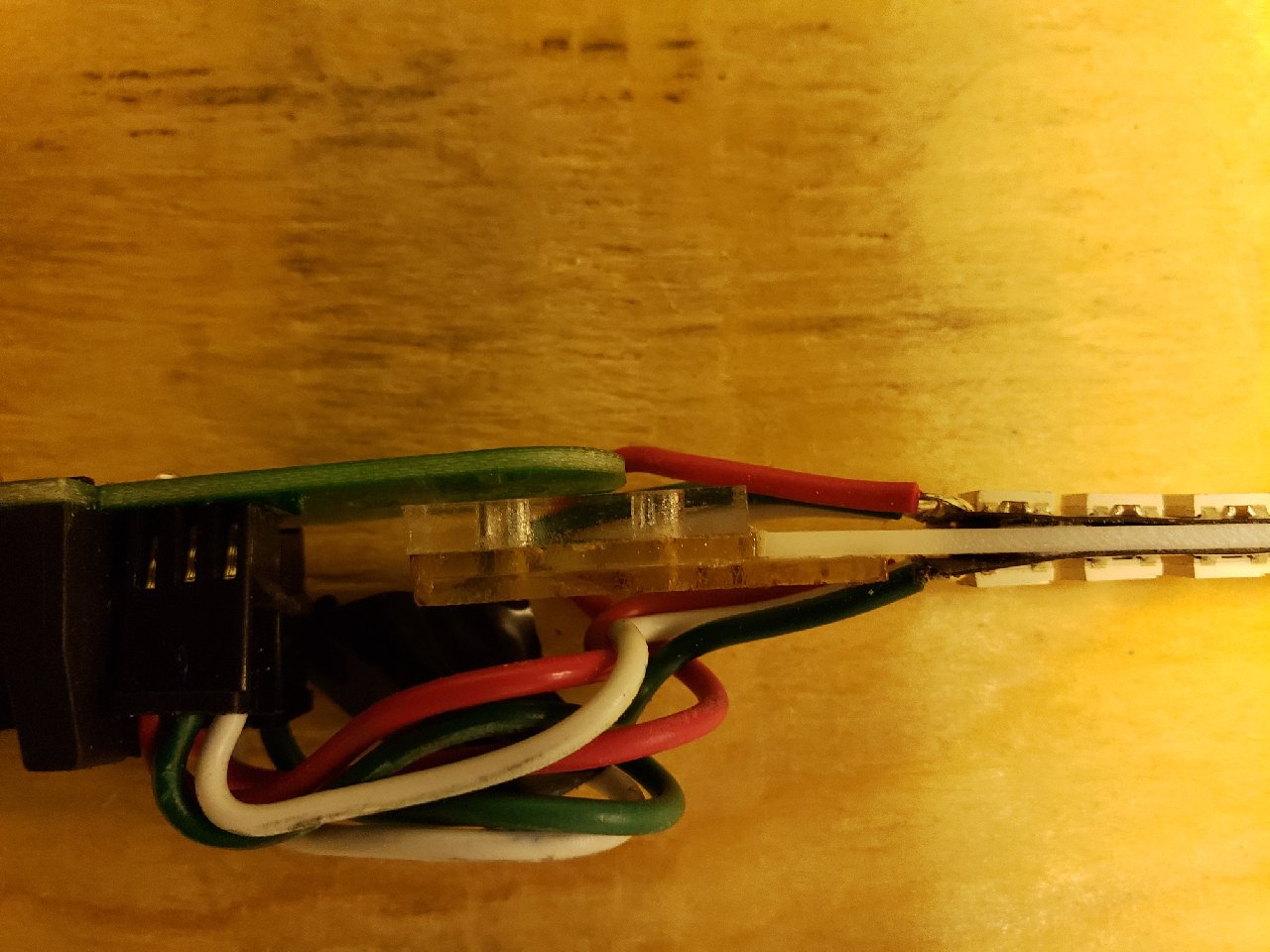 With the oscilloscopes and other equipment we have on-site, we diagnosed a previously unknown power leak that would result in battery drain in 27 days. While that doesn't sound bad, it's still a bug. The design expectation was for a year on stand-by. We're working on a fix. Fortunately, it's just a software issue.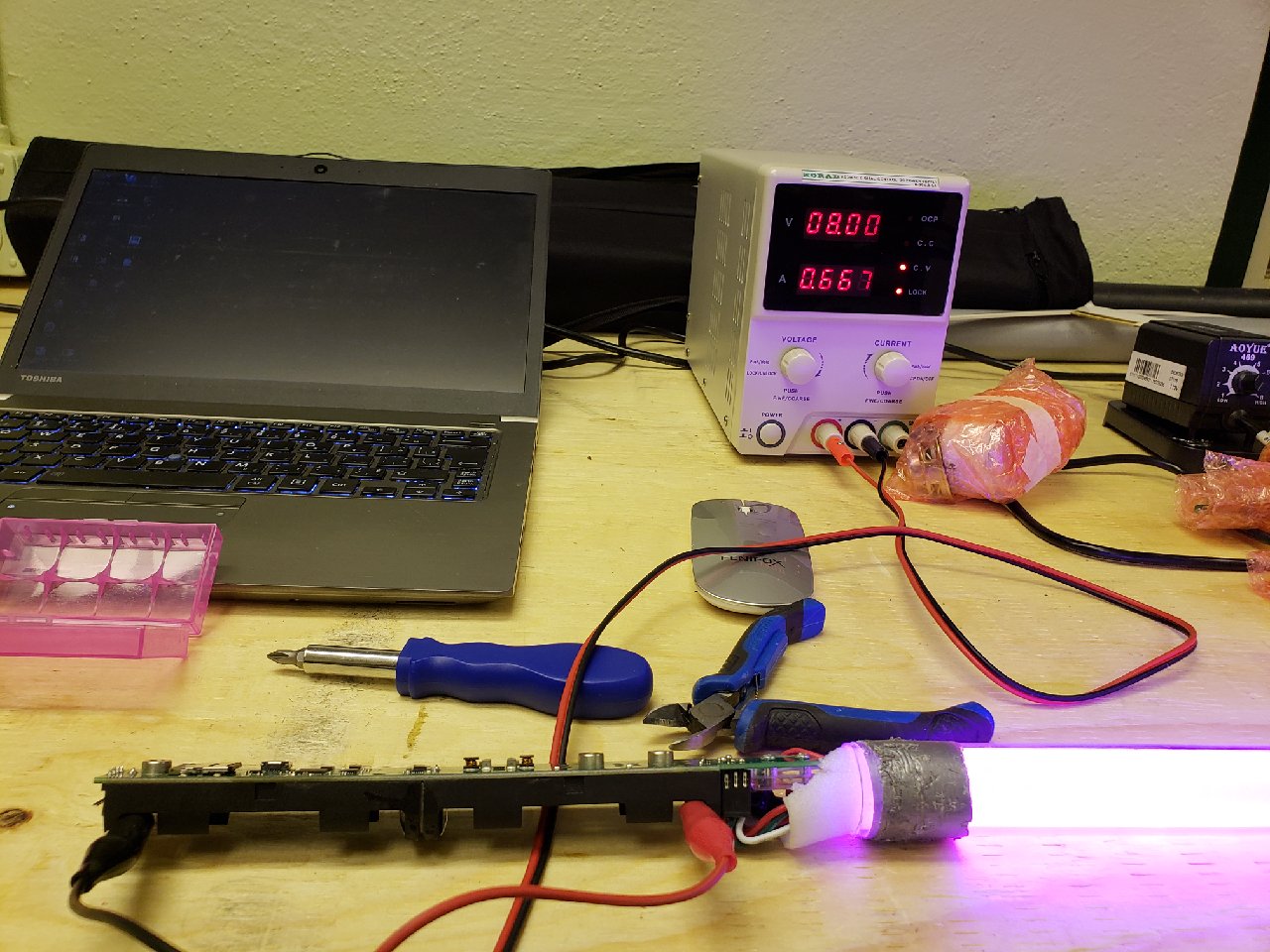 For those interested in making their own, it will still be a while before we fire up another class. We're working on some re-design to make battery changing easier. But we hear you. We're working on it.
We didn't finish until late, which is a good thing. Because light sabres look even better in the dark.