Operating a maker space in the basement of the David Dunlap Observatory means taking special care to respect the heritage and history of the facilities.
We posted earlier about the incredible old workbench we cleaned out in the workshop.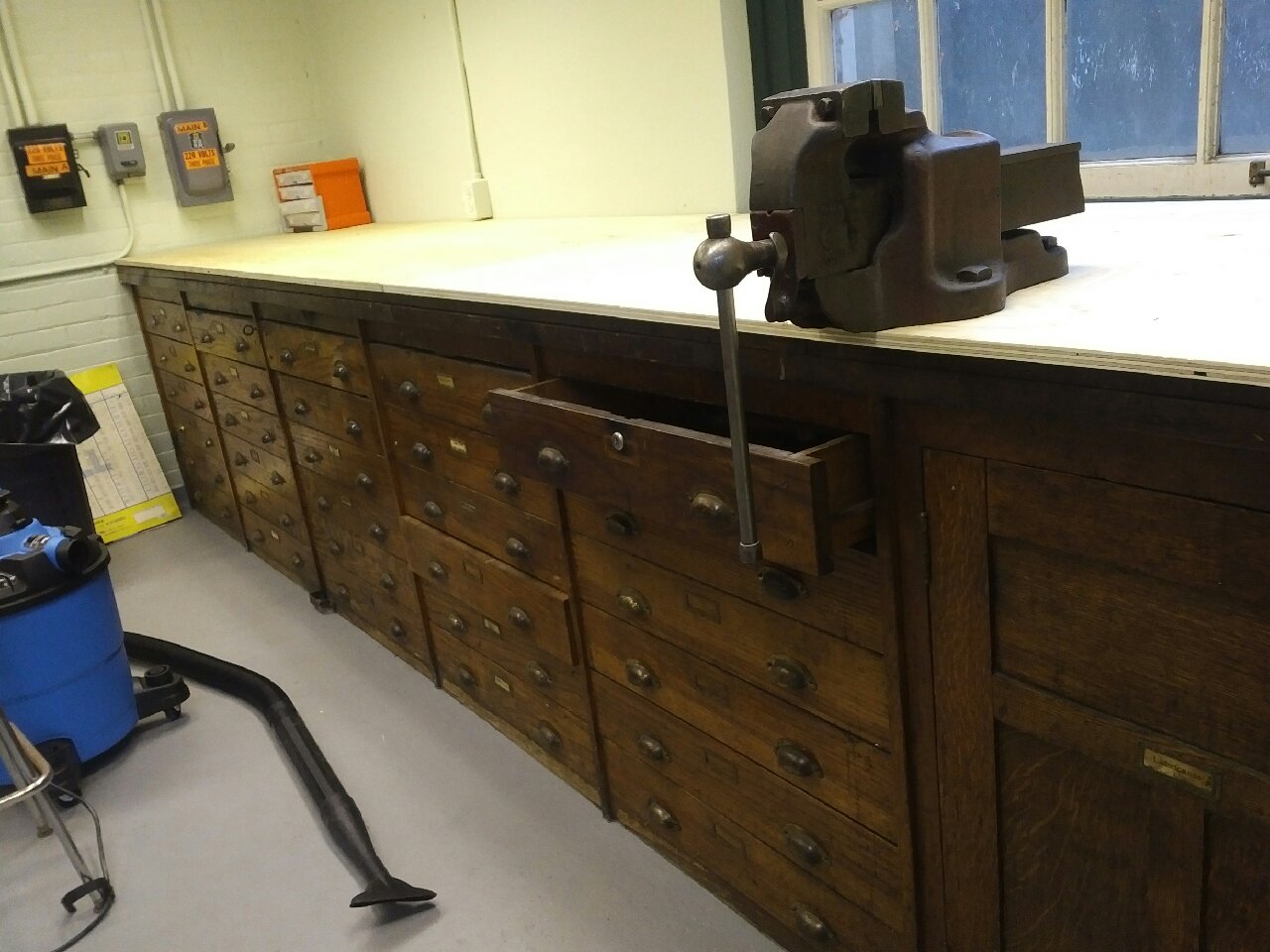 Without putting in any screws, drilling holes or making any other changes, we dropped a layer of plywood on top, allowing us to hammer, solder and do whatever else we need to do without risk of harming the surface. The mounting screws for the old vise were long enough to get through the new layer and hold it in place.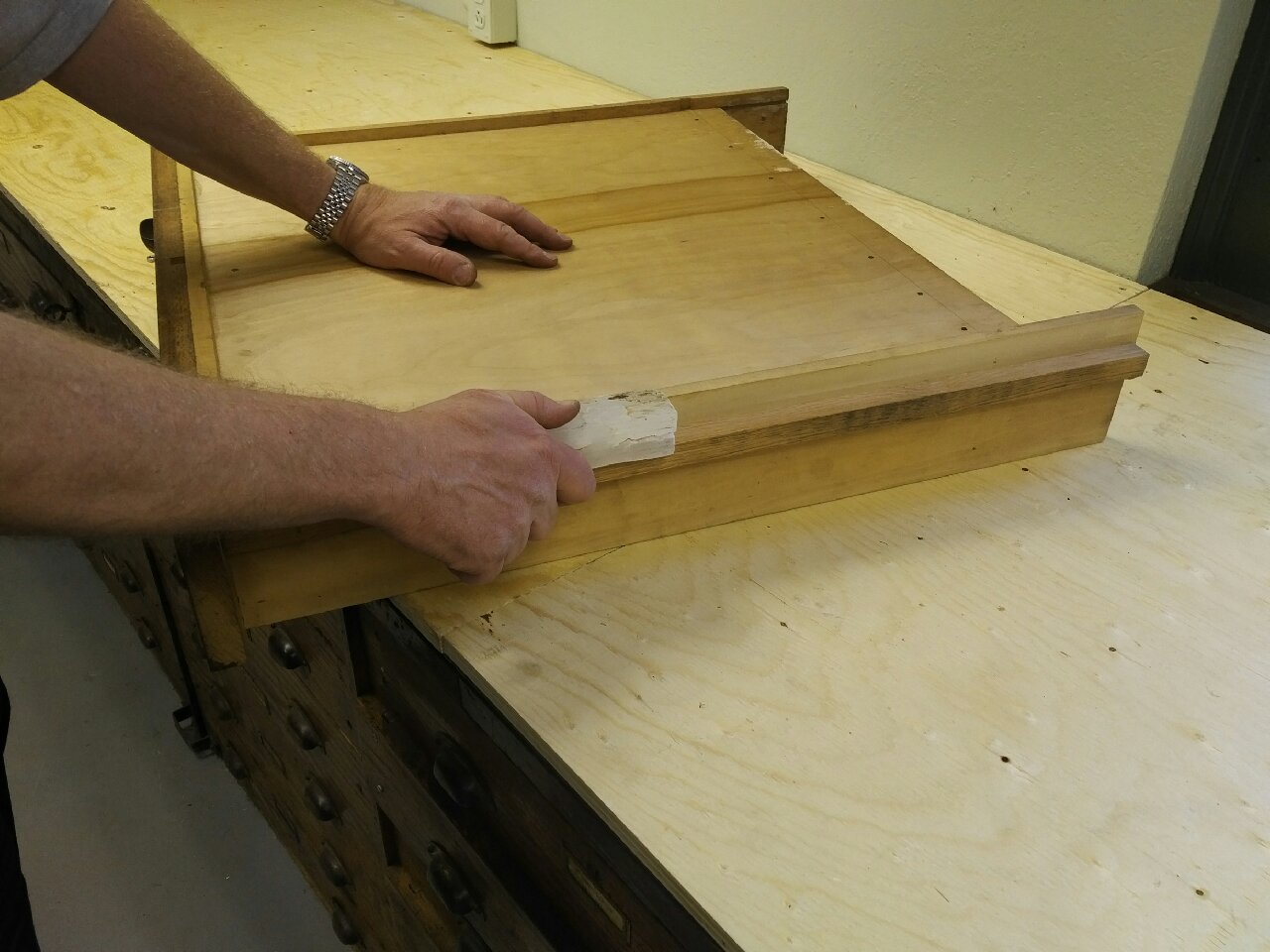 The cabinet drawers are a little sticky, and that can lead to damage if people aren't careful. A little research into heritage carpentry shows that rubbing down the slide surfaces with a block of paraffin wax is the best solution. We have more to treat, but the drawers we started with are sliding like new.