IT'S BACK!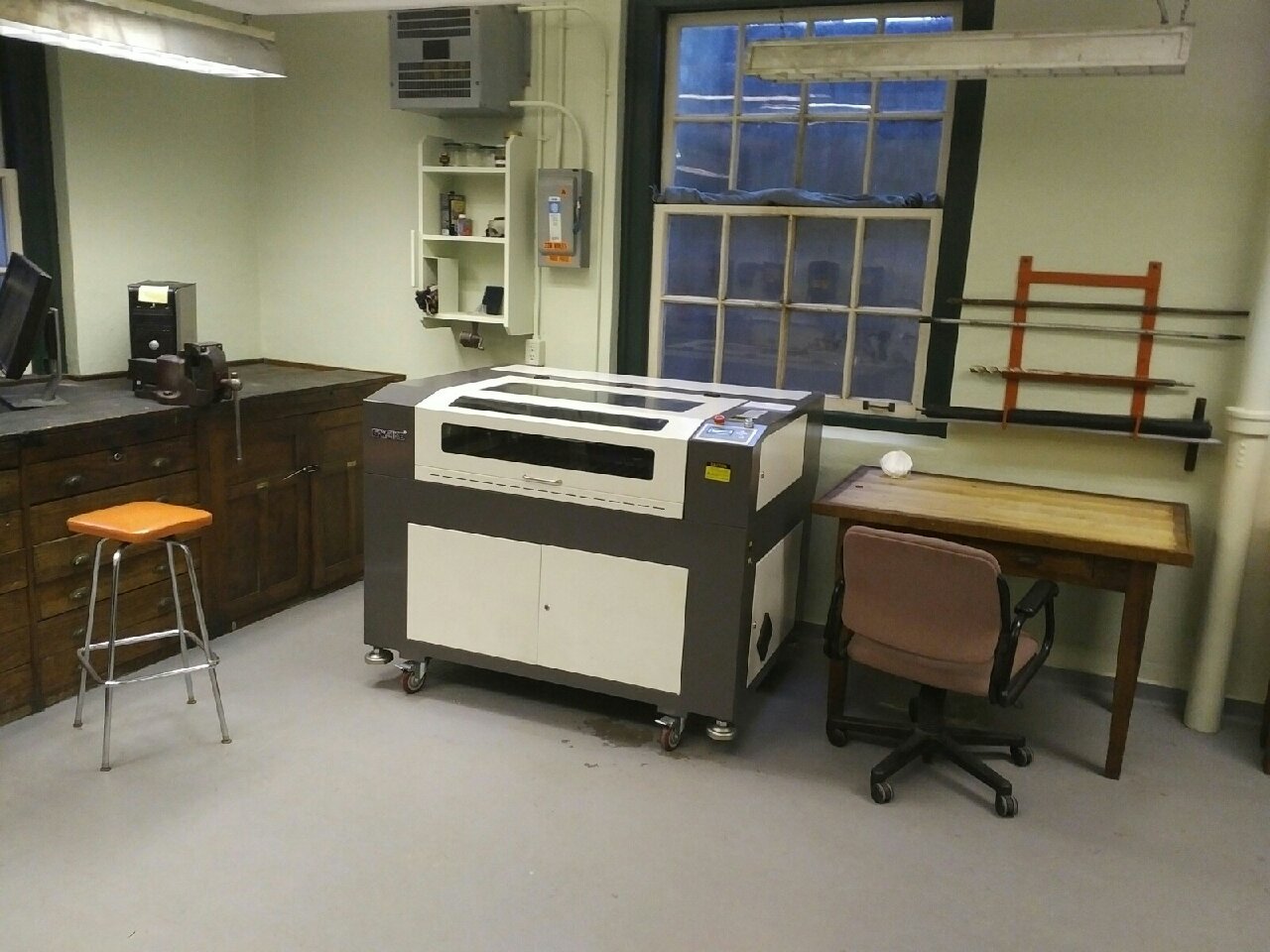 On Wednesday night, the weather gods shone down on us and stopped the downpour just in time to get the our laser cutter loaded up at from the undisclosed location (a.k.a Richard's garage).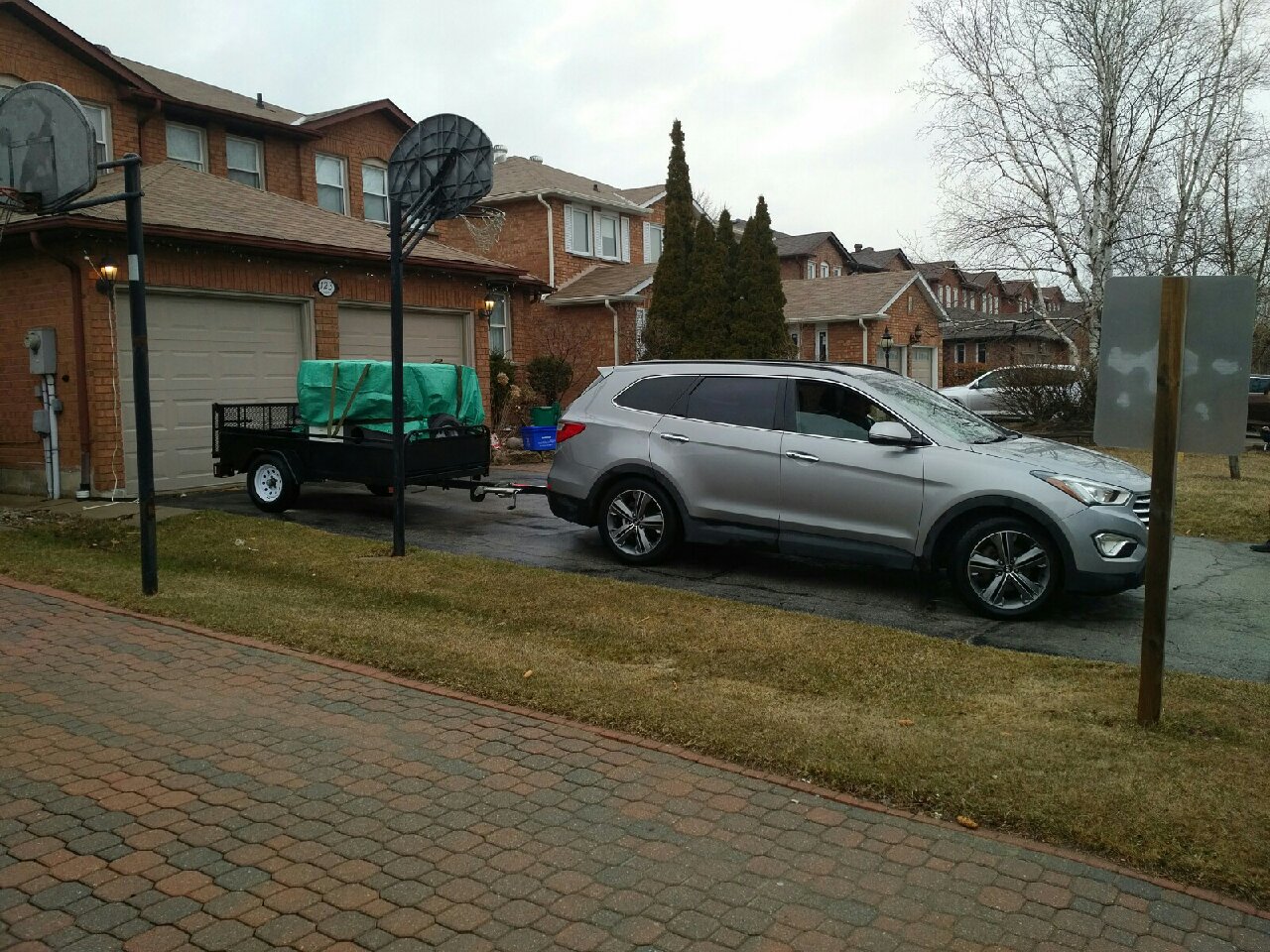 All it took was a trailer, a tow vehicle, a tarp, some ratchet straps and a minivan to hold all the parts and accessories.
No elevator at the DDO, so we build our own ramps to get it down the service stairs.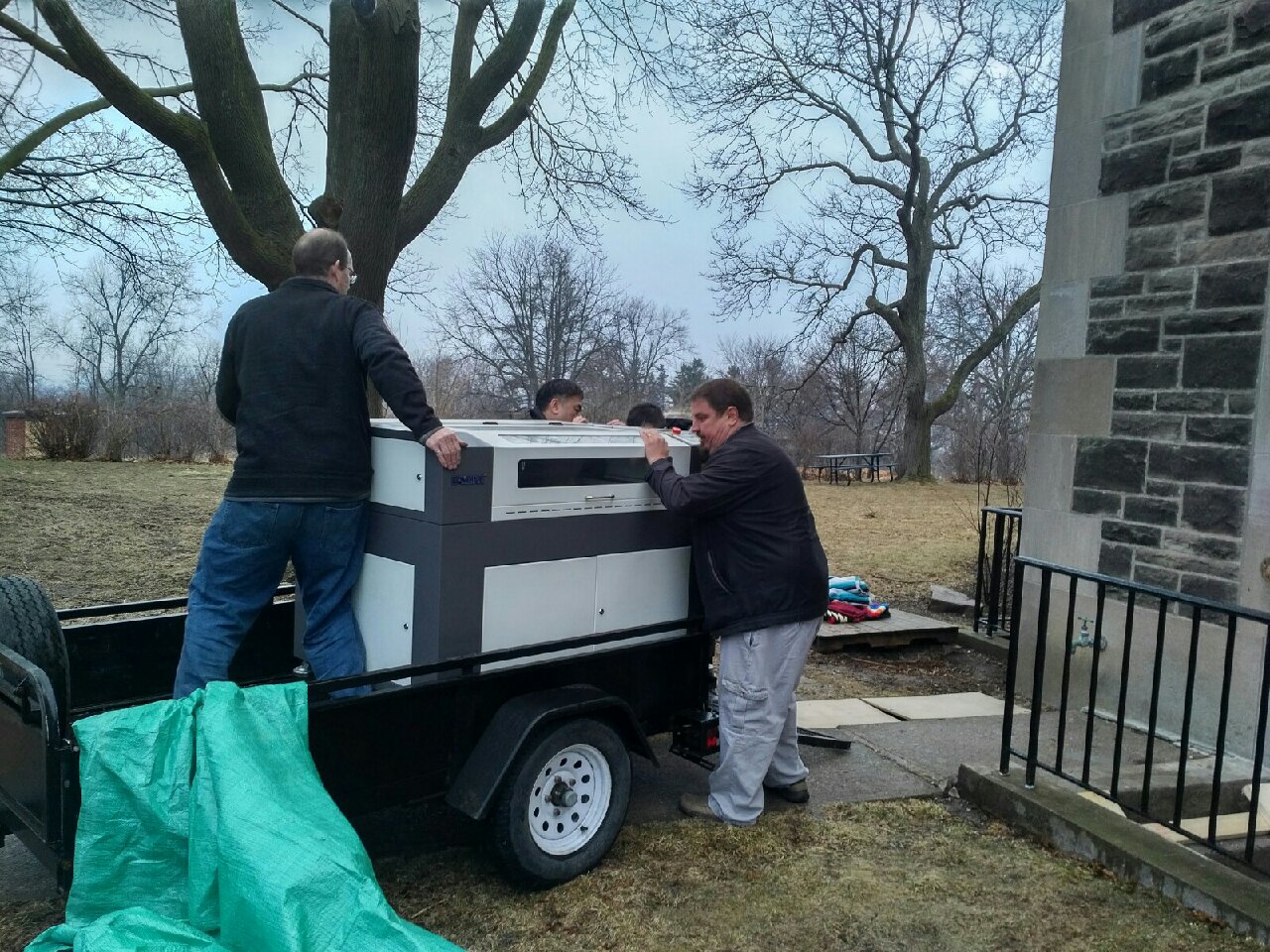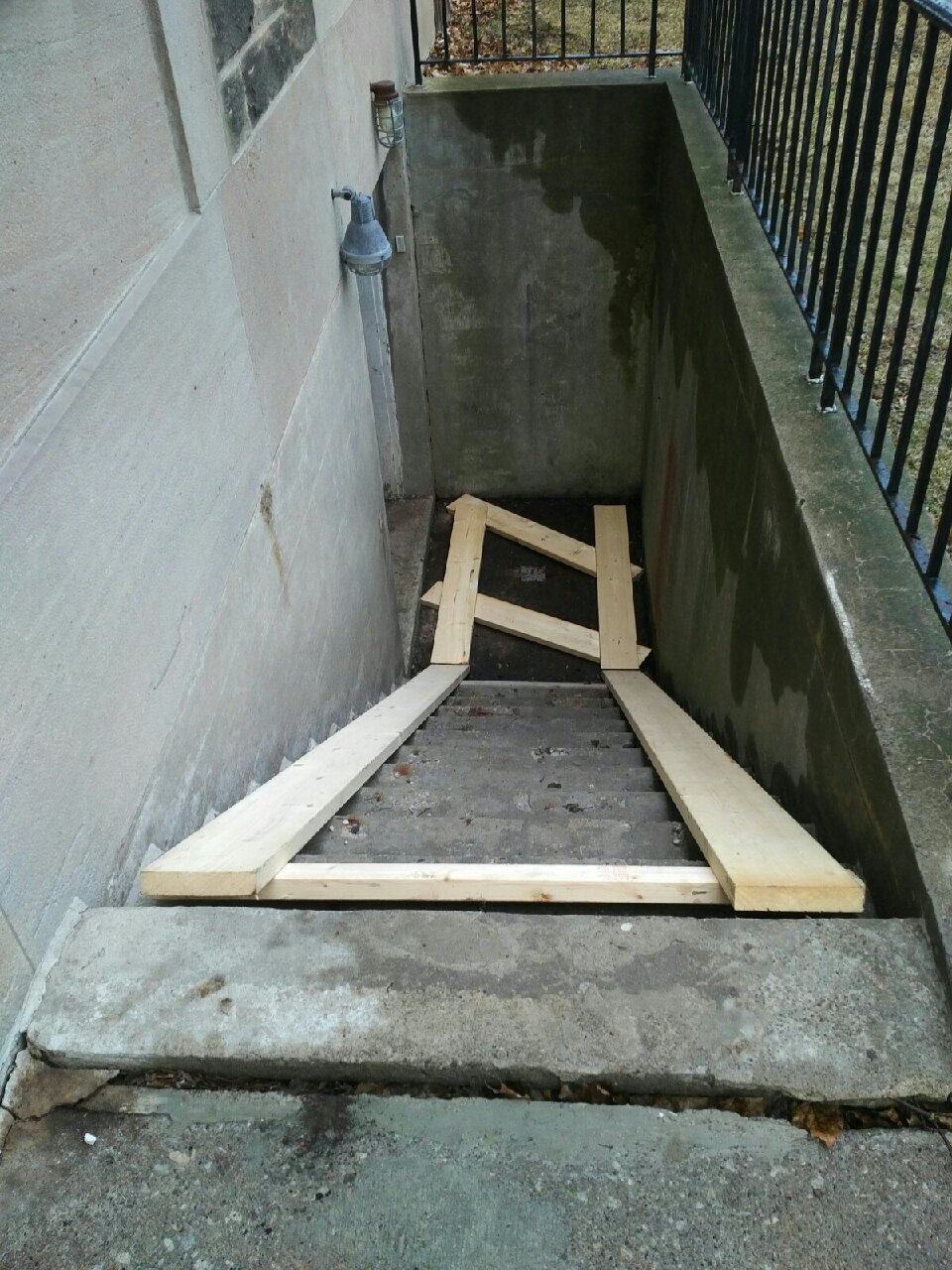 Big thanks to ylab members Richard, Craig, Jack, Jay and Peter for getting this done.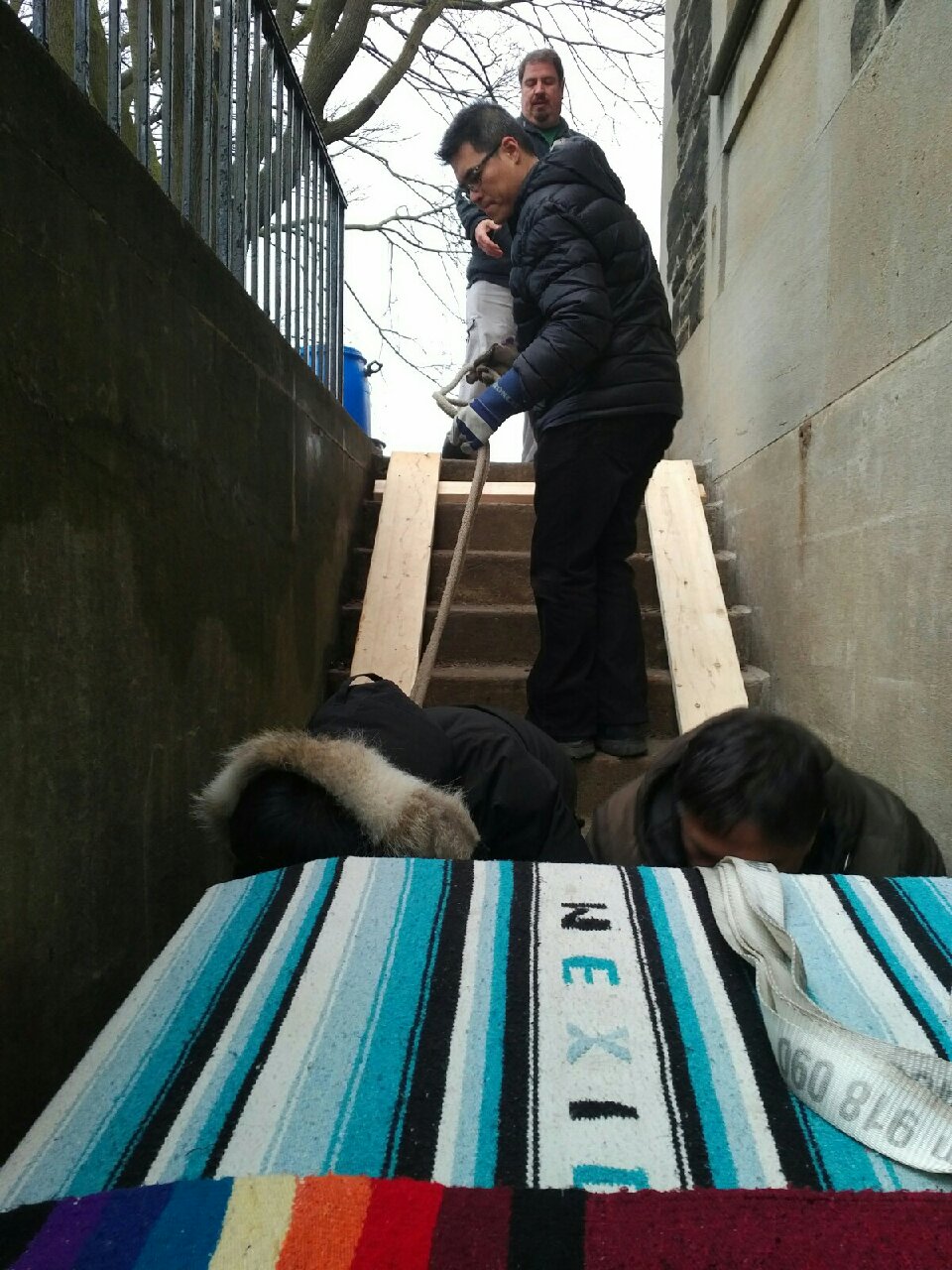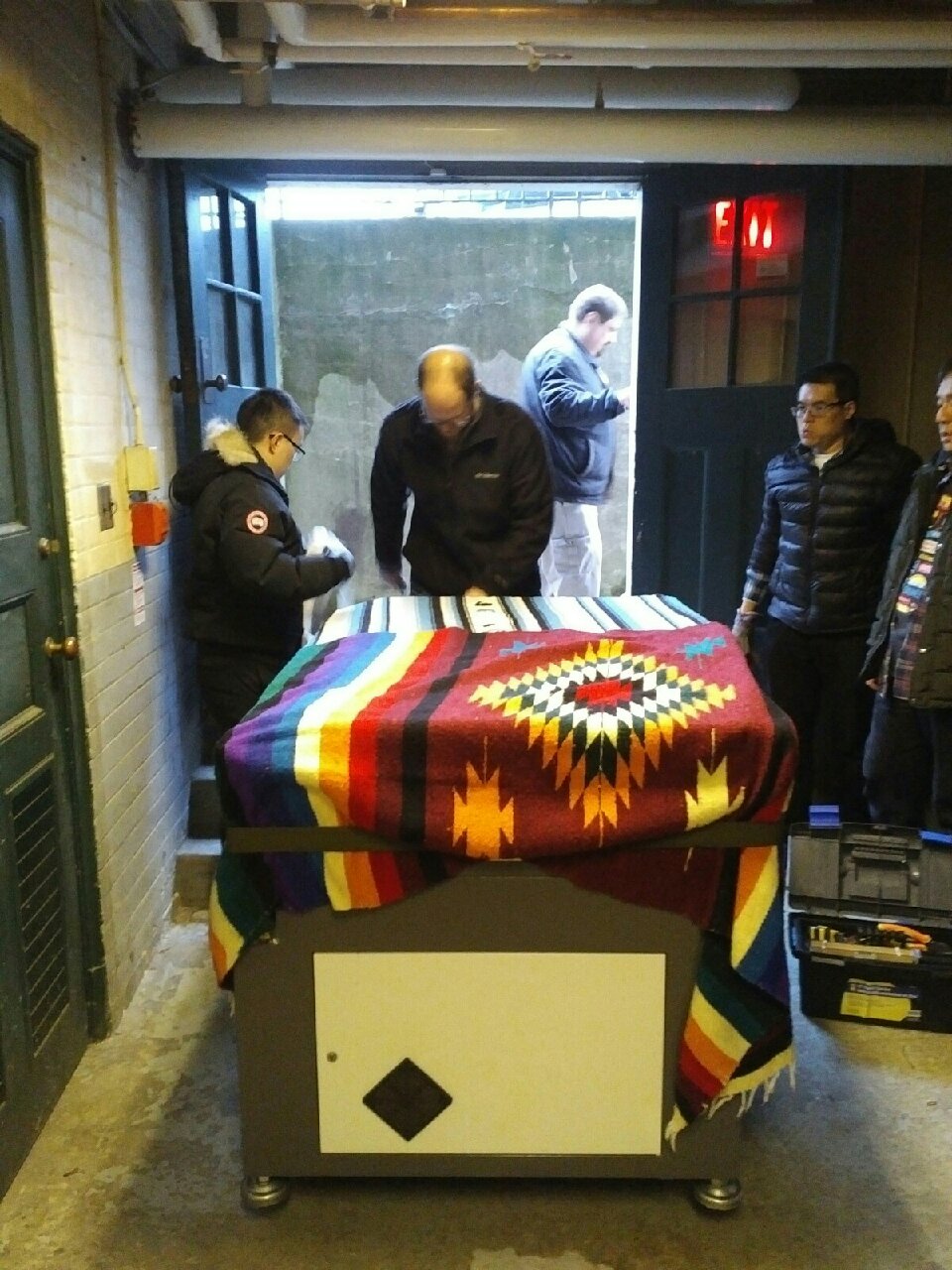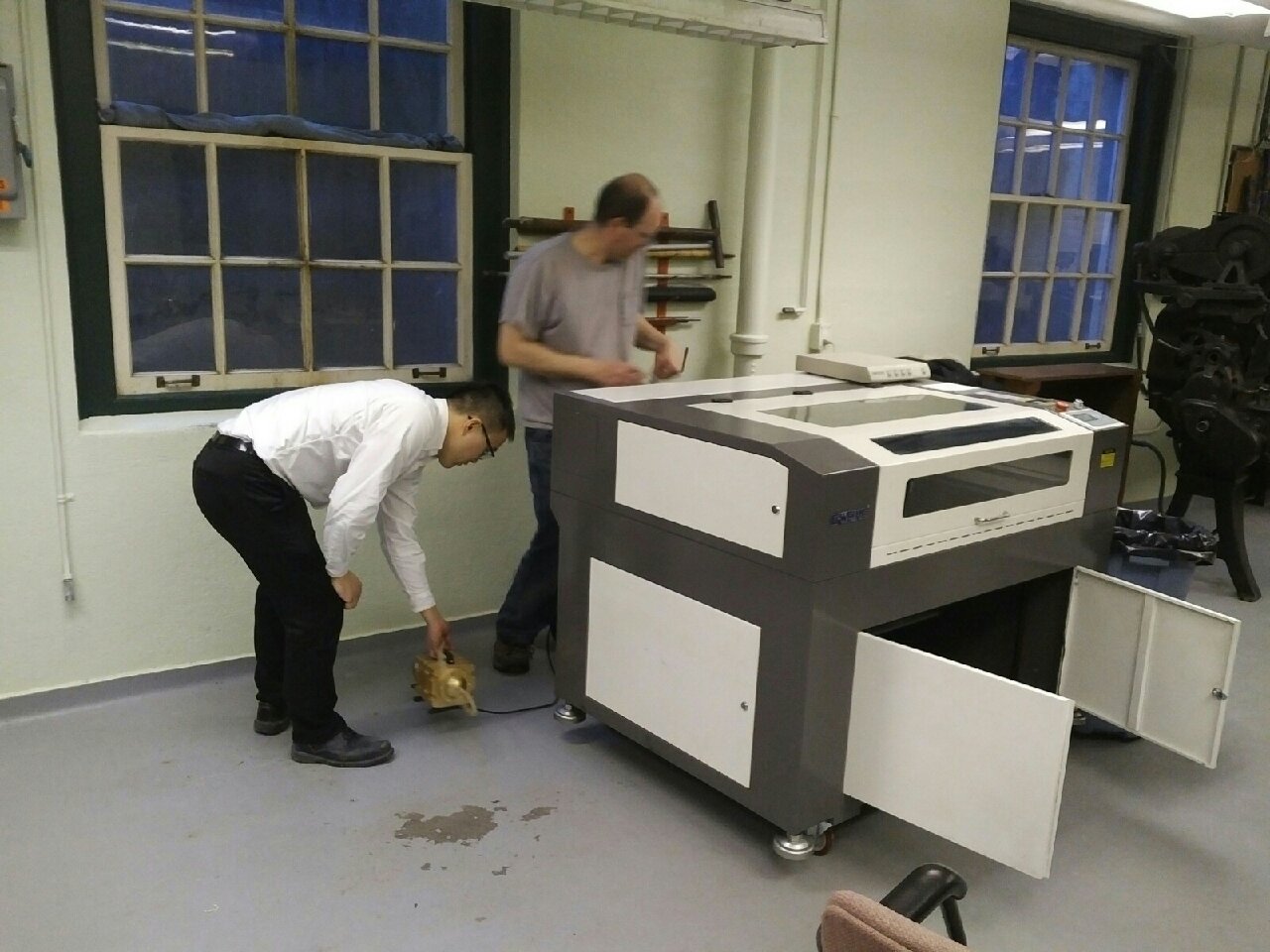 We cleaned it up but we still need to check it out and recalibrate it. There were a few potholes along the way, but not on Hillsview Drive or the DDO driveway. We should have that done by next week.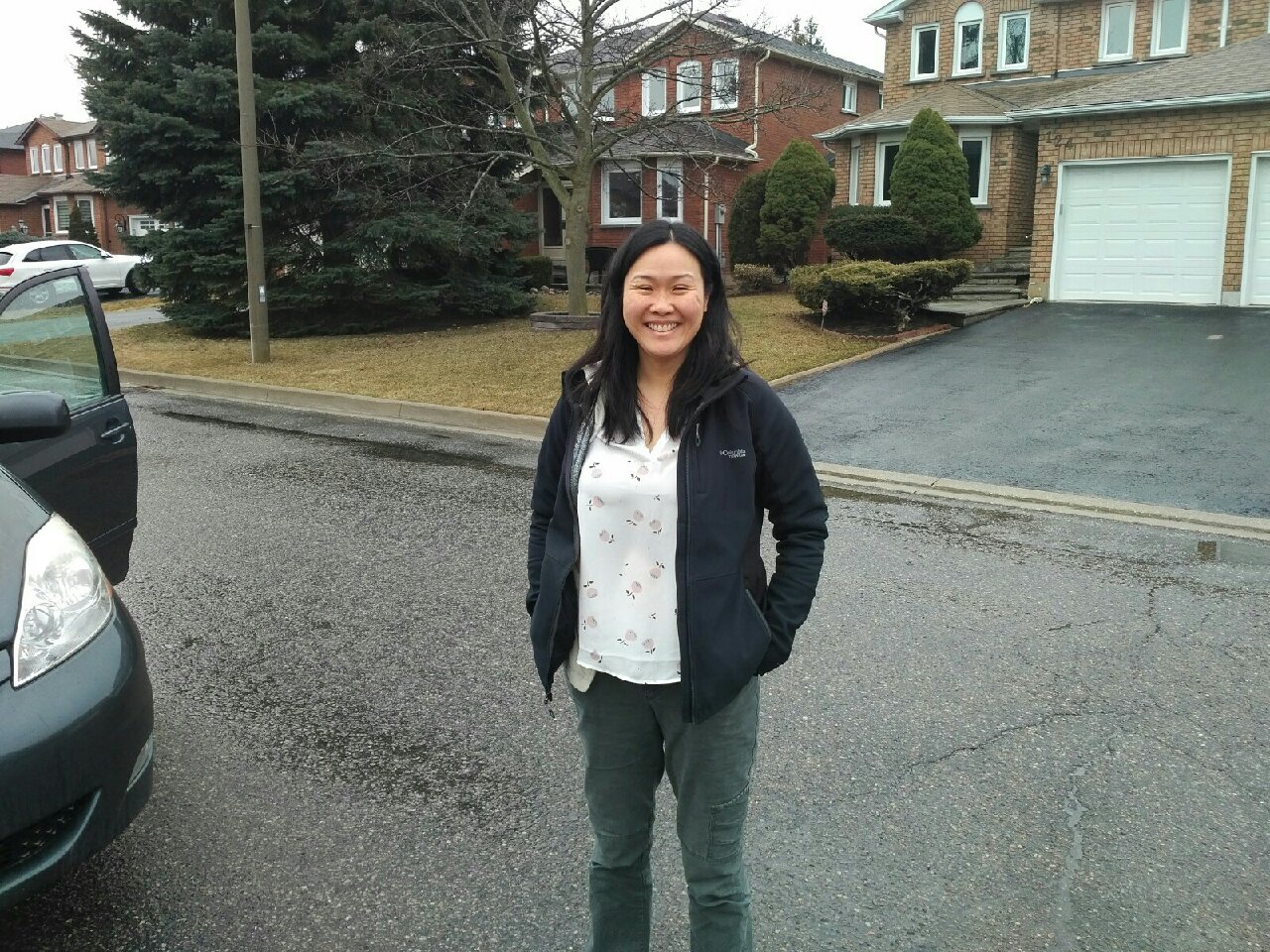 Special thanks to the guy who loaned us the trailer. We won't mention his name in order to prevent a flood of requests from people wanting to borrow trailers. Like, for instance, us.
Disclaimer: no sacrifices, human or animal, were made to appease the weather gods. They did it of their own volition. Or maybe because of the prayers of that lady who gets her parking space back.