Just in case you didn't hear or see the news elsewhere…
On July 31 2019, the Government of Canada officially designated the David Dunlap Observatory a National Historic site.
Our congratulations to Maggie Mackenzie and Heritage Richmond Hill for all their hard work. In digging through ylab's lair in the basement of the DDO, we occasionally find some really cool historical thingies, and it's always a pleasure to get these over to the Heritage team.
We occasionally work alongside the Heritage group. On May 19 2019, the DDO was included for the first time as a Doors Open Ontario site. and it was a huge success. Ylab provided tours of the basement workshops In prior years, a successful Doors Open Richmond Hill site might get 500-600 visitors. The Heritage Team told us over 1500 people went through – and they had to close off access at the end of the day to stop more from coming in.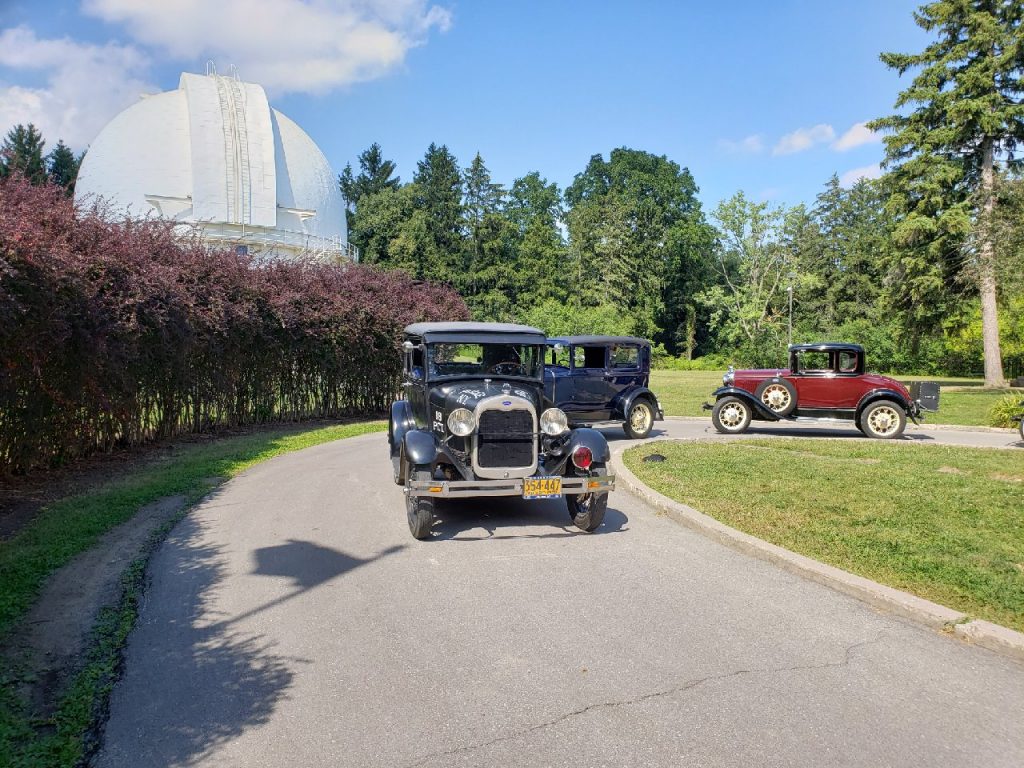 And apparently history attracts history. On Sunday August 18, the Heritage Team hosted the Ontario Ford Model A Owners Club at the DDO, and ylab again participated in the tours. Beautiful summer day. The DDO. Old cars. History is so cool.