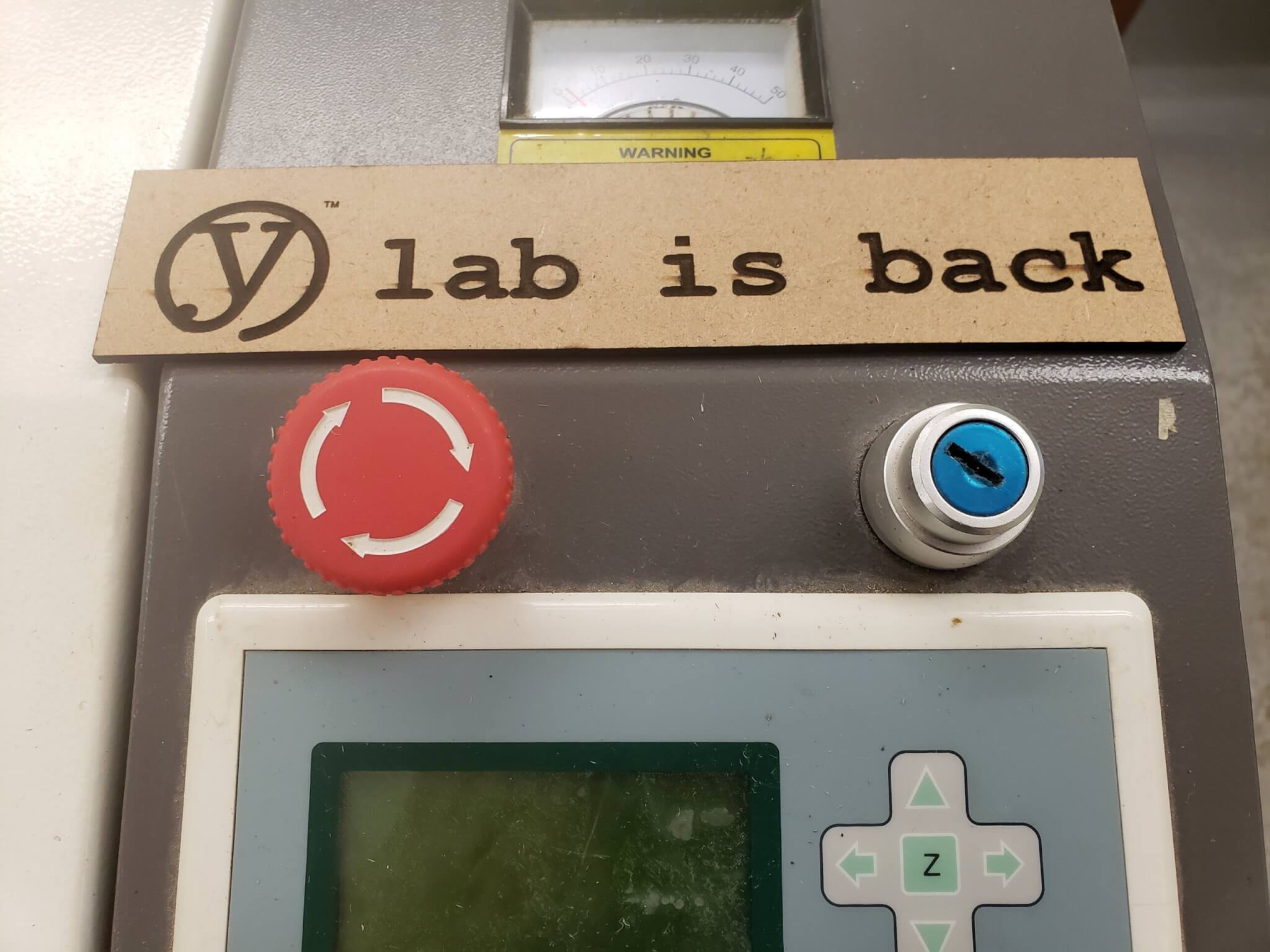 18 long months. That's how long we've been out of our home at the DDO – Richmond Hill's David Dunlap Observatory.
Mostly, it's been COVID. But the DDO has not been idle during that time, undergoing a major restoration. We'll post more about that later.
The DDO is officially a community center of the City of Richmond Hill. Once the provincial COVID rules allowed them to be re-open, we had to work out all our own protocols for access.
And we had to clean up and put things back in order. The restoration made everything…. let's just say topsy-turvy and leave it at that.
Our members, eager to get back in, jumped at the change to come in, clean up, and get things back in order. Big thanks to Brooke, Craig, David, Daniel, Danielle, Fernando, Karen, Pek, and Ron for all their work.
Our laser cutter – everyone's favourite tool – and all it's supporting programs – was brought back to life and tested this evening.
First was testing the CAD program – we will now be using nanocad as the basis for our training.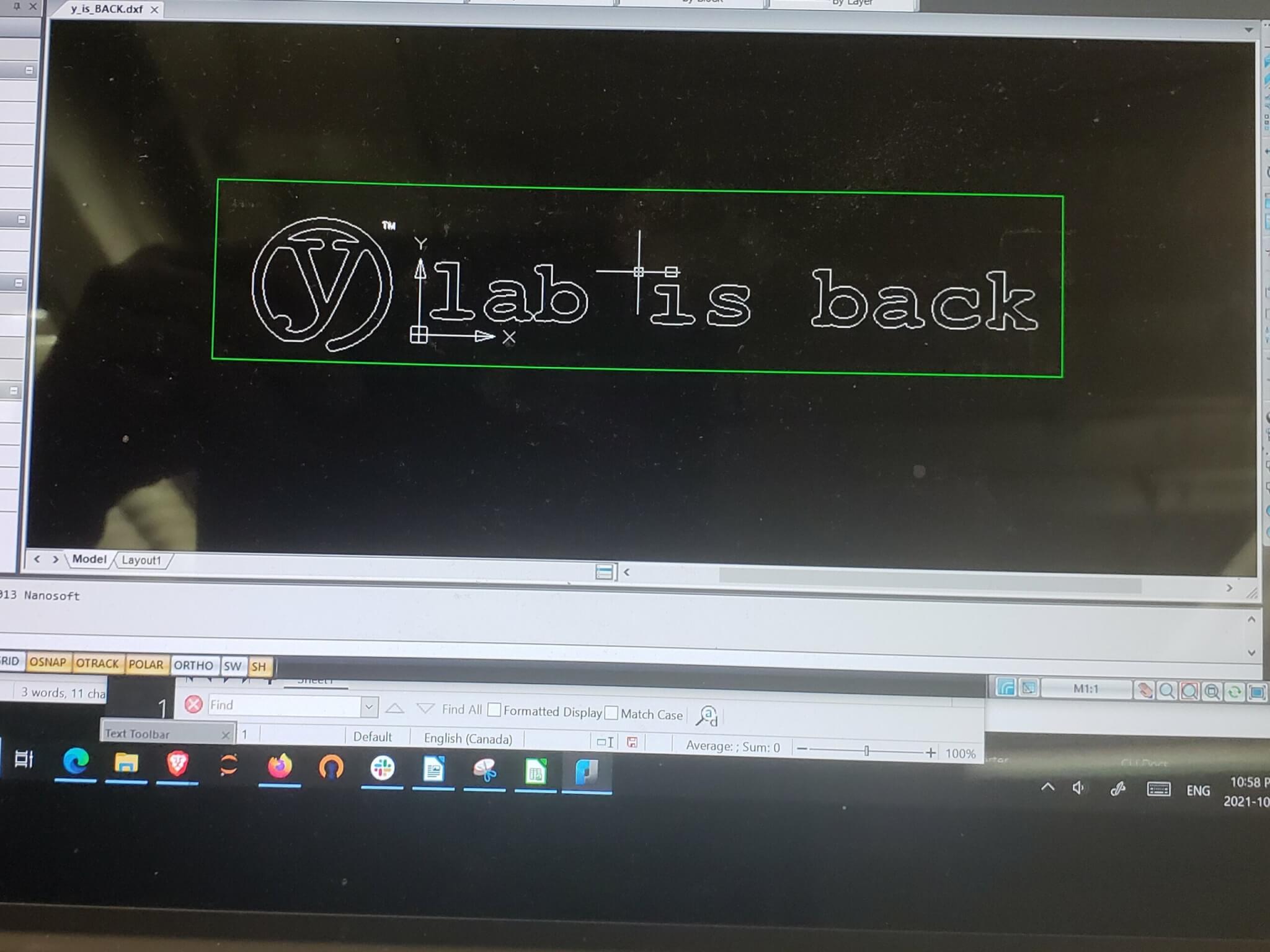 Then our old faithful laser cutter control PC, after cleaning it up and blowing the dust out, came back to life and did its part.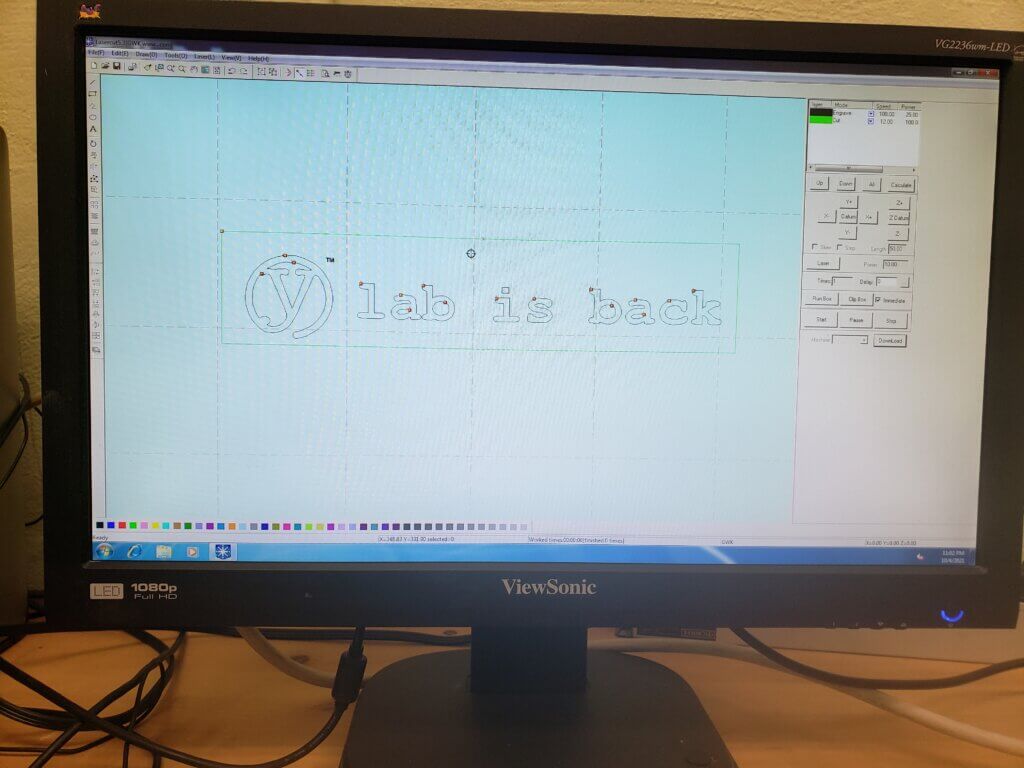 And finally… would the laser cutter choke on it?

It all worked out great.
We found and put back in order a few things that had gone missing. The signs for our two rooms, for instance.


We don't plan on running any open houses or guest nights for a couple of months.
Our members have a lot of projects to catch up on, new gear to set up and train on (more on that later), and we need to see how our COVID protocols and other things work out. They've all waited patiently – not one of them asked for their money back! – so they deserve some focused time before we open up to more people.
Stay tuned for more announcements and news.