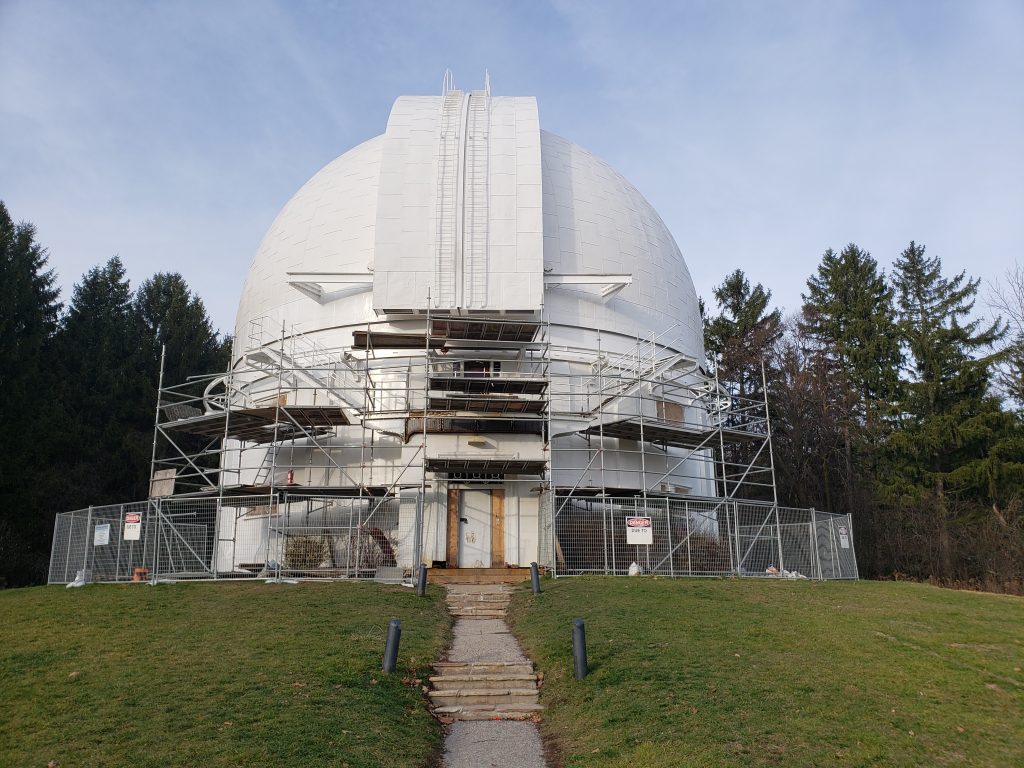 Ylab's home at the DDO has been undergoing an extensive restoration since the spring. As scaffolding is starting to come down, it's looking amazing.
The work has been extensive. Removing all the old lead paint without getting it in the environment. Carefully restoring all the windows to their original state – right down to the ropes on the counterweights for the original casements.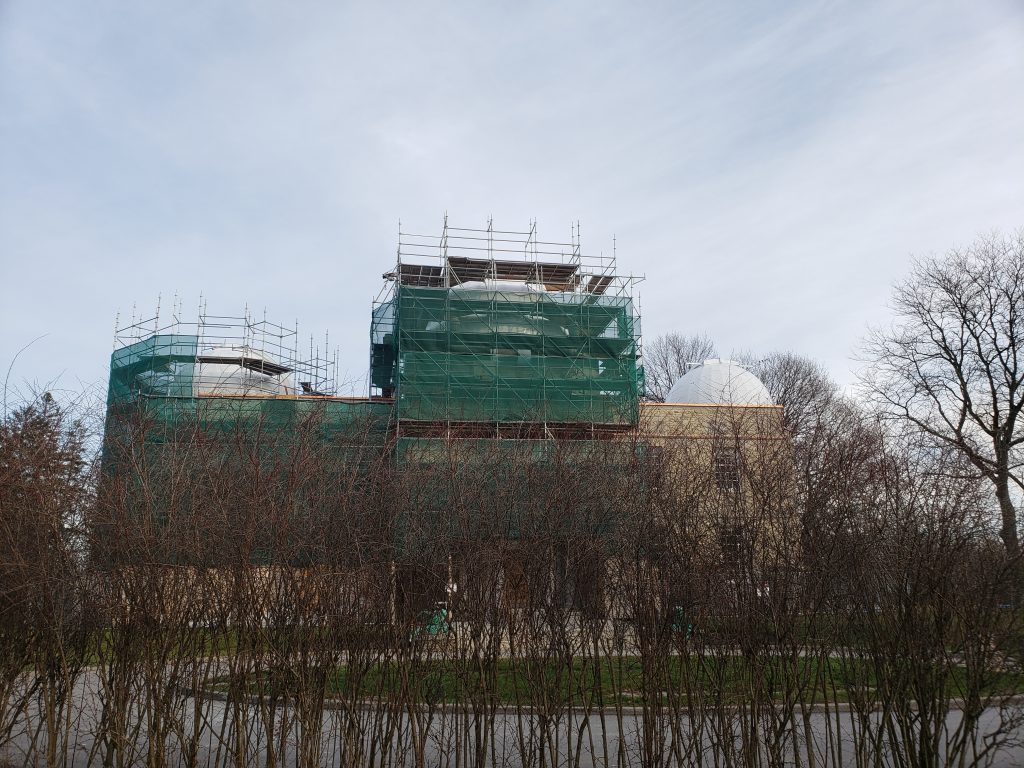 The administration building's three smaller telescope domes got the same treatment. Parts of those were removed during the restoration and have now been replaced.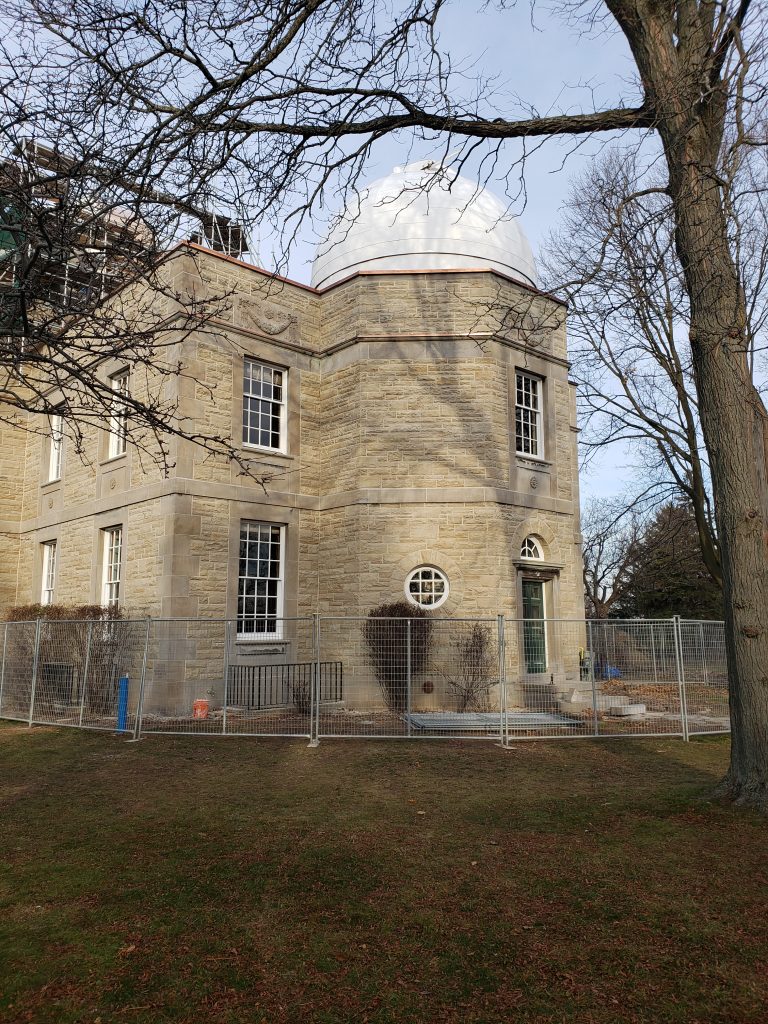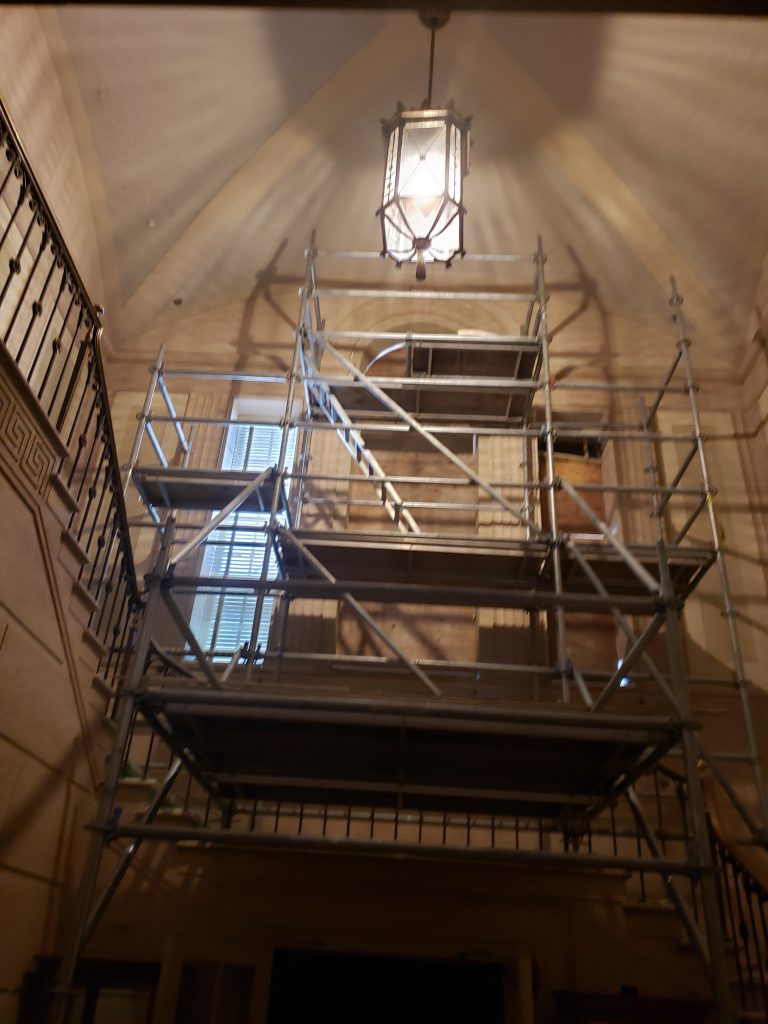 Work is continuing. They've saved the most difficult semi-circular and round windows for last, and they are making great progress.
For one small group (us), the best news of all is that we may soon be allowed back in to our maker space rooms. We are working with the City on the protocols and requirements to keep everyone COVID-safe.
Stay tuned!