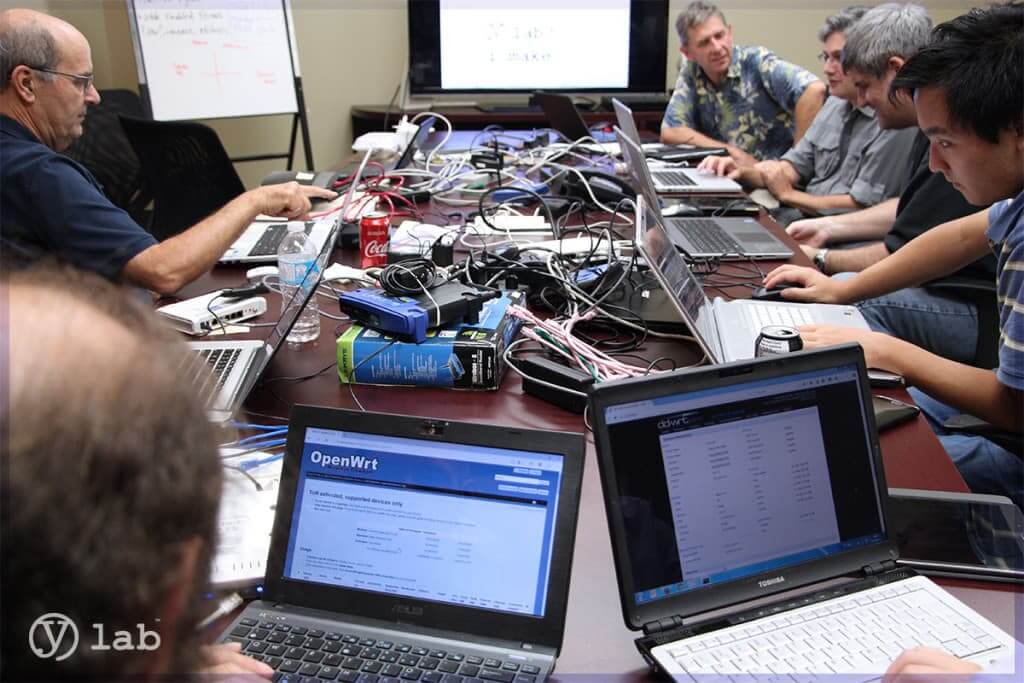 It was an amazing turnout at our September 16th event centred around securing your home router. After going through some background information on routers and how their firmware is developed, YLab makers eagerly started reflashing their router's with open source alternatives such as dd-wrt, OpenWRT, and Tomato. And the best part was managing not to brick them! The iconic blue and black Linksys WRT54G routers of course made an appearance as well as many common open-source friendly alternatives.

We also did some penetration testing with Router Check's founder who went through the basic Dos and Don'ts of securing your home network and showed off their Android app (a great way to quickly check if your network is secure). Some basic tips we learned: never use WEP, turn off the easy setup, and check against all the common vulnerabilities (because once a hacker gets access to your router your computers are next)!

We've also got two great free events coming up that still have some space for new makers:

The inaugural YLab Robotics Group monthly meeting is on September 30th. At last count there was only 4 available spaces left. To register click here.

Looking to get a basic footing in Python? We're hosting a crash course for experienced programmers at the Markham Public Library, click here to register.