We are York Region's first maker space. We're all volunteer, non-profit and member supported, with a wide variety of interests.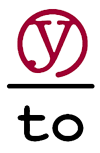 Y is for York Region. Above Toronto on the map.
We kicked things off by running some get-togethers, technical events and training classes to building the maker community. Check out the Events page for more info.
We've been operating our maker space in the basement of the historic David Dunlap Observatory administration building in Richmond Hill.
As of late February 2017, our access to the DDO has been suspended as the ownership of the DDO is in the process of being transferred to the Town of Richmond Hill.
The Town has put in place an application process for groups wanting to use the facility, and we are participating in that process.
While there is no formal timetable published for the process, we estimate that it will be complete in Spring 2017.
In the interim, we will be scheduling events at various partner sites in the community that continue to be so generous in their support.
Membership
We're currently offering three types of membership:
Class A / Full Membership, available on an annual basis
Class B/ Associate Membership, available on a 3-month basis
University/College Associate Membership, available on 4-month school term basis
Full details of the membership and our discussion forum are on our ylab meetup.com group. You have to join the group to see the details and participate in the membership discussion forum.
Location and Hours
With the suspension of our activities at the DDO, we do not have any scheduled hours at this time. Check out our Upcoming Events page to see what's happening.
The Google Map for the David Dunlap Observatory is below, and the address is: 123 Hillsview Dr, Richmond Hill, ON L4C 1T3.
Organisation  and Structure
Y Lab is  incorporated as a non-profit. All our current members are unpaid volunteers, and we're keeping it that way. Class/seminar instructors may earn a fee for events they run.
Follow us on Twitter: @ylab_maker www.twitter.com/ylab_maker
Like us on Facebook: www.facebook.com/ylabmaker/
Want to get a hold of us?
Joining our ylab meetup.com group is the best way to contact us. You can also leave us a comment below, or contact us via social media. We'll get back to you as soon as we can, but please don't expect an immediate response as we all work day jobs.