The Toronto Reference Library near Yonge and Bloor opened its doors to host Maker Festival 2015 this past
Saturday
and
Sunday
. Makers invaded the three floors for the GTA's biggest maker show yet. Hordes of kids and adults came out to create and share in the fun!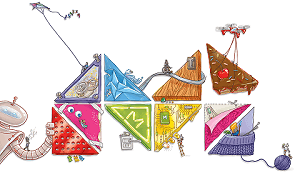 Maker Jay booked himself a display table to showcase his light sabres and robots, just as he did at our kick-off event on July 25. Jay generously allocated some of his table space for some YLab event announcements and email sign-up.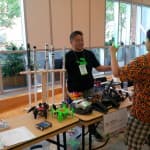 And he let Maker Ross join in with his Turtlebot.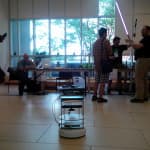 Jay runs his own website at
http://MakerFun.ca
where you can check out many of his creations. For those eager to make their own light sabres, Jay has a tutorial on his site.