The Toronto Maker Extravaganza at the Toronto Reference Library this weekend was another big success – and ylab was there.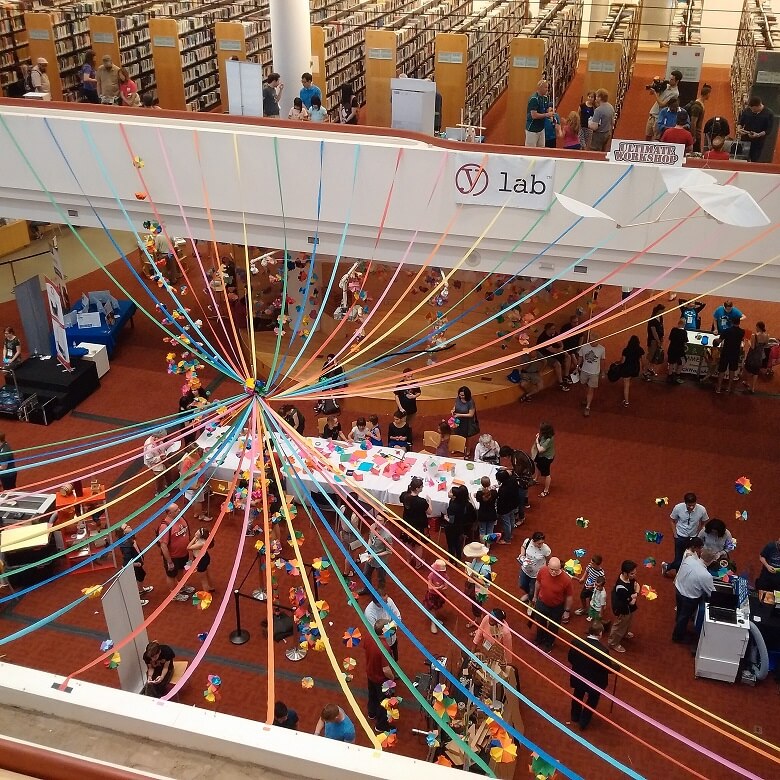 Our contingent and display were organised by Ross and Pek, and staffed over the weekend by Ross, Jay, Brooke and Richard, with Pek volunteering with the event organisers. We saw other ylab members visiting the show (slackers!). Our laser cut windmill/generator made it down to the sailboat races.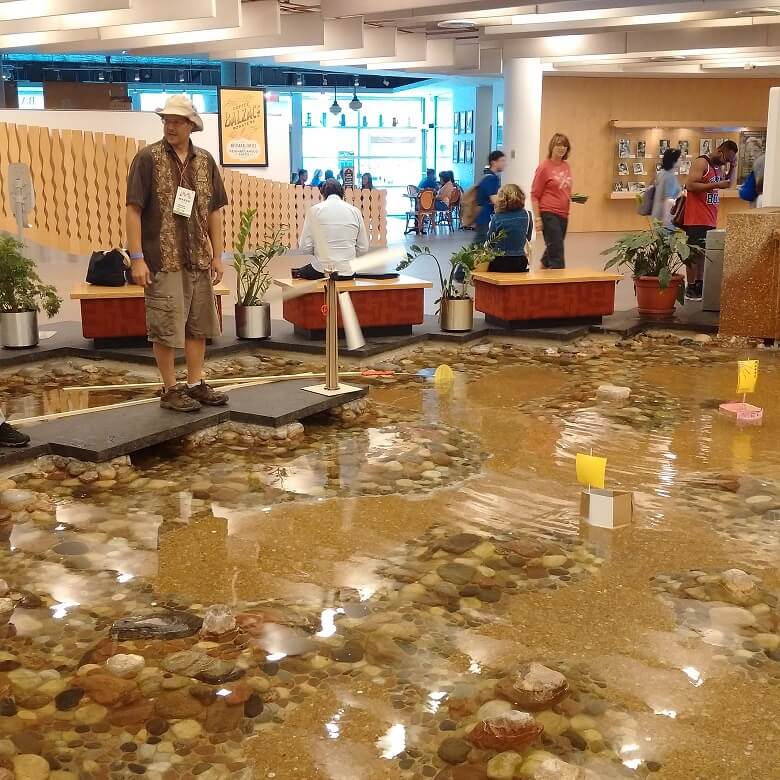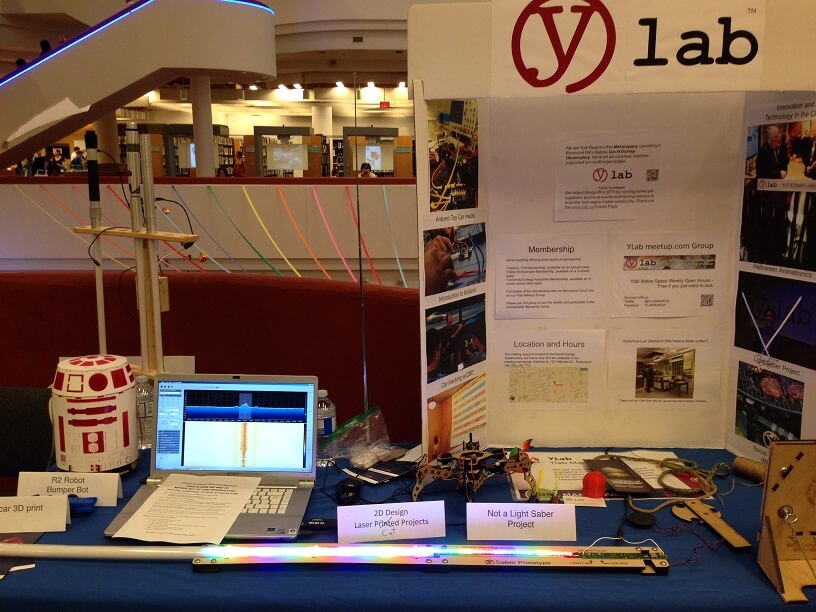 Displays were most impressive, but the best part was getting to see friends and makers who've helped us out and inspired us to make ylab happen. Hats off as always to Site3 and Hacklab.to, among others.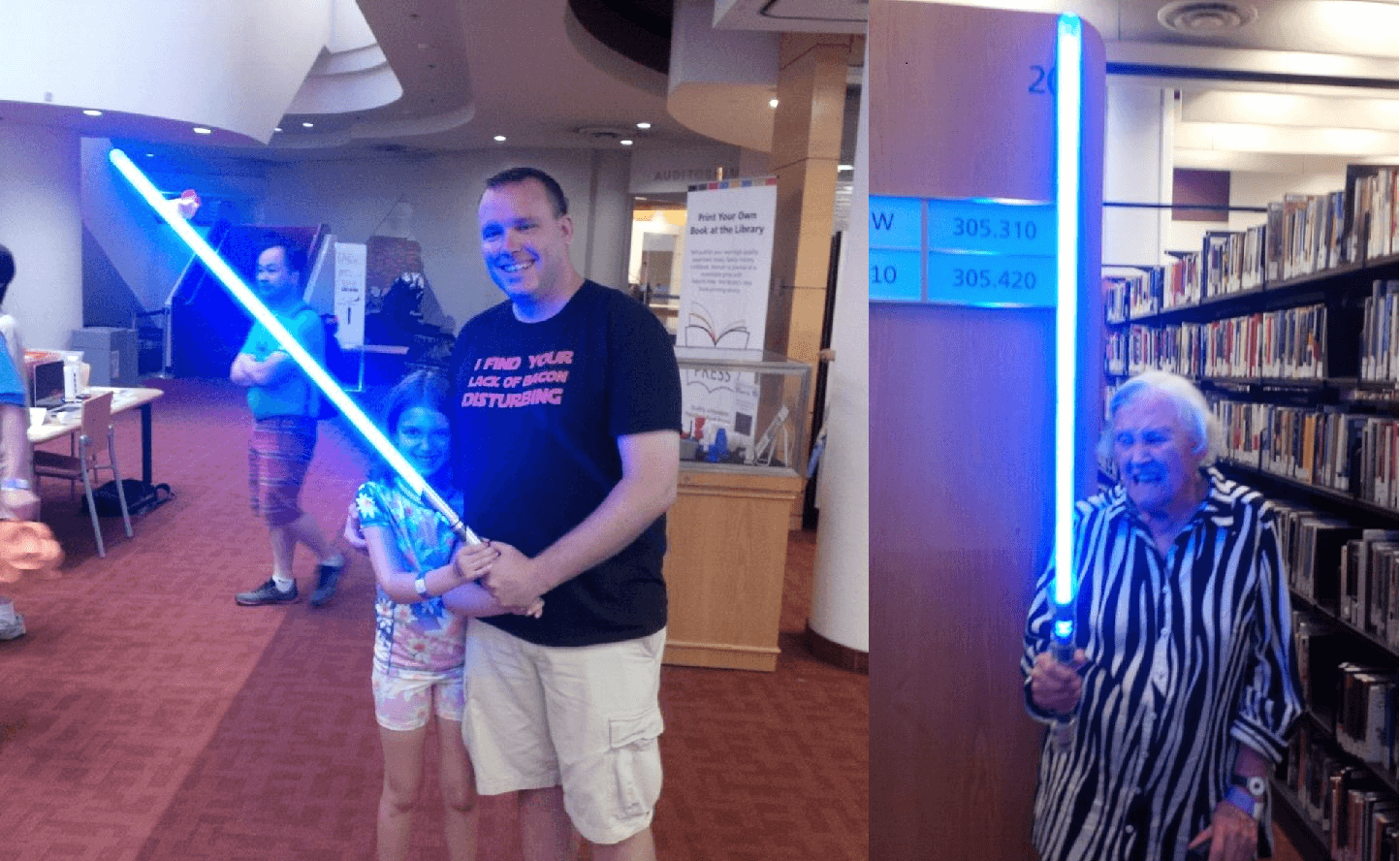 Newmarket's NewMakeIt had a huge modified geodesic dome out on the street. There's a group coming together in the Oshawa/Durham area. Like our friends at YRARC, tomesh.net does interesting things with wireless mesh networks. One guy came by, saw our display on the RASC/DDO, and introduced us to a great radio astronomy web site. Repair Café Toronto introduced us to their fun and helpful events.
Operation Gorilla Phoenix is trying to bring back the Active Surplus stores. If you don't know what Active Surplus was, or, more importantly, what a gorilla has to do with it… ask an old geek or maker.
We had some special things of our own at the festival:
For members, we announced the kick-off meeting at 7:30 this Wednesday, July 13 at the DDO for this year's Halloween project (ylab and DDO members only).
We had the first display of our new not-a-light-sabre project, with Richard's next-generation circuit boards fresh in from manufacturing, and the latest multi-colour LED strips.
We announced a joint DDO/ylab maker day for Saturday, September 10th at the DDO.
We'll have a posting about that last one up soon, and we're already inviting some great hobby/maker groups to join us.