It's no joke. Attendees for YLab's first formal training class ranged from beginners to experienced hardware hackers with enough experience to teach the class themselves. And how did it all work out? Unbelievably well. Attendees helped each other out, and everyone got their circuits and programs working.

The class was generously hosted by Logics Academy . Ramy and his team did an amazing job setting up the class, projector, wifi and anything else we could think of. They let everyone hang out until I-can't-remember-how-late to talk shop and compare notes.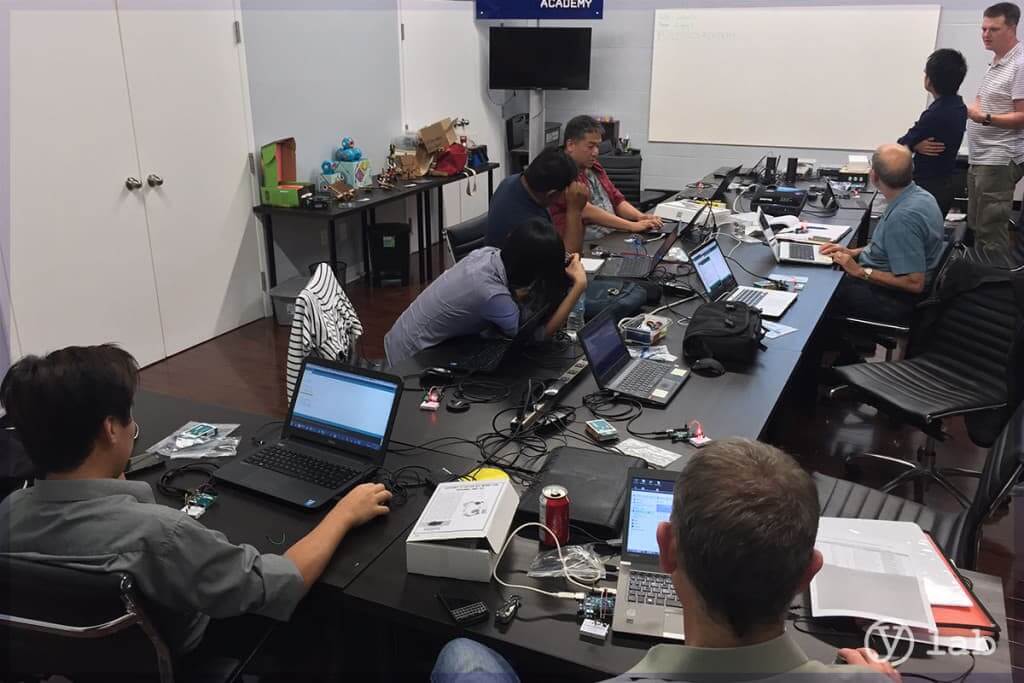 Ramy and instructor Brett Hagman amazed us with some of the contraptions they've built using the Arduino controllers. Logics Academy uses it in their facility for [Shut up! That might be confidential!] and in their robotics and electronics courses.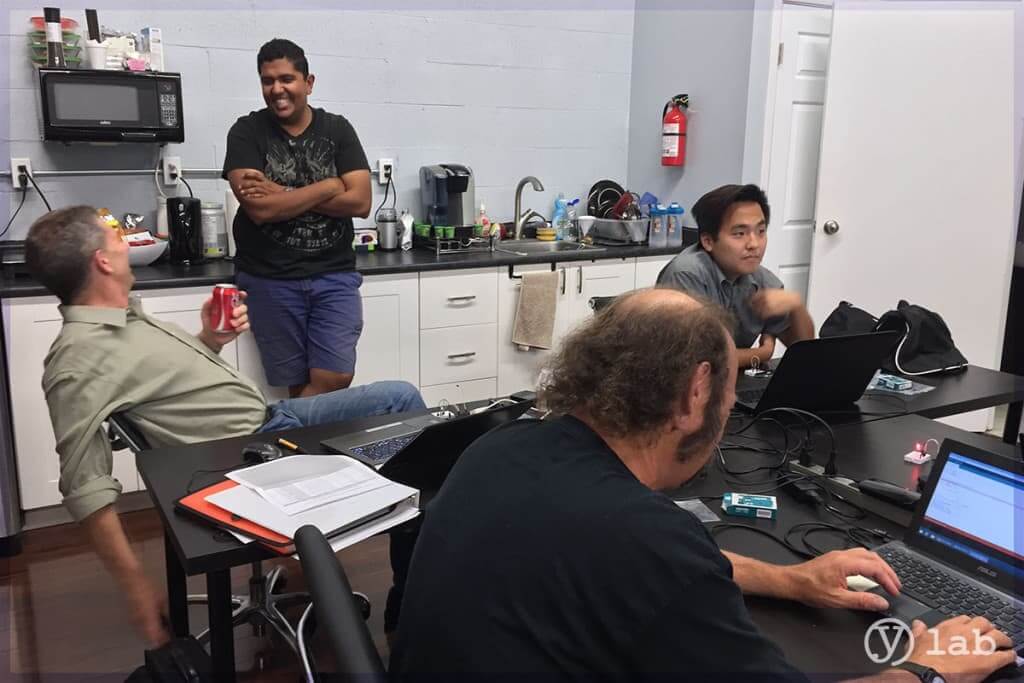 Big thanks instructor Brett, Logics Academy, the growing cast of YLab volunteers, and most of all to everyone who attended to make it another successful YLab maker evening.