"Be careful what you wish for", they say.
ylab is making the transition to become a maker space.
ylab started with the goal of building a real tech community up here in southern York Region – Markham, Richmond Hill, Thornhill and Vaughan. There are scores of technology companies in the area, but outside work, everything seemed to be happening in downtown Toronto.
While we thought a maker space would be a great way to do it, we needed to first build up the community. We decided to do it by running a bunch of one-off events. So we started reaching out to people, and with hardly any notice, we announced our kick-off event on July 25, 2015. And we all know how that turned out!
Because it's all about community, we reached out to others to join in and help out – or, as often as not, they reached out to help us. It might be as simple as spreading the word, giving some advice, loaning a piece of equipment, or as time consuming as rearranging an office or a schedule to host a ylab event. We've mentioned them before – companies like Canada Robotix, Logics Academy, Proto3000, Keating… organisations like Markham Public Library, Startup York, David Dunlap Observatory, York Region Amateur Radio Club… Toronto maker spaces Site3 and Hacklab.to… meetup groups Markham Makers and Coffee and Code York Region… the list goes on and we apologise in advance for any we missed.
But most of all, it's the people. Every time we run an event, we ask ourselves "will this be the one where we fall on our faces?". It hasn't happened yet. You've shown up as attendees. You've shown up as volunteers. We've had people jump in to build the web site. To build the social media presence. To volunteer as board members. To do the legal work. To do the accounting. To join in and teach others. To start an amazing robotics group.
As we announced here a couple of weeks ago, the community is giving back to us in a most incredible way.
We have a maker space.
We have it in one of most spectacular and historic sites in all of York Region – the David Dunlap Observatory.
This is a big transition. We have a lot of organisational things to take care of. We've already covered some big hurdles – incorporation as a non-profit; creation of a board; liability insurance. We're working fast (not fast enough!) on the rest of it. Membership types and pricing. Formal agreements. Codes of conduct. Crowdfunding campaign.
We've come a long way in – wait a minute – is it really just 4 months since July 25???
So stay tuned for more announcements. We're reaching out to more groups. We have more plans for more events. But we're going to be really focused for a few weeks on crossing all those Ts and dotting all those Is to get the maker space going.
In the meantime, your feedback would be appreciated by all the volunteers who've worked so hard. Be sure to let us know what you think on those twitter (@ylab_maker) and facebook links on the right side of the page. Or send us a non-public comment on our About Us page.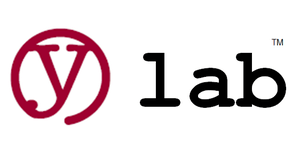 The ylab team.